R.I.O.T. - Joseph Mercier | Panic Lab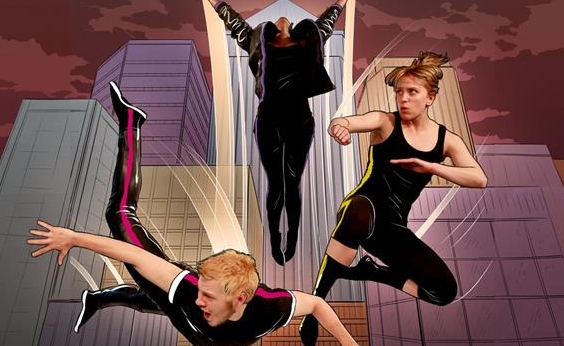 Running time:
1 hour 30 mins
Tickets:
£12.00
£8.00 students
A comic book come to life.

Four performers playing at superheroes are caught in a series of conflicts which are both personal, and intricately political. Spiced with comic book and action hero references, their epic adventure unfolds through action-packed choreography and projected illustrations, as they question what a superhero might look like in today's complex and troubled world?

Choreographer Joseph Mercier, in collaboration with his company PanicLab, brings his latest and most ambitious creation to date to Dance City for its world premiere.

Commissioned by Dance City (Newcastle), in association with Merseyside Dance Initiative (Liverpool), The Place (London) and Unity Theatre (Liverpool).

Funded by the National Lottery through Arts Council England.