Sometimes There's Light (Sometimes There's Dark) MOVING DUST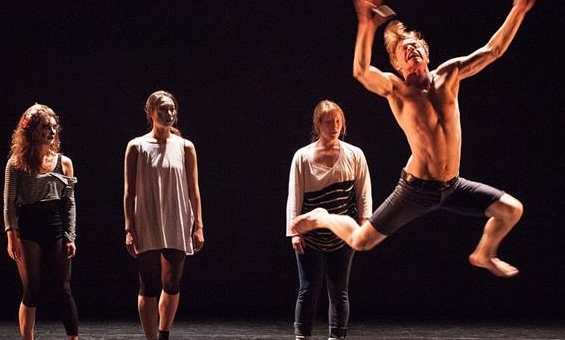 Running time:
Approx 1 hour
Tickets:
£12.00
£8.00 students
Venue: Boiler Shop, Stephenson Works
Tickets available from Dance City or purchased on the night from the Boiler Shop if capacity has not been reached. (Please note this event has limited capacity. Book now to avoid disappointment).


MOVING DUST bring their latest multi-sensory performance to the atmospheric space of The Boiler Shop. Stories of love and loss emerge in the shifting beam of hand-held lights. Lyrical text and explosive dance combine as five performers interact with a movable light installation.

This unique event allows you to experience dance up-close. Feel the air move as the dancers pass by you, listen as they whisper in your ear and be enthralled by their amazing airborne choreography. Together we uncover the fragile story of love and loss trapped in the heartbeat at the centre of every life.

The Boiler Shop is an unheated venue, we advise that you wrap up warm.

Supported by Clouston Group

www.movingdust.com
Twitter: @Moving_Dust Performance Hashtag: #STL


MOVNG DUST Practical Workshop
Sat 22 Nov, 1.30-5.30pm at Dance City
Age: 16-30

MOVING DUST invite you to come and share in a free workshop exploring the process behind the creation of their newly commissioned work SOMETIMES THERE'S LIGHT (sometimes there's dark). Working together through physical exploration, we will discover how to turn your own stories into movement and text, and uncover new ways of creating performance for unusual spaces.

The workshop includes a free ticket to the show at 8pm
This is an open workshop and MOVING DUST welcome people from different backgrounds and levels of experience. Dancers, actors, directors, choreographers, artists & all other interested people welcome.

To book your place contact Ticket Office on 0191 261 0505 (this workshop cannot be booked online). Spaces are limited, book early to avoid disappointed.