Winter, Again & Dreamers - Scottish Dance Theatre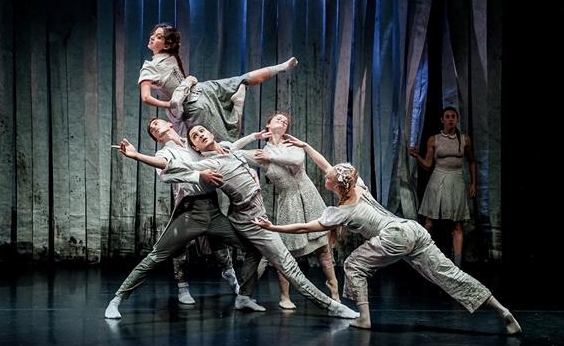 Running time:
approx 1 hour 25 mins (including interval)
Age:
12+ (Contains fake blood & taxidermy, under 12s are permitted to attend at parents/carers discretion)
Tickets:
£15.00
£6.00 students,
£12.50 concession
Scottish Dance Theatre Double Bill: Winter, Again and Dreamers

Scottish Dance Theatre presents two contrasting and bold new works by internationally acclaimed choreographers Jo Strømgren and Anton Lachky that showcase the power and style of the company dancers.

"Bleakly comic and beautifully sensual'' Sunday Herald on Winter, Again

???? The Herald
???? The Times
???? The Scotsman
???? The Sunday Times

Jo Strømgren's Nordic fairytale 'Winter, Again' tells the story of a community struggling to hide their dark misdemeanours under winter's snowy blanket. Punctuated with the devastatingly fragile songs of Schubert's Eine Winterreise. Think The Killing meets Twin Peaks.

"Dreamers is performed at breakneck speed to a sublime soundtrack." The Scotsman

???? The Scotsman
???? The Herald

Slovakian Anton Lachky's 'Dreamers' explores links between reality and surrealism for people who dare to dream while not being asleep, intertwined with his quirky and humorous style.