PanicLab - Double Trouble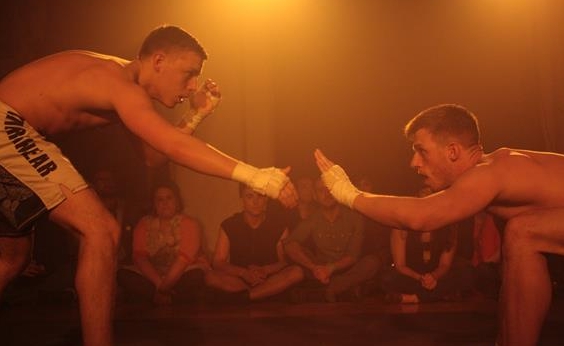 Running time:
2 hours 15 minutes (including interval)
Age:
16+, Contains nudity
Joseph Mercier and PanicLab return to Dance City with a double bill of new works exploring queerness and contemporary masculinity.

'Swan Lake 2: Dark Waters' is a solo portrait exploring the figure of the prince from Swan Lake. In a world of decay he performs a dance of agony and ecstasy that uses and challenges the aesthetics of classical ballet.

'Versus' is a physical poem performed as a mixed martial arts (MMA) match by two fighters/dancers/performers. Mixing choreographed movement and wrestling, the show draws on the myth of Theseus and the Minotaur to explore a relationship between two men. It is an examination of gender and sexual identities in competitive environments.

Part of Northern Pride 2015.

There will be a post show talk after the performance.