Falling in Love with Frida - Caroline Bowditch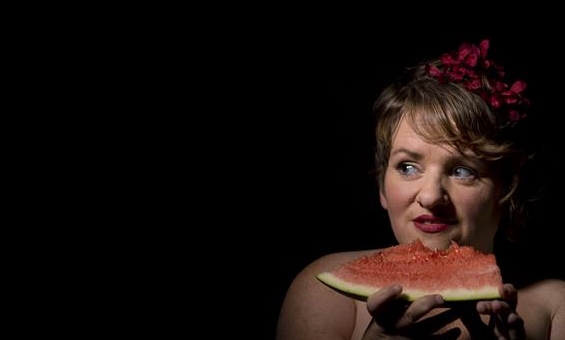 Running time:
approx 55 mins
Age:
16+ (themes of an adult nature)
Tickets:
£12.50
£6.00 students,
£9.50 concession
The Life, Loves and Legacy of Frida Kahlo.

'Falling in Love with Frida' merges visual arts, spoken word and dance and you're given an insight into Frida Kahlo's life that will not only open your mind, but reflect on how other people are viewed in society. It's a unifying experience for the entire audience.

This performance features an integrated BSL interpretation.

"deliciously wry, humorously conversational and disarmingly frank." The Herald

"entertaining, enticing and thought provoking." Arts Awards Voice

"Remarkable beauty and joyful humanity" ***** The Herald

"exquisitely performed" Salford Online

Glasgow based performance artist and choreographer, Caroline Bowditch, describes herself as a performer, maker, teacher, speaker and mosquito buzzing in the ears of the arts industry in the UK and further afield.

Performers will hand out a shot of Tequila and a non alcoholic alternative. The piece contains, themes of an adult nature, sexual references and swearing.

There will be a post show talk directly after the performance.

#FridaTour

Please note: some performances have a no latecomer's policy. Please bear this in mind when making time for your journey. Thank you.