Scattered - Motionhouse
Spellbinding performance in an extraordinary world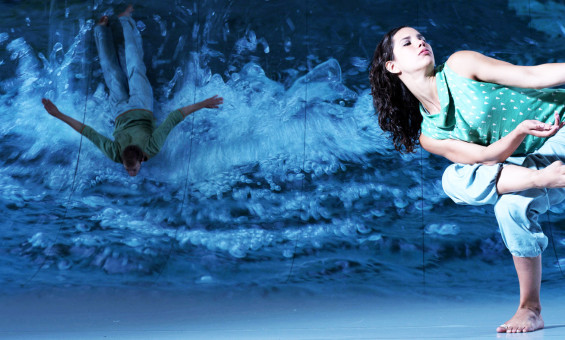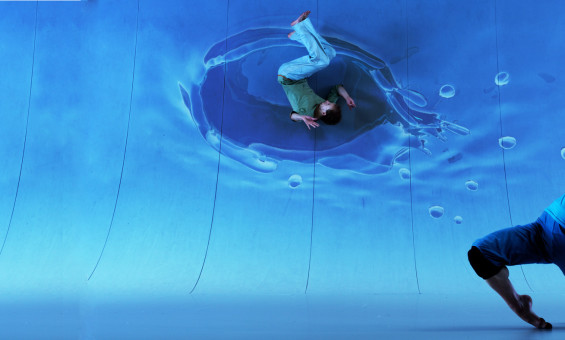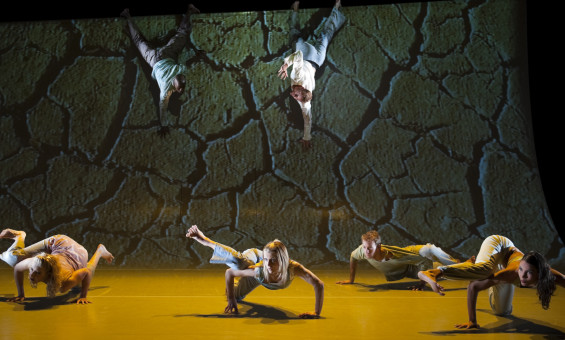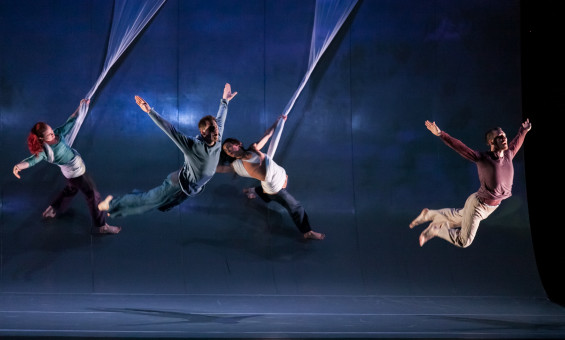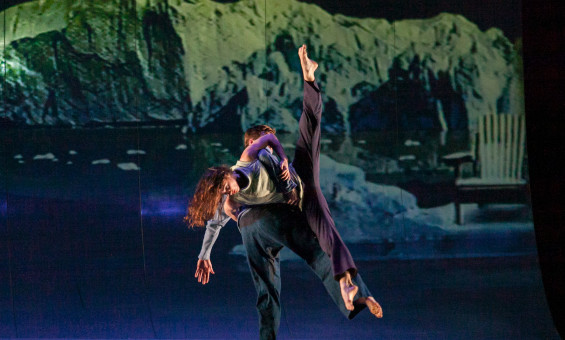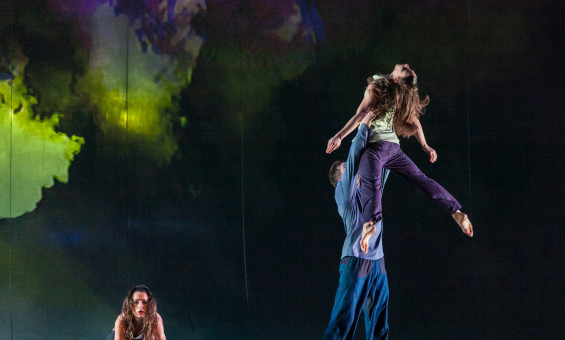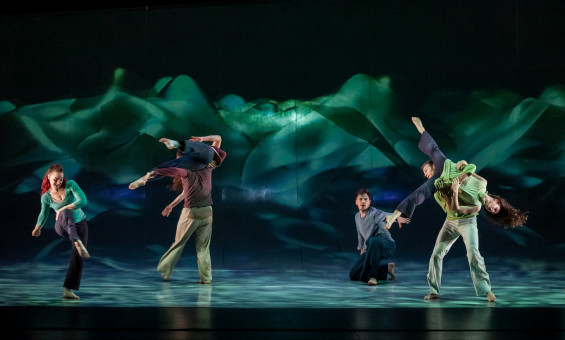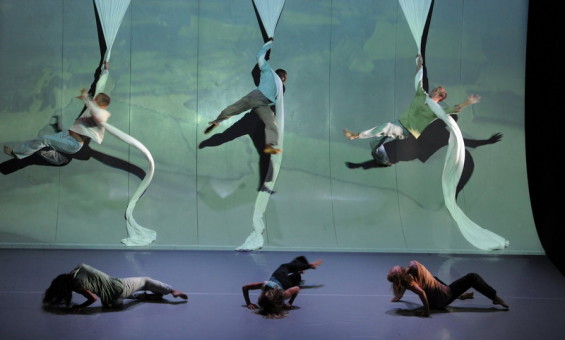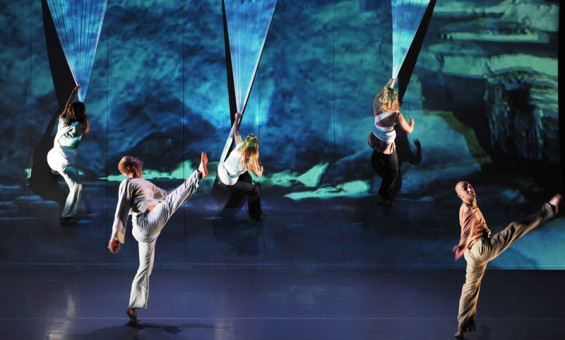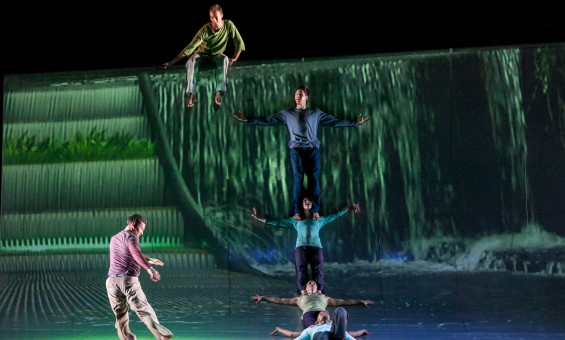 Running time:
approx 1 hour and 10 mins
Tickets:
£15.00
£7.50 students,
£12.00 concession
'Scattered' has been touring since October 2009 and has taken audiences by storm, with sell out shows and standing ovations in venues all around the world.

'Scattered' combines Motionhouse's highly physical trademark style with entrancing digital imagery in an extraordinary interaction between film and live performance.

This astonishing production explores our relationship with water, a fundamental force in our lives. Seven dancers delve into the majesty and savagery of water, plunging into an ocean, tumbling down a waterfall and sliding on an avalanche to a frozen landscape of arctic beauty.

'Scattered' uses projection technology, daring choreography and a ground-breaking set to create an extraordinary world where dancers and images interact seamlessly.

Capturing the imagination with its spellbinding and ingenious choreography, 'Scattered' is a great family experience.

"The performance is practically jet-propelled... the quicksilver cast almost never stops moving. Dazzling."
The Times

"The 70 minutes simply flew past, and I could have sat through it again immediately. With Scattered, Finnan and his talented dancers have taken the company to a new level."
Dancing Times

"A fascinating experience... an assault on the senses, amazing."
Manchester Evening News

We think this show is suitable for all ages but it is not created specifically for children. Would your little one(s) love Scattered?
Ask them! Do they like…
Ice and snow
Dance
Vertical swimming
Being amazed
Wondering 'how did they do that?!'
Being imaginative
Video games
Wild rides
Beautiful, immersive images
Daring stunts
Wild acrobatics
Did you score mostly YES?
Then watch the trailer together and book your tickets!

There will be a post show talk on Friday 11 November.

Motionhouse is supported by Arts Council England

Film: the projected film contains stroboscopic type flashing images.

Please note: Latecomers may not be admitted. Ticket purchase does not guarantee entry.