The Wolf and Peter - CoisCéim Dance Theatre
A timeless story of courage and imagination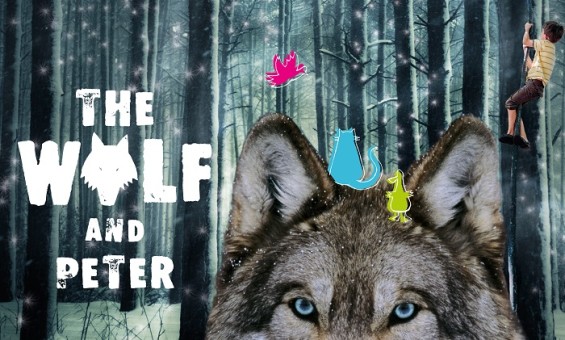 Running time:
approx 55 mins
Age:
6+ - some scenes may be scary for younger ones!
CoisCéim Dance Theatre takes the timeless story of courage and imagination as inspiration for this incredible Christmas show.

Here the story is told through the eyes of a break-dancing WOLF. Filled with dance and live music, this fun and richly theatrical production by David Bolger gives life to a Bird, a Cat, a Duck, a Boy, and of course a WOLF in a highly energetic original dance show for ages 6+.

This production features live piano on stage as THE WOLF AND PETER takes children and their families on a thrilling adventure to explore and discover contemporary dance and performance at its best.

Kid Compatibility Test:
Would your 6+ yr old love The Wolf And Peter?
Ask them! Do they like…
Wolves
Breakdancing
Breakdancing wolves
Ducks
Birds
Cats
Beautiful music
Big surprises
Little scares
Happy endings
Did you score mostly YES?
Then watch the trailer together and book your tickets!

5* "reassuringly traditional and startlingly modern…The Wolf and Peter is funny, imaginative, and, finally, very moving." – The Irish Times

5* "a high end production by a top class company operating at the top of their game. Playful, funny, moving, The Wolf and Peter stirs the spirit and ignites the imagination, no matter what age you might happen to be." – examiner.com

5* "There really is something for everyone in The Wolf And Peter, from splendid performances to stunning design, and some beautiful music." –The Reviews Hub




Supported by Culture Ireland

Please note: Latecomers may not be admitted. Ticket purchase does not guarantee entry.