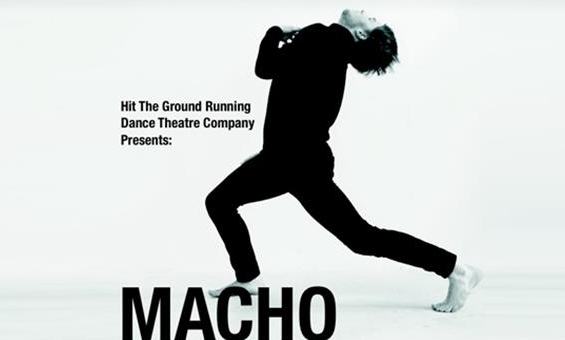 Running time:
approx 1 hour and 10 mins
Tickets:
£10.00
£8.00 students
Macho

noun
1.
a man who is aggressively proud of his masculinity.

In a society where 'Man should be brave' and outward strength dominates the success of their masculinity, why do we fail to address mens mental health and the stigma surrounding mens vulnerabilities and emotional wellbeing?
Why do we allow men to remain quiet about sensitive issues? Where are their voices?


'Macho' is the premier work of Hit The Ground Running Dance Theatre Company, Choreographed/Directed by Michael Heatley. The North East's first all male contemporary dance company that aims to form as a creative tool to pave the way for men's health and the arts, championing the variety and complexity of men's issues, whilst providing a platform for boys development through dance performance.

Interweaving adrenaline fuelled athletic prowess from 4 male dancers with spoken word, theatre and in your face issues surrounding men's health that are often brushed over, Macho aims to delve into the mindset of issues surrounding men's vulnerabilities and bring to light the words men are keeping hidden within themselves.


Premiering on May 26th, the evening will also host guest speakers and will provide a platform to showcase dance works created and choreographed by the company from QEHS Hexham KS3 Boys Dance group and Epinay Business and Enterprise boys dance group.

Supported by Arts Council England.

Please note: Latecomers may not be admitted. Ticket purchase does not guarantee entry.