Getting Dressed - Second Hand Dance
Dive into a world of colour, texture and movement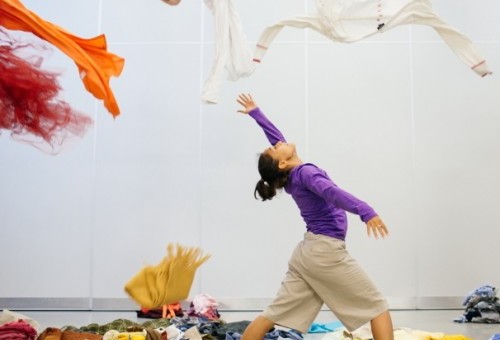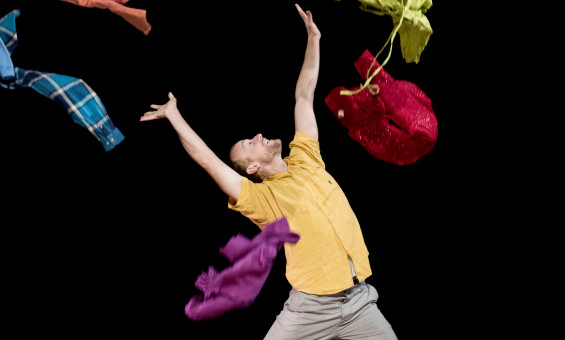 Running time:
45 mins plus 20 mins stay and play
Have you ever put your coat on the wrong-way? Or couldn't find the right arm holes in your trousers? Or had a day where you just didn't want to wear clothes?

Dive into a world of colour, texture and movement with Second Hand Dance. This new show invites us all to be as creative as we can with the clothes we wear, finding our own favourites and tempting us to try getting dressed just a little bit differently.

Climb a mountain of clothes, plunge into piles of pants or swing in swathes of skirts. Whether they're big or small, scratchy or soft, ordinary or extraordinary – one thing is for sure – clothes and
getting dressed will never be the same again.

Second Hand Dance collaborates with dancers, artists and the public to make thought provoking, joyful and highly visual dance performances for all ages.

"Sweet, funny, heart-melting, with fascinating choreography." Teatime in Wonderland (Grass)

"Celebrating how dancing together bring us closer, and keeps us together" The Observer (Dad Dancing)

Commissioned by Gulbenkian, University of Kent.
Co-commissioned by Sadler's Wells and Pavilion Dance South West. Made in association with Nottingham Lakeside Arts, DanceEast, Southbank Centre, South East Dance and The Point.