The Future-Proof Artist with Rosie Kay
THIS EVENT HAS BEEN POSTPONED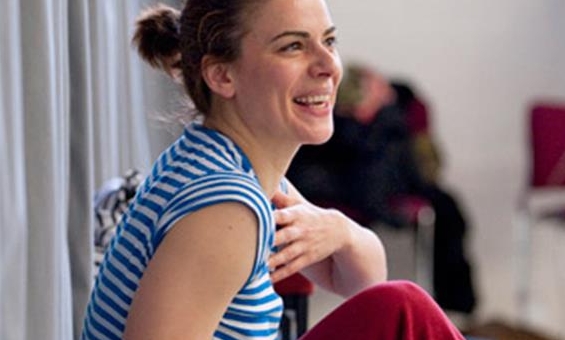 Running time:
approx 90 mins
THIS EVENT HAS BEEN POSTPONED, MORE INFORMATION TO FOLLOW.

What does it take to achieve success?
What is resilience?
Is failure essential to success?
What are the new challenges to the 21st Century artist? Or indeed to the 21st scientist, academic, producer…

Join in the conversation with award-winning choreographer and Dance City Associate Artist Rosie Kay as she talks to distinguished guests who all bring a unique perspective to the world.

'The Future-Proof Artist' idea is to bring together interesting, successful and diverse figures of the arts and science and to talk about what it means to look towards the future.

This idea grew from meeting such interesting people through Kay's research for her works, which include productions such as 5 SOLDIERS and MK ULTRA, and she wanted to share some of these people's insights with the wider artistic community.

Kay is also interested in finding out how individuals measure their own success, and how one breeds resilience in uncertain times.

Speakers:

Harry Parker, a retired Captain in the British Army, seriously injured in Afghanistan, who has since gone on to become an award-winning novelist and artist.

Professor Morten Kringelbach, a leading international neuroscientist based at University of Oxford, who's pioneering work looks at pleasure and the brain and the effect of music on the brain.