Award-winning choreographer and performer Seeta Patel has re-imagined the iconic ballet, The Rite of Spring in the powerful classical Indian dance style, Bharatanatyam. With a cast of six outstanding performers, the show opens at Dance City on Thursday May 9th before embarking on its UK tour.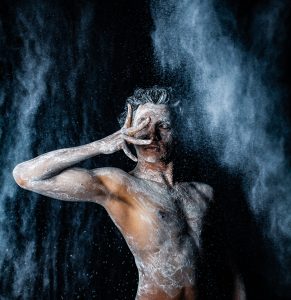 Composer Igor Stravinsky wrote The Rite of Spring, the ballet and orchestral concert – widely considered to be his masterpiece – for the 1913 season of Sergei Diaghilev's Ballets Russes.  When it premiered at the Théâtre des Champs-Élysées in Paris, the avant-garde nature of the music and choreography caused a sensation and continues to be influential over a century later.
"The Rite of Spring has been choreographed by many different artists and companies over the years," says Patel.  "Nijinsky, Pina Bausch, Maurice Bejart to name a few.  But this will be the first time ever it will be done with the Bharatanatyam dance form.  I'm really excited to be bringing my first upscaled work to premiere at Newcastle's Dance City.  It will be my first time presenting work at this amazing venue; it's been a joy to rehearse in the lovely theatre there too."
Patel's production is set to be an exciting flirtation between East and West as it looks beyond notions of the exotic and orientalist perceptions of Eastern classical arts. The piece will showcase some of the finest international Indian classical dance talent in an exciting bridge between two very technical, powerful and evocative art forms: Western classical music and Indian classical dance.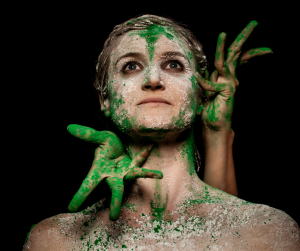 Seeta Patel will bring a transformative re-telling of this tale through intricate rhythmic footwork, expressive prowess, geometric and dynamic movement.
Stravinsky's epic score gains a fresh perspective in Seeta Patel's production through the use of Bharatanatyam, the dancers' knowledge of Indian classical music to interpret the rhythms, and production design referencing the parched earth, the need for spring rain and the birth of new life.
"We've played with lighting design and makeup effects and our two costume designers, who live in Bangalore, have inspired the look of the production with their beautiful textures," says Seeta.
Patel's The Rite of Spring brings together four of London's key organisations: principal sponsor the Bagri Foundation, and co-commissioners the Place, Sadler's Wells, and Akademi.
About Seeta Patel
Born in London, Seeta Patel began training under the guidance of Kiran Ratna in 1990 and has since worked with a range of Bharatanatyam and contemporary dance professionals including Mavin Khoo, Padma Shri Adyar K Lakshman, Pushkala Gopal, Darshan Singh Bhuller, DV8 Physical Theatre, Shobana Jeyasingh Dance Company, David Hughes Dance Company, Gandini Juggling (subsequently winner of three awards at the Edinburgh Fringe)  and more.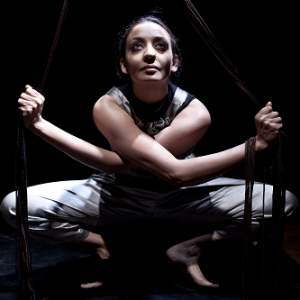 Over the past 12 years she has received numerous awards and bursaries for her creative and professional development; she was awarded the Lisa Ullmann Travel Scholarship to study in India (2005) and at the New York Film Academy (2013). She has presented many solo and ensemble works including Shringara (2009) Last One Standing (2010), and First Light (2014). In 2013 she produced and starred in the award winning short dance film, The Art of Defining Me along with dancer Kamala Devam, (dancer in Seeta's new production The Rite of Spring).
In 2015 Seeta was second round judge, mentor and consultant for the South Asian category in the inaugural BBC Young Dancer Competition; in 2016 she choreographed a new play, The House of In Between by playwright/actor Sevan K. Greene at Theatre Royal Stratford East.
In 2018 she toured her critically acclaimed solo show, Not Today's Yesterday to audiences all over the UK. Not Today's Yesterday was made in collaboration with Australian choreographer Lina Limosani (Aus).  It was the recipient of the Adelaide Artist Fringe Fund and did a successful run at the Adelaide Fringe Festival in 2018 winning Best Dance and the Peace Foundation Award. The UK tour – which continues in 2019 – features a series of curated post-show talks with vital voices on the subject matter including activists, historians and artists.
Seeta is also currently touring internationally with the multi-award winning show Sigma which she choreographed with Gandini Juggling.
The world premiere of  Seeta Patel's The Rite of Spring will be performed at 7.30pm on Thursday 9 May at Dance City, with a free pre-show talk taking place taking place from 6.45pm. To find out more and book your tickets visit www.dancecity.co.uk/performances.