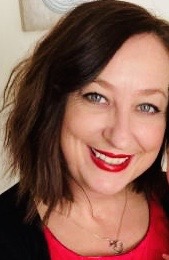 'Hello, I'm Helen Kumar, Dance Engagement Coordinator at Dance City. I am a Yorkshire girl at heart but have loved being an honorary Geordie for the last 6 years since I started at Dance City.
After completing a B/A hons Degree in Dance and Theatre studies (way back in the 90's!) I worked for 3 years at an Arts Centre in Boston Lincolnshire as 'Outreach and Theatre in Education Dance Officer'. I taught dance and youth theatre whilst also performing as an actress. Alongside this I managed to squeeze in a tour with a Dance Company too!
I then moved to the beautiful Lake District where I loved my role as 'Dance Development Officer' at the Brewery Arts Centre in Kendal for 10 years. During this time I taught dance to a huge variety of age groups weekly, produced dance festivals and programmed professional companies into the theatre. I also took time out each year to act in the Pantomime (generally playing a comedy boy!).
When the role came up at Dance City I jumped at the chance of a new challenge and now spend my time planning and managing projects, workshops and festivals with a mission to 'get more people moving'. From working in care homes to schools to parks I love the joy of seeing people achieve new goals, to work together and create memories.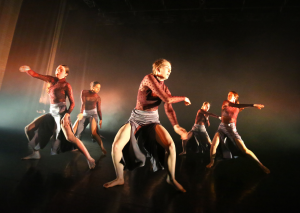 This month I am really looking forward to Pulse – a performance opportunity which celebrates dance across the North East and is part of a wider National performance 'U.Dance'. I manage and run the Sub Regional event for Dance City which means letting groups know about the opportunity, organising schedules for rehearsals and running everything on the day to make sure every one has a fantastic time.  Planning for these events started around August last year, meeting our partner venues and booking spaces and getting info together. Our building will be buzzing with around 100 dancers aged 11-19 years on Sat 15th Feb and they will all get the chance to perform on our stage and share their talents with each other.  These events also happen across the region with similar performances in our partner venues which I help and support too. It really is an exciting time for dance in North East.
The best bit about these events is meeting so many dancers and seeing their excitement about being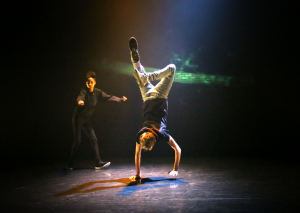 part of the day, getting them chatting to each other, having fun warm ups and generally having a great time! From these sub regional events, groups can opt to be selected to be part of the Regional event at Dance City which I also manage (on the 14th March) and from there two are selected to be part of the National U.Dance festival representing the North East.
I am really looking forward to both days! You can join us and watch too so come along and be inspired!'
Find out more about Pulse and book your tickets here. This February we also have our Season Launch event, Open Art Surgery by Breakin' Convention and KIN by National Dance Company Wales taking place in the Dance City theatre, you can search our full range of professional and community performances here. 
Images (Pulse 2017) courtesy of Crest photography.
Book your tickets to our Pulse Sub Regional Platform on Saturday 15 February here, and to our Regional Platform on Saturday 14 March here.