Contemporary (16+) SD
Adult Class
Newcastle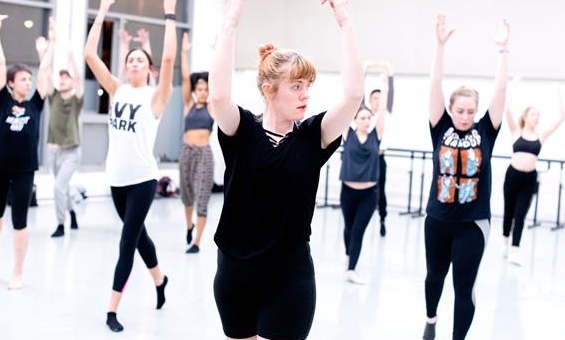 Class times:
Thursdays 19:15-20:15pm
Please tell the teacher your name as you enter the studio. We no longer issue paper tickets.

Targets: Flexibility, posture, full body workout. What is it? A beginner level contemporary class, with new exercises every week and building on a short phrase at the end of class. Contemporary dance is a term encompassing a variety of techniques and styles closely related to ballet, modern dance, African and jazz dance. Early pioneers straying away from the classical ballet system include Mary Wigman, Isadora Duncan, Martha Graham and Merce Cunningham. Contemporary acknowledges the presence of the body in space, gravity in relation to the floor and detailed articulation of the spine. Movement qualities such as fall and suspension, release, rebound, flow can be enjoyed to a variety of music in this class comprising ballet warm up technique exercises into dynamic sequences, which may jump and travel across the floor. This hour session has a large focus on ballet and contemporary technique which will train the body and build skills. These techniques and skills are absolutely necessary leading up to jumps and lifts to make sure no injuries occur.

Who is it for? Those who have little or no experience in any dance style.

What should I wear? Comfortable clothing that allows the body to move. Barefoot, socks or ballet shoes are suitable.

What do I need to bring? Plenty of water.

Teacher Alyssa
Lisle Alyssa began her contemporary dance training on the Dance City CAT aged 13, and trained on the BA (Hons) Dance Professional Practice at Dance City. She has worked for Creative Seed Carnival Company, Fertile Ground Dance and is currently a dancer for Abbott Dance Theatre.

Please let the ticket office know if you have any additional needs, if you feel comfortable in doing so. If you are pregnant, have an injury or an existing medical condition we would recommend that you seek professional advice before attending a class.

Studio classes must follow social distancing rules, please keep a 2 metre distance where possible. Due to reduced capacity studio class tickets are very limited. This is a hybrid class. Some people will be taking part in the studio with social distancing, while some will be taking part at home via Zoom. There will be a camera and screen in the studio live streaming the class into Zoom participants' homes.

Masks must be worn at all times, including during class. Go straight to your studio when you arrive. The café remains closed for now. Changing rooms, lockers and showers are currently out of use to reduce risk of contamination. Please arrive to Dance City dressed for class. Our drinking fountains are available but must be sanitised before and after use. Please bring your own bottles of water, yoga mats, dance shoes and any other items as Dance City cannot supply these.

Do not attend Dance City if you have possible Covid 19 symptoms. Inform us immediately if you have attended and develop Covid 19, so that we can implement Track and Trace. We are taking every reasonable precaution to protect the health and safety of our staff and building users.