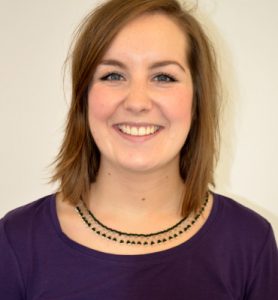 'Hello, I'm Hannah Moreno the Interim CAT Coordinator, part of the Dance City Training Academy.  I've lived in the North East now since 2006 when I moved here as a student to study for a BA Hons in Dance Choreography at Northumbria University in partnership with Dance City.  I then joined the postgraduate company MapDance in Chichester touring nationally with new works by five choreographers including Shobana Jeyasingh.
On graduation I returned to the North East and have had a portfolio career of performing, teaching, choreographing, producing and administration.  I joined the CAT programme as a teacher, choreographer and an administrator in 2012 and it is a pleasure to work with such an incredible team to support young dancers in the region. Since 2015 I have also co-directed Moving Art Management which is a dance producing company for the North East.
This month I am really looking forward to the CAT Easter Show which is our annual, two day showcase of work created by our CAT teachers and performed in the Dance City Theatre by the CAT students aged 11 – 18 years of age for Parents and Guardians.
This is also an exciting time of year when we are looking ahead to our free CAT Taster Days and Boys Workshops in April, when prospective students can find out more about the CAT programme, and the CAT open Auditions in May for entry to the CAT in September 2020.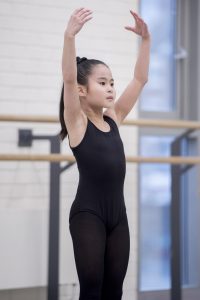 The CAT is funded by the Department for Education's Music and Dance Scheme offering a contemporary dance training programme for young people from the North East region.  The Dance City CAT is part of a national network of CAT's delivering non-residential, pre-vocational, professional dance training.  The CAT's were designed to allow students to access high level dance training and support their development, irrespective of their personal finances and/or circumstances.
Open 1st Stage CAT Auditions are free to attend for anyone aged 10 – 16 years of age who are interested in applying for the CAT and application forms can be downloaded from our website here.  
The dates for the CAT Auditions this year are:
Saturday 16 May 2020, 1pm – 3pm or 3:30pm – 5:30pm
Sunday 17 May 2020, 10:30am – 12:30pm or 1pm – 3pm
If you would like to get in touch to find out more about the CAT Programme and the work we do then please don't hesitate to get in touch: hannah.moreno@dancecity.co.uk'