With a number of challenges facing the sector over the coming months, Dance City is proud to announce our  annual round of investment through commissions to artists in the region. 
Dance City, the North East's leading dance development organisation, is thrilled to announce its support for ten NE artists/companies from 2021-2022, as part of its latest commissioning programme, awarding £29k in commissions and £5.5k in Artist Development Bursaries. 
Following feedback from previous commission rounds, we were able to reflect and adapt our process and were pleased to offer stipends for artist time during the application. This year has seen a significant investment to Tees Valley artists and a continuation of the legacy of the Charlotte Grant Early Career Award kindly donated by her family and match funded by ACE. 
Awarding the commissions was a panel comprising Dance City's Director of Artistic Programmes & Artist Development Phil Douglas, GemArts Founder & Director Vikas Kumar and Sadé Alleyne, Independent Artist and Co-Artistic Director of Alleyne Dance for the Early Stage and Full Production awards.  
For the Charlotte Grant award, the panel was made up of Alex Anslow, Interim Creative Producer at Dance City, Lizzie Klotz, Independent Choreographer and Dancer and Independent Artist and Dance Theatre Practitioner, Patrick Ziza. 
"The panel received an incredibly high standard of ambitious, inspiring and engaging applications and we are confident the work supported is relevant, informed and ambitious. We look forward to supporting it to development." said Phil Douglas. 
Vikas Kumar commented, "It was an absolute pleasure and privilege to be on Dance City Commission Panel. The quality of applications was outstanding, and the panel was hugely impressed by their originality, richness and diversity.  It is really exciting to see new work come to fruition, from early stage work to full production, the successful commissions will have a real positive creative and cultural impact on the North East dance sector and beyond." 
Panelist, Sadé Alleyne added, "Giving artists more opportunities is my life goal and it's my dream to do more. I'm thankful for this opportunity to give the artists a voice and I'm truly happy to be a part of this encouraging and enlightening experience. I am blown away by the warmth and nurturing energy of Dance City and completely inspired by the talent in the North East. I am also excited for the new, creative, diverse and groundbreaking ideas that will flourish within the next couple of years." 
Full Length Commissions
Jennifer Essex – How Long is A Piece of String?
How Long is a Piece of String? will be a magical and immersive piece of interactive dance theatre for children aged 3+ and their families. It will engage imaginations through sensory opportunities to play and inspire curiosity and learning through physical movement and interactive sound technology.
Read more about the work here.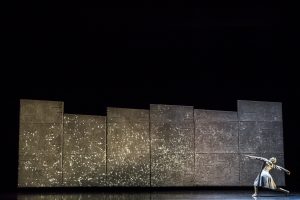 Fertile Ground – Somnium
Somnium is a new dance film by Malgorzata Dzierzon,  drawing on our unique experiences of the surreal, dreamed and imagined.  At this time of extended confinement during the pandemic, many of us found ourselves sleeping and as such dreaming more. Somnium wants to capture and express our dreams – memories, anxieties and desires at this moment of change.  Read more about the work here. 
Early Stage Commissions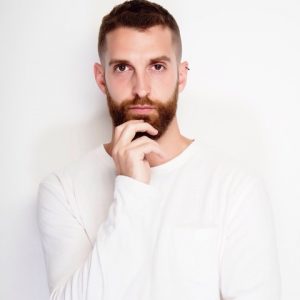 Andrew Gardiner – Would You Adam & Eve It?
Conceived by Andrew Gardiner and Donna Lennard, Would You Adam & Eve It? takes a look at humankind's ability to both create and annihilate. A mishmash of science and theology, the work reimagines Genesis with AI humanoids promising dark comedy riddled with human contradictions. Themes of technological evolution vs human devolution provide the main field of exploration.
Read more about the work here. 

Rob Anderson – Buckle Up (working title)
Rob is currently developing his first full length solo which has the working title of Buckle Up.  The work follows the story of a young man and his car, from their first drive all the way to old age and the scrapyard, with a lifetime of experiences in between.
Read more about the work here
Lorraine Smith – You Can Take Me Home Toni
You Can Take Me Home Toni will be an interactive auto-biographical solo, exploring the themes of identity and feminism through the work of 80s pop artist Toni Basil.  The work will combine personal stories, music video recreations, innovative costumes, and eclectic choreography to explore the importance of having a flawed role model when growing up.
Read more about the work here.
Charlotte Grant Early Career Artist Award 
Pelican Theatre – Blue Mind
'Water has the power to induce a mildly meditative state, when we are near, in, or under it' – Wallace J Nichols.
Part performance, part group meditative practice, 'Blue Mind' will leave audiences feeling calm, refreshed, and able to carry this experience with them whenever they need it.
Read more about the work here.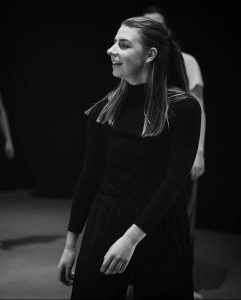 Beth Veitch – Waiting on It
'Waiting On It' is a multi-disciplinary project exploring the concept of waiting and our individual relationships with passing time. While exploring this with light, in an intimate collaboration between words, metaphor and movement, this also explores personal stories relating to the philosophies in Alan Watts' lecture 'The State of Absolute Nothing'; 'it takes nothing to have something.' Do good things come to those who wait? Or is there no use waiting? What are we left with after the wait and what do we each make of the in-between?
Read more about the work here. 
Artist Development Bursaries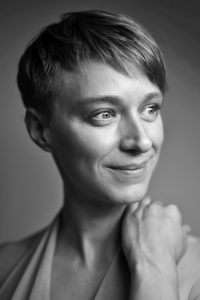 Esther Huss – Stairwall
Esther's work is influenced by her study of Butoh, a form of Japanese dance theatre that encompasses a diverse range of activities, techniques and motivations for dance, performance or movement. It is also informed by her interest in nature and her personal heritage of pre and post war German dadaism and expressionism
Esther's current piece 'Stairwall' is a duet between two artforms – Visual Art and Dance. Staged around a wooden wall, the audience will witness the simultaneous emergence of both movement and installation.
Read more about the work here.
Benedicta Valentina Mamuini and Lila Naruse
Benedicta Valentina Mamuini and Lila Naruse are mixed-heritage, mixed-cultured North East-based freelance dance artists, who's working together has developed through close attention to their creative passions. They are both working professionals, primarily in performance, and have combined experience and skills in collaboration, creation, and teaching contemporary dance.
Motivated by experiences of mixed-cultured upbringings, they are interested in the personal understanding of culture, and what others may perceive culture to mean.
Read more about the work here.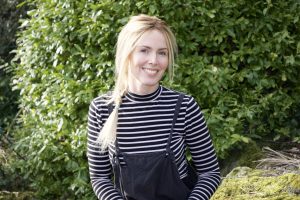 Debbie Harbin – Sleep
Sleep will be a self-contained, adaptable dance theatre production (11+ advisory age) exploring the effect technology has on sleep.  A universally engaging dance work that encompasses thrilling movement and story, combined with three-dimensional advanced multi-media. Enabling a futuristic, thought provoking atmosphere.
Read more about the work here.
Why do we commission work?
Dance City commissions are designed to stimulate, promote, and encourage the creation of new dance works in the North East and beyond and encourage both early career and more established artists to develop new work or take the next step in their career.
To find out more about Dance City Commissions and apply for next year's commissions, visit: https://www.dancecity.co.uk/professional-artists/commissions/