People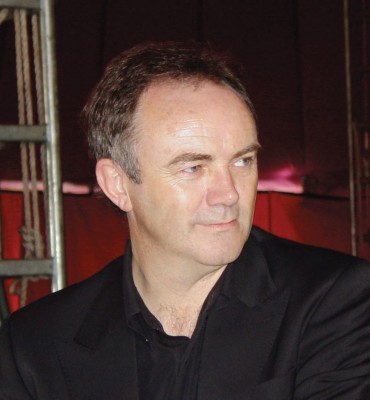 Frank Wilson
Board Member
Frank is currently the Director of Event International, organising large scale events and festivals for multiple clients in the UK and China.  For many years he was the Chief Executive of the Dovecot Arts Centre, Stockton, and was responsible for developing ARC in Stockton.   He is the founder/Artistic Director of the Stockton International Riverside Festival which presented its 25th edition in 2012. Frank and EI have creatively developed and produced numerous other events throughout Northern England and for clients further afield including the Greater London Authority, Beijing Chaoyang Intercultural Arts, Lisbon Expo Park and the World Expo in Zaragossa, Spain.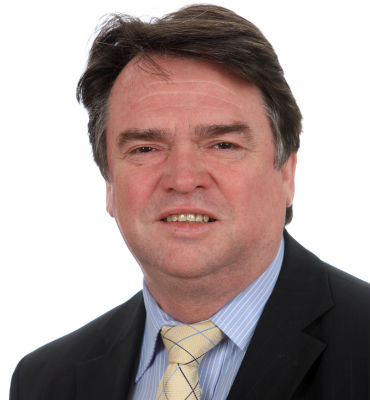 Jeff Dean
Chair
Jeff is the Director of Corporate Services at Gateshead Council. He leads a centralised team delivering HR strategy, policy, operational HR support, organisational development, health and safety, and occupational health services, and serves on a number of cross-functional boards and committees covering a broad range of issues. He is also Chair of the Public Service Academy, a partnership organisation that shares training between public sector organisations on Tyneside, and is chair of the North East Region Strategic HR Forum. He has held senior management positions in Financial Services, particularly working on mergers and acquisitions where his work involved pay & conditions negotiations and internal communications in General Accident, CGU, Norwich Union Life companies, and restructuring to form the Your Move estate agency. Prior to this he worked extensively in senior Water Company/Authority roles, including policy/strategy, operational support, industrial relations, resourcing, and privatisation team roles. He has had previous HR policy/operations experience in the electricity generation sector. Jeff is a member of the Chartered Institute for Personnel & Development, Fellow of the RSA, a member of the Public Sector People Managers' Association. He is a former Board member of Phoenix Dance Theatre, Leeds and chair of AOD (a classical touring theatre company in Brighton) and is currently Chair of Dance City, Newcastle. He lives in Gateshead and Leeds.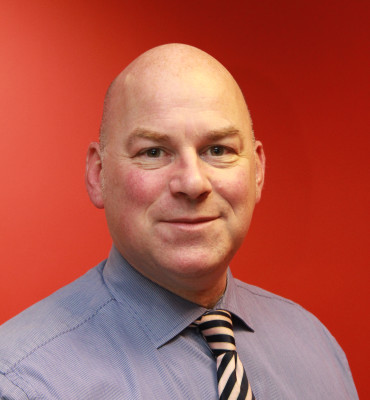 Andy Bairstow
Board Member
Andy Bairstow is Head of Service Delivery at Nexus. Born and bred in Yorkshire, after graduating in Marketing and spending a year abroad Andy started his career with Hansen Trust at Ever Ready before moving into public transport in 1989.  Gaining promotion through the positions of Product Manager, Market Research Manager, and Marketing Manager before moving up to the North East in 1995. Currently employed as Head of Service Delivery for Nexus his responsibilities  include delivering all services a customer needs to interact with Nexus including marketing, branding, digital services, all infrastructure including interchanges, stops and bus shelters, retail outlets, customer services, internal communications, ticketing schemes, information, print, publicity, even the Shields Ferry. Andy is a member of the senior management team for Nexus, a Director of Network Ticketing Limited, and a Director of the Team Valley Community Interest Company.  He is also a Governor of Valley Gardens Middle school and runs the Tynemouth Reds Under 10s football team.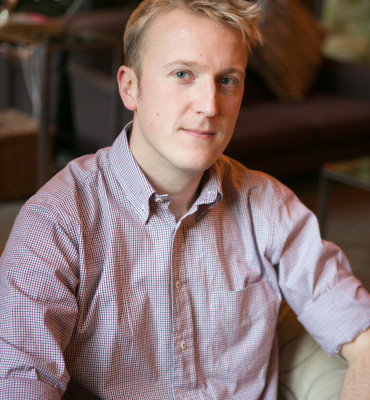 Ally Robson
Board Member
Ally Robson is a Strategy Manager at global consulting company Accenture. His career has primarily focussed on supporting public sector organisations through service transformation and workforce utilisation initiatives. As a passionate supporter of the arts, Ally has joined the board at Dance City to help achieve it's vision for a thriving dance ecology in the region. Originally from Kent, Ally has lived in the North East since attending Newcastle University in 2000, where he studied for both an MA in Creative Writing and an Executive MBA.  As well as being a board member of Dance City, Ally is Vice-Chair of Convocation at Newcastle University. After moving around the region, Ally now lives in Northumberland with his wife Lucy and their young son Harry.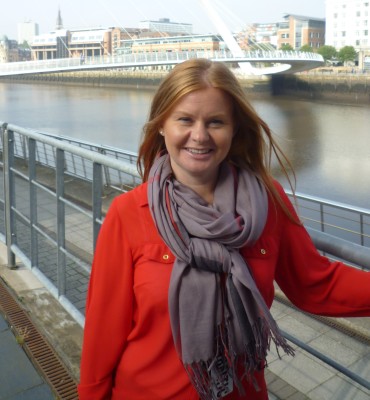 Ann Cooper
Board Memeber
Ann is a past pupil of Dance City and a graduate of London Contemporary Dance School. After a little dance teaching and performing, she joined London based PR company LD Communications where for over ten years she looked after national and international media campaigns for music and entertainment events, award ceremonies and artists. She moved into arts marketing and communications in 2005 working in theatre before returning to her home region in 2007 to work at BALTIC. She now oversees all media and marketing campaigns for the gallery.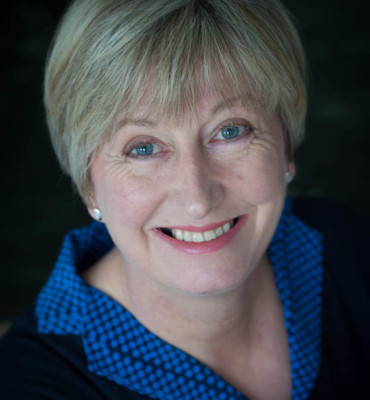 Kay Wilson
Board Member
Over the last 25 years, Kay Wilson has developed and delivered strategic communications campaigns for high profile clients including Durham Cathedral, Newcastle University's Institute for Ageing and Health, Crisis, the North East Chamber of Commerce and Newcastle Science City. Her experience also includes leading the 13-strong Communications team at Stockton Borough Council to deliver a wide-ranging PR, marketing and digital briefs for projects such as the launch of the International Whitewater Course by HRH Queen Elizabeth, the Stockton International Riverside Festival and Preston Hall Museum and Grounds', shortlisting for Museum of the Year. Kay set up her own business in 1995, and is now working with Gardiner Richardson on brand communications for the Tees Valley Local Enterprise Partnership; a national campaign to promote start-up loans for creative businesses on behalf of Transmit Start-Ups and media relations for Arch (the development company for Northumberland). Kay has a gained a degree in Communication Studies from Coventry University and an MA in Creative Writing from Northumbria University. In her personal life she has been actively involved with performing arts and the creative sector for 20 years through theatre groups, dance classes, writers groups and the stand up comedy circuit.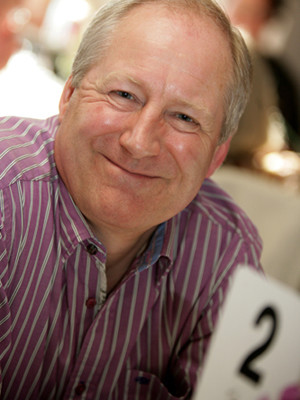 Mike Cockburn
Board Member
Mike founded his own business, Sogno, in 2004 to enable people to lead happy, healthy and fulfilling lives. Along with holding a Post Grad Diploma in Coaching for Organisational Excellence, Mike is qualified to BPS Level B, is a Myers Briggs expert and also a Young Enterprise volunteer. Mike has actively led Sogno's development of drama based learning over the last three years. Mike is a leadership coach with over 20 years experience in leadership and organisational development. He has worked with senior managers and management teams in a wide range of sectors including pharmaceuticals, food manufacturing, chemical processing and construction helping them to tackle performance improvement, culture change, organisational development, behavioural change and career development challenges. He has also recently been working on programmes designed to enable clients to embed a leadership approach based on coaching principles into their organisational culture. He has designed and delivered modular development programmes for a wide range of blue chip private sector clients and has extensive public sector experience, particularly in Higher Education and National and Local Government.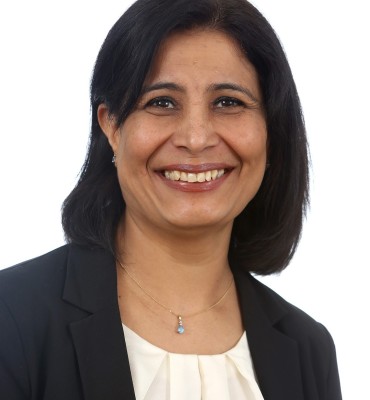 Roshan Israni
Board Member
A Chartered Fellow of the Chartered Institute of Personnel and Development(CIPD) Roshan Israni has over 25 years experience in Human Resources and Organisational Development in both the public and private sector in UK and India. Born in India, Roshan is a Chemistry graduate and a MBA from Mumbai university and in 1995 moved to the UK  where she has held a number of senior management positions in local government, the NHS and latterly at the probation service. Her work has included leading on employee relations, significant organisational cultural transformation and restructuring programmes. She is passionate about employee engagement and as Director of People Management and OD led her most recent employer Northumbria Community Rehabilitation Company to achieve success as a top 10 employer of choice company and gain Investors in People gold and champion status.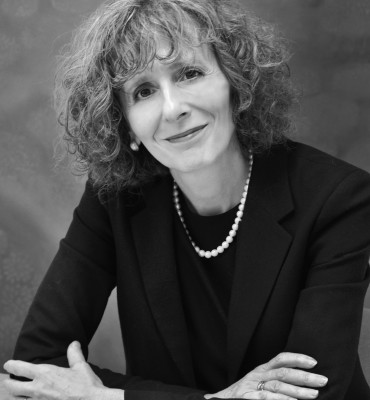 Sharon Paterson
Vice Chair
Sharon is the Assistant Dean for Business Engagement and Educational Partnerships in the School of Arts and Media at Teesside University, a role which includes working to support the creative and cultural economy both in the Tees Valley and in the wider North East. Sharon is Vice Chair of the Dance City Board and also serves as a member of a number of key strategic sector boards including the North East Cultural Partnership Board and Design Network North Strategy Board. She is Chair of Board of Trustees for Theatre Hullabaloo, an Arts Council National Portfolio Organisation and a sector lead in theatre for children and young people and she is Chair of the Creative Darlington Strategy Board. Prior to taking up post at Teesside, Sharon was Head of Performing Arts at Northumbria University managing a portfolio of programmes at Undergraduate and Post Graduate level in Drama, Performance, Dance and Music. Sharon has a background in professional theatre where she worked as an actor, facilitator and theatre designer with companies including  The Tricycle Theatre, Live Theatre Company, Oily Cart , The Unicorn Children's Theatre, Pentabus, Tyne Wear Theatre in Education Company, Northumberland Theatre Company, Theatre Kit, Tower Hamlets Youth Arts Project, Wandsworth Family Education Unit, Freeform Arts and the Usk Valley Project.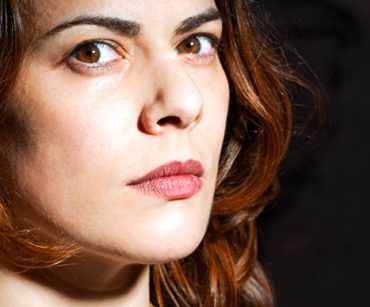 Rosie Kay
Board Member
Rosie Kay has created award-winning theatre work that include: MK Ultra (2017); Motel & Double Points: K (2016); Sluts of Possession (2013) in collaboration with the Pitt Rivers Museum; There is Hope (2012) exploring religion; 5 SOLDIERS – The Body Is The Frontline (2010/11 and 2015/16), based on extensive research with the British Army which toured in the UK and Internationally and Double Points: K (2008) in collaboration with Emio Greco| PC. Rosie is currently our Associate Choreographic Dance Artist for 2017/18.
Board Members:
Staff: