People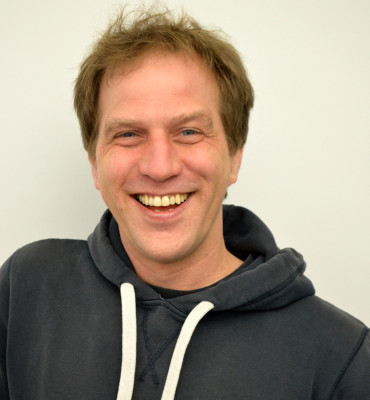 James Froment
Technical Manager
James settled in the North East with the start of his technical career at Northumbria Students Union. This was followed by a stint providing freelance production support across the UK to corporate outdoor events and festivals. He now very much enjoys his role at Dance City, in particular when working with artists and visiting companies to present their work on our stage. His aptitude and innate understanding of technical problems really gets the best out of the theatre space. When he's not here you'll find him spending time with his daughter, kittens and laptop.
james.froment@dancecity.co.uk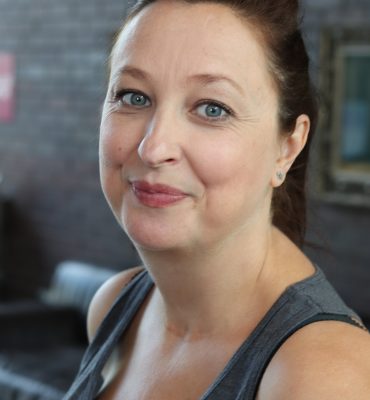 Helen Kumar
Dance Engagement Coordinator
Helen found the love of dance and performing arts at a young age (a real drama queen some might say).  She gained a BTEC in performing arts and then a BA (Hons) Degree in Dance and Theatre.  From there Helen worked in an arts centre teaching both dance and drama and performed as an actress in a Theatre Company and as a Dancer in a Contemporary Dance Company for a year.  For 10 years Helen worked as Dance Development Officer at the Brewery Arts Centre in Kendal, leading dance classes for all ages, programming dance companies, organising festivals (and dressing as a boy each year in the professional panto).  She then fell in love with a North East guy and fell in love with North East! Helen has worked at Dance City since 2013 and enjoys sharing her passion for dance,  loves her growing family and still loves watching 'Friends'.
helen.kumar@dancecity.co.uk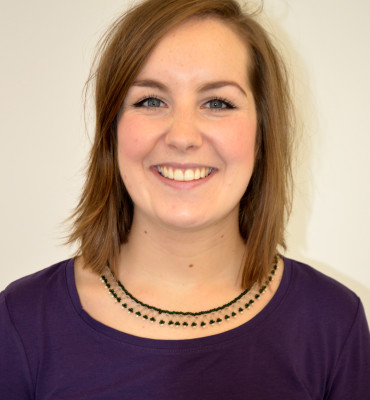 Hannah Moreno
Centre for Advanced Training Coordinator & Health & Well-being Coordinator
Hannah Moreno graduated with a BA Hons in Dance Choreography from Northumbria University in 2009. She then went on to be a member of the graduate company MapDance at Chichester University graduating with a Post Graduate Diploma in Contemporary Dance in 2010. Hannah now works at Dance City as a teacher on the public and CAT programmes as well as on the CAT administration and ticket office teams. Hannah also co-produces a dance platform FRESH based at Dance City and other venues in the North with Rachel Jean Birch.
hannah.moreno@dancecity.co.uk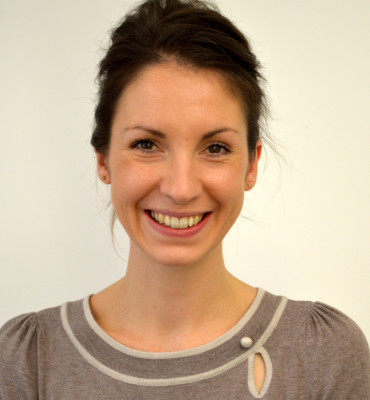 Alex Anslow
Interim Creative Producer & Programme Coordinator
Alex Anslow is an Executive Assistant, Programme Coordinator, Events Manager and Producer working in the Cultural Sector. Alex has worked at Dance City as Executive Assistant and Programme Coordinator for eight years working with the Artistic Director to programme high quality, professional performances that challenge, inspire and entertain audiences. She also curates visual arts exhibitions at Dance City to increase the footfall of the venue to a wider audience. Alongside working at Dance City Alex works as a freelance Event Manager at arts festivals across the region including Festival of Thrift and Lumiere Durham. Alex graduated from York University with a BA Hons in History of Art and is a Postgraduate of Northumbria University with a Masters in Cultural Event and Conference Management.
alex.anslow@dancecity.co.uk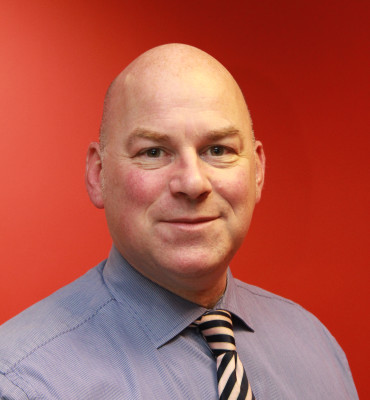 Andy Bairstow
Board Member
Andy Bairstow is Head of Service Delivery at Nexus. Born and bred in Yorkshire, after graduating in Marketing and spending a year abroad Andy started his career with Hansen Trust at Ever Ready before moving into public transport in 1989.  Gaining promotion through the positions of Product Manager, Market Research Manager, and Marketing Manager before moving up to the North East in 1995. Currently employed as Head of Service Delivery for Nexus his responsibilities  include delivering all services a customer needs to interact with Nexus including marketing, branding, digital services, all infrastructure including interchanges, stops and bus shelters, retail outlets, customer services, internal communications, ticketing schemes, information, print, publicity, even the Shields Ferry. Andy is a member of the senior management team for Nexus, a Director of Network Ticketing Limited, and a Director of the Team Valley Community Interest Company.  He is also a Governor of Valley Gardens Middle school and runs the Tynemouth Reds Under 10s football team.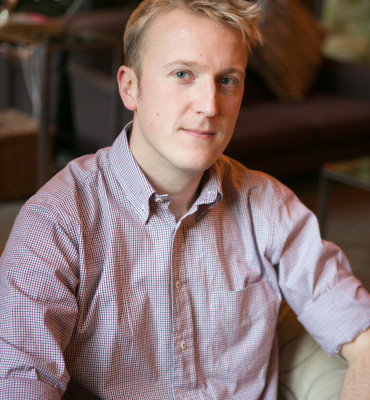 Ally Robson
Board Member
Ally Robson is a Strategy Manager at global consulting company Accenture. His career has primarily focussed on supporting public sector organisations through service transformation and workforce utilisation initiatives. As a passionate supporter of the arts, Ally has joined the board at Dance City to help achieve it's vision for a thriving dance ecology in the region. Originally from Kent, Ally has lived in the North East since attending Newcastle University in 2000, where he studied for both an MA in Creative Writing and an Executive MBA.  As well as being a board member of Dance City, Ally is Vice-Chair of Convocation at Newcastle University. After moving around the region, Ally now lives in Northumberland with his wife Lucy and their young son Harry.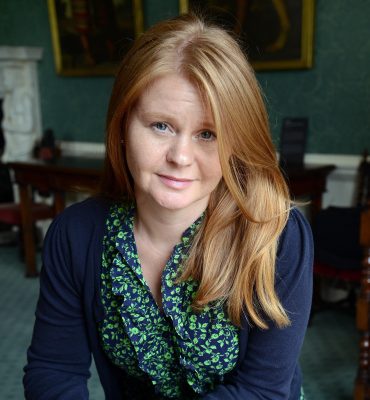 Ann Cooper
Board Memeber
"Being an attendee of Dance City as a teenager, I know what a difference it can make to an individual. Many of the decisions I have made about my career have been influenced by my early experiences at Dance City and the people I met. I'm inspired by being part of a Board that has such as strong ambition, seeking a long-term legacy for dance in the region. With more than 20 years of experience in Communications and Marketing, I bring a hands-on approach to the board, offering practical help and support in this field." Ann is a past pupil of Dance City and a graduate of London Contemporary Dance School. After a little dance teaching and performing she joined London based PR company LD Communications where over ten years she looked after national and international media campaigns for music and entertainment events, award ceremonies and artists. She moved into Arts Marketing and Communications in 2005,  as a theatre Marketing Manager before returning to her home region in 2007 to work at BALTIC Centre for Contemporary Art, where she became Head of Communications. In 2015 Ann moved to The Auckland Project, an arts and cultural regeneration project in Bishop Auckland, County Durham. The project is centred on the multi-million pound conservation of Auckland Castle and the creation of galleries, museums, restaurants and a hotel in around the Castle and the historic Market Place. Ann is currently the Interim Director of Marketing and Communications.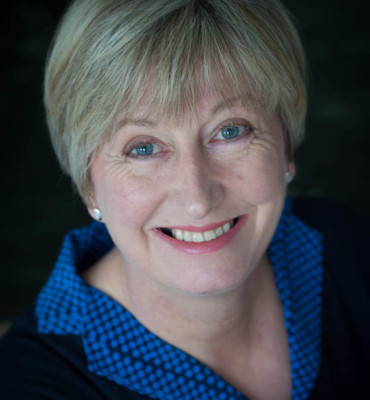 Kay Wilson
Board Member
Over the last 25 years, Kay Wilson has developed and delivered strategic communications campaigns for high profile clients including Durham Cathedral, Newcastle University's Institute for Ageing and Health, Crisis, the North East Chamber of Commerce and Newcastle Science City. Her experience also includes leading the 13-strong Communications team at Stockton Borough Council to deliver a wide-ranging PR, marketing and digital briefs for projects such as the launch of the International Whitewater Course by HRH Queen Elizabeth, the Stockton International Riverside Festival and Preston Hall Museum and Grounds', shortlisting for Museum of the Year. Kay set up her own business in 1995, and is now working with Gardiner Richardson on brand communications for the Tees Valley Local Enterprise Partnership; a national campaign to promote start-up loans for creative businesses on behalf of Transmit Start-Ups and media relations for Arch (the development company for Northumberland). Kay has a gained a degree in Communication Studies from Coventry University and an MA in Creative Writing from Northumbria University. In her personal life she has been actively involved with performing arts and the creative sector for 20 years through theatre groups, dance classes, writers groups and the stand up comedy circuit.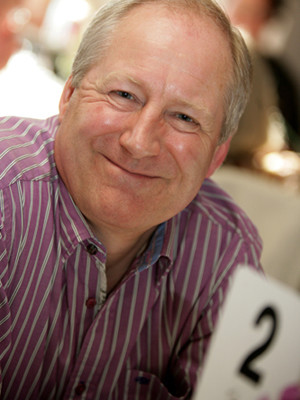 Mike Cockburn
Board Member
Mike founded his own business, Sogno, in 2004 to enable people to lead happy, healthy and fulfilling lives. Along with holding a Post Grad Diploma in Coaching for Organisational Excellence, Mike is qualified to BPS Level B, is a Myers Briggs expert and also a Young Enterprise volunteer. Mike has actively led Sogno's development of drama based learning over the last three years. Mike is a leadership coach with over 20 years experience in leadership and organisational development. He has worked with senior managers and management teams in a wide range of sectors including pharmaceuticals, food manufacturing, chemical processing and construction helping them to tackle performance improvement, culture change, organisational development, behavioural change and career development challenges. He has also recently been working on programmes designed to enable clients to embed a leadership approach based on coaching principles into their organisational culture. He has designed and delivered modular development programmes for a wide range of blue chip private sector clients and has extensive public sector experience, particularly in Higher Education and National and Local Government.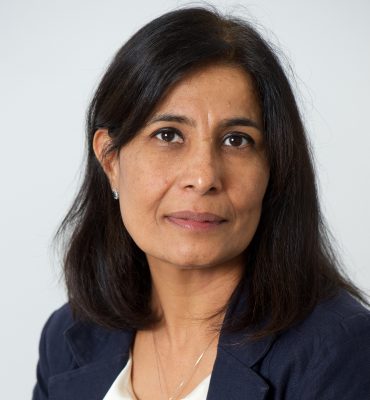 Roshan Israni
Board Member
A Chartered Fellow of the Chartered Institute of Personnel and Development (CIPD) Roshan Israni has over 27 years' experience in Human Resources and Organisational Development in the public, not for profit and private sectors in UK and India. Born in India, Roshan is a Chemistry graduate and a MBA from Mumbai university and in 1995 moved to the UK  where she has held a number of senior management positions in local government, the NHS, the probation service and most recently in the higher education sector where she currently is the Deputy Chief Executive of the Universities and Colleges Employers Association. Her experience includes leading on employee relations matters, national pay bargaining, significant organisational cultural transformation and restructuring programmes. She is passionate about employee engagement and as Director of People Management and OD led the Northumbria Community Rehabilitation Company to achieve success as a top 10 employer of choice company and gain Investors in People gold and champion status.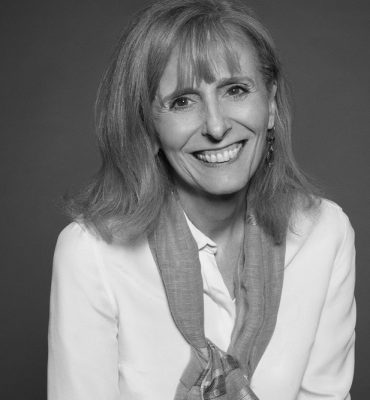 Sharon Paterson
Chair
Sharon is Associate Director Culture and Engagement at Middlesbrough Institute of Modern Art (MIMA) and Teesside University. As well as acting as Vice Chair of the Dance City Board, Sharon is a member of a number of cultural sector boards including Chair of Board of Trustees for Theatre Hullabaloo; Chair of the Creative Darlington Board; Chair of the Festival of Thrift Steering Group and member of Tees Valley Combined Authority Culture Thematic Group. Sharon is a member of the North East Cultural Partnership (NECP) Board and works as part of the partnership's Case for Culture Steering Group, acting as Chair for the Talent and Progression Working Group. She represents Teesside University at the NECP Universities' sub-group and is the Teesside University lead for the Creative Fuse North East project. Prior to taking up post at Teesside, Sharon was Head of Performing Arts at Northumbria University managing a portfolio of programmes at Undergraduate and Post Graduate level in Drama, Performance, Dance and Music. Sharon has a background in professional theatre where she worked as an actor, facilitator and theatre designer, working with companies including Live Theatre Company, The Tricycle Theatre, Oily Cart, The Unicorn Children's Theatre, Northumberland Theatre Company, Pentabus and Tyne Wear Theatre in Education Company. She has acted in an advisory capacity for a number of professional companies including Northern Stage, Theatre Cap A Pie, Open Clasp, The Maltings Berwick, and South Hill Park Arts Centre. Sharon has a particular research interest in the use of theatre in leadership development and has presented work that uses theatre as a metaphor for organisational performance in national and international forums such as the Institute of Advanced Management in Brussels, the Egos International Conference in Lyon and the British Management Association.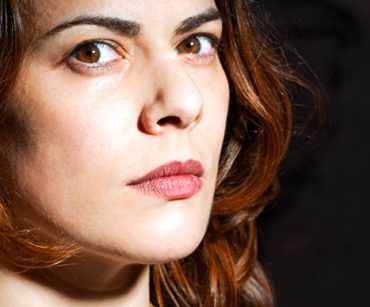 Rosie Kay
Board Member
Rosie Kay has created award-winning theatre work that include: MK Ultra (2017); Motel & Double Points: K (2016); Sluts of Possession (2013) in collaboration with the Pitt Rivers Museum; There is Hope (2012) exploring religion; 5 SOLDIERS – The Body Is The Frontline (2010/11 and 2015/16), based on extensive research with the British Army which toured in the UK and Internationally and Double Points: K (2008) in collaboration with Emio Greco| PC. Rosie is currently our Associate Choreographic Dance Artist for 2017/18.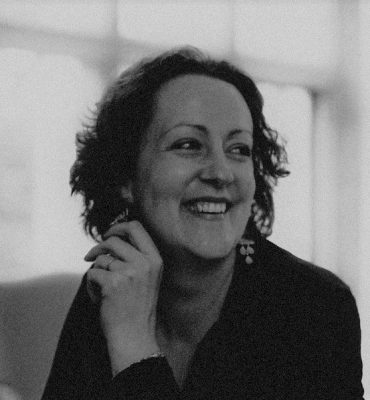 Kiz Crosbie
Board Member
Kiz Crosbie is a passionate advocate for using the arts to build personal connections and improve the lives and aspirations of individuals and communities. She was inspired by Dance City's vision and ambition to lead the development of a dynamic dance ecology in the region and proud to join the Board to help the company achieve this. Kiz is the founder and Artistic Director of Mortal Fools, an award winning North-East theatre and creative learning company. She trained at Royal Central School of Speech and Drama and has worked as a Director and Producer across the UK for companies including Royal Shakespeare Company, Live Theatre, Maverick Television and Shakespeare Schools Festival, specialising in work by and for children and young people. Her family roots are in the North East and having lived away for most of her life, Kiz returned to live in Northumberland in 2011 with her husband and daughter.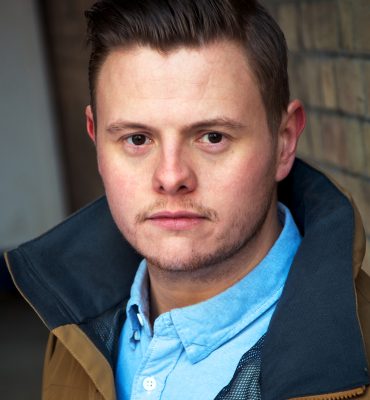 Adam Dutton
Educational Administrator, BA (Hons) and BTEC (Level 3)
Adam has recently moved back to the north east where he has been working and living in London for the past 14 years. Adam trained at Arts Educational Schools, London. Upon graduating with a First Class BA (Hons) he spent over ten years working on the stage in the West end, UK Tours and in regional theatre. A few of Adam's credits include Showboat, Anything Goes, Oliver, and My Fair Lady. He is extremely passionate about the performing arts industry and would like to use his knowledge and experience to help and guide other aspiring performers achieve their full potential.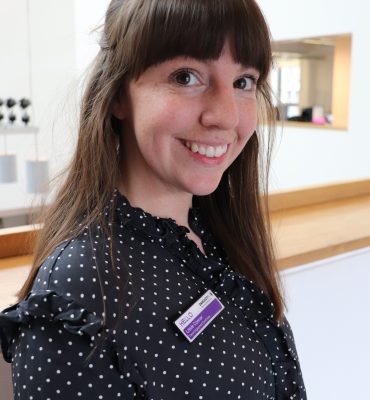 Lissie Connor
Dance Engagement Coordinator
Lissie Connor is a Producer, Coordinator and Dance facilitator based in the North east. With over 10 years experience, Lissie began her career as a performer after completing her training at Northern School of Contemporary Dance. Following a natural development into dance management, Lissie returned to her northern roots working with many exciting emerging artist in the North East. Specialising in Dance Theatre, and outdoor production Lissie has worked on major cultural events including Lumiere Durham, Freedom City & Juice Festival. Lissie also delivers Dance & Pilates, specialising in young people and 55+ age groups.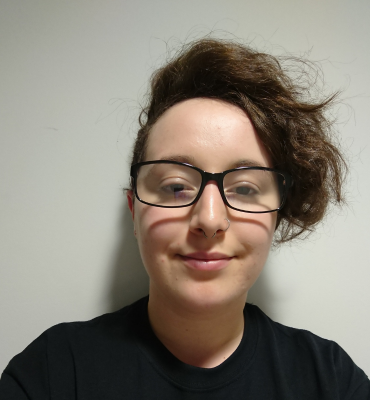 Jess Avery
Trainee Technician
Jess Avery graduated with a BA (hons) in Fine Art at Sunderland University in 2019. Her time at university really helped to develop her creativity and be able to harness it and apply it to different areas of her life. Joining the Dance City team as a Technical Apprentice is her first step into the creative industries and she is excited to be surrounded by the creative atmosphere of Dance City. When not at Dance City, Jess can be found painting, playing rugby, or playing videogames.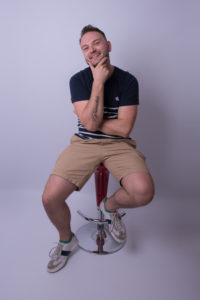 David Lloyd
Programme Leader, MA Advanced Dance Performance
David graduated from the Western Australian Academy of Performing Arts (WAAPA) in 2006 and immediately commenced a successful performing career. David moved to London in 2008, working with Luca Silvestrini, Gary Clarke, Mad Dogs, Neon, Barebones and Jasmin Vardimon over the next few years. Film and TV credits include BBC's Atlantic series 1 playing the role of Nereus and Paramount Pictures World War Z. David started Mischief Company in 2014 with Natascha Metherell, a director working with Terry Gilliam. Mischief Company has produced and toured a number of works and grown to a Company of 14. David became Course Leader for JV2, Jasmin Vardimon Company's Professional Development Diploma in 2017. "I'm so excited to be taking the role of MA course leader. I want to build a course to nurture talented individuals to push them beyond their limits and create employable performers and dance artists ready for the tough industry ahead. I want to create a course that builds both individual qualities and also brings them into a professional company. Giving them a vast knowledge of skills, business minds and professional expectations to develop a new strong company to push boundaries in the dance sector. I look forward to getting started!"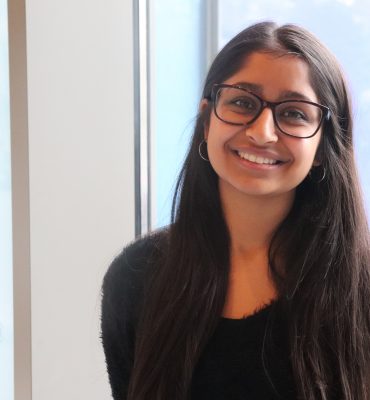 Kiran Kumar
Centre for Advanced Training Administrator
Kiran graduated from Dance City in 2017 with a First Class BA (Hons) in Dance Professional Practice. Kiran has worked in the North-East ever since in various capacities, including teaching for various schools and public classes, working with SEN students and choreographing works for performance. Kiran has also performed nationally in many works, including Vanessa Grasse's MESH and has most recently worked with North-East contemporary dance company Fertile Ground on their Twilight Dances tour. Kiran now works at Dance City in both CAT administration and ticket office teams. 'I am delighted to be joining the CAT team and am looking forward to supporting new and current students to achieve their full potential. Dance City is a fabulous place to be and I feel very lucky to be here in such a wonderful capacity.'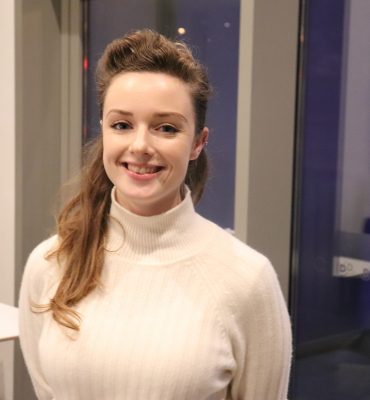 Rebecca Gregson
Classes & Events Coordinator
Rebecca comes from an events management background in live music and arts and culture. She recently produced local emerging music festival Tipping Point Live in 2019, and runs regular events as Newcastle City Leader of secret live music behemoth Sofar Sounds. Rebecca is a singer and multi-instrumentalist performing under the moniker Feral Pet, and has performed solo and in bands nationally and internationally. Her love for dance has grown expansively since joining the Dance City team in 2016, and she loves taking part in classes such as Salsa, Street and Hip Hop Reggaeton. "Dance City is a unique vibrant creative community, with an unconditionally welcoming atmosphere. Since joining the Dance City family I have fallen in love with dance, and witnessed the pure joy it can bring to people's lives. I can't wait to see how we can develop our increasingly popular classes and workshops program, and continue to support the incredible professional dance artist network in the North East. Dance City holds a unique place in the region's arts and culture landscape, and I'm thrilled to be part of that."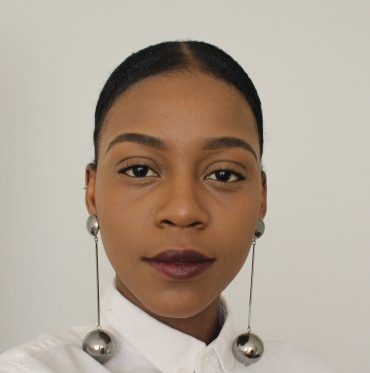 Benedicta Valentina Mamuini
Training Academy Communications Assistant
Benedicta is performer, teacher and choreographer based in the North East. She joins the Dance City team as an alumni from the BA (HONS) Dance Professional Practice at Dance City where she graduated with a first class honour. Benedicta completed her dance training in 2017, whilst in her third year she auditioned, eventually went to work with BalletLORENT as an apprentice dancer. After completing her Apprenticeship Benedicta became the first apprentice offered a company member role out of an apprenticeship within the company. Since graduation Benedicta has worked  consistently in dance. She has been able to teach, choreograph and perform with various wonderful companies such as BalletLORENT, Ella Mesma Company, Paradox Pictures, Company of Others and more. Benedicta brings to the role her joy of creating visual content, her love to capture images and passion for editing, shooting and directing videos. She is thrilled to bring her creative flare to the job role, and is excited to learn, develop and grow within this role. ''She is clothed in strength and dignity, and she laughs without fear of the future'' - Proverbs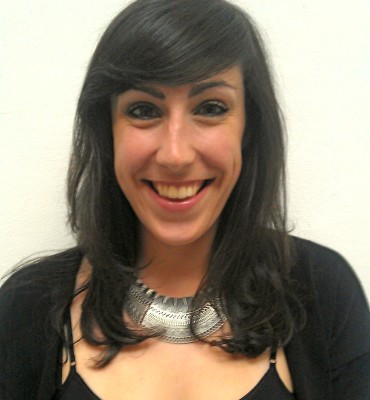 Chloe Stott
Ticket Office Manager
Chloe moved from the North West in order to expand her knowledge and experience of arts venues, after studying BA Theatre and Performance at the University of Leeds. Chloe has tried just about every class that Dance City has to offer. From Musical Theatre, to Belly Dance to Ballet she has enjoyed the lot. Her favourite by far though has to be Afro Mix and one year she even appeared as a participant in the end of term show with this class! She thinks the best thing about working at Dance City is being in such a busy, vibrant and creative environment, there are always things going on! Chloe likes to spend her spare time going to the theatre, and has a particular soft spot for fringe venue and charity Alphabetti Theatre, where she has volunteered her time. She is also part of the Tigers Netball Club and loves to train weekly and play in the Tyne and Wear Netball League!
chloe.stott@dancecity.co.uk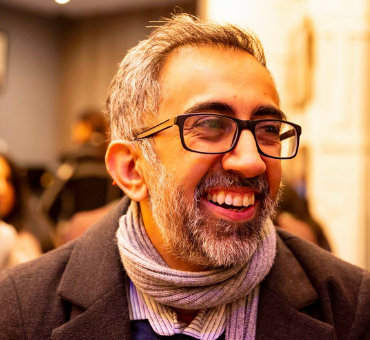 Anand Bhatt
Artistic Director & CEO
Anand Bhatt is a dance enthusiast and producer from Leicester . With an interest in all things Michael Jackson and Bollywood, he stumbled upon contemporary dance in 2007 when he was dancing in a Kathak show along with dancer Aakash Odedra. As Aakash and Anand found their creative talks and dreams aligned, the clearer it also became the Anand was not in fact a dancer. He started to help out Aakash with his shows, and ended up as his producer. Instantly falling in love with contemporary dance but not having seen much of it, Anand has remained focussed on gathering experience and skills by intensively supporting Aakash. Their first project 'Rising' featured commissions by Akram Khan, Sidi Larbi Cherkaoui and Russell Maliphant. Aakash went on to be one of the most globally toured cotemporary dancers living in Britain in the 2010s. Anand toured into the UK the works of artist's including Lali Ayguade, Marcos Morau and Aditi Mangaldas; and worked with Aakash on projects collaborating with Damien Jalet (Inked), Ars Electronica Futurelab & Lewis Major (Murmur) and Shubha Mudgal (Echoes). Anand's vision is to work with dance as a language without words to build better understanding amongst communities and share culture across the world. Commercially Anand ran a studio space in Leicester, and his resident Bollywood dance school Desi Masti was a force for South Asian dance in the Midlands. In 2014, Anand closed Desi Masti (as Aakash's work was getting too busy) and partnered with– 'Shiamak' the world leader in Bollywood Dance. Anand was artistic director of MJ Timeless, a summer residency show at Blackpool 's Globe Theatre which featured an international award winning cast and the show was ravely reviewed. At Dance City Anand became Artistic Director and Chief Executive in 2020. Anand hopes to be a servant of dance to the communities in the region. Outside of dance Anand is trying to learn Spanish (all help is appreciated), and is the most basic amateur gardener.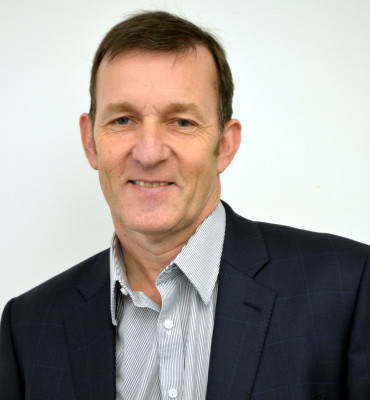 Ian McKeown
Joint CEO & Finance & Operations Director
Ian Joined Dance City in May 1993 after 15 years working in audit and financial services.  Within weeks of starting he worked alongside the artistic director to develop a plan to move Dance City to new premises. This took some 10 years, the benefits of which can be seen today in the current home of Dance City.  During the same period Ian set out a financial plan that would secure the organisation for many years to come.  After a number of changes with Artistic Directors Ian was appointed CEO and upon the appointment of Anthony the role was jointly split.  With such a long service at Dance City Ian has many a tale to tell about the journey the company has taken over its 23 years. Away from the office Ian has been involved in talent spotting and coaching a number of footballers some of who have reached professional and international level, and is also a keen but not so good golfer.
ian.mckeown@dancecity.co.uk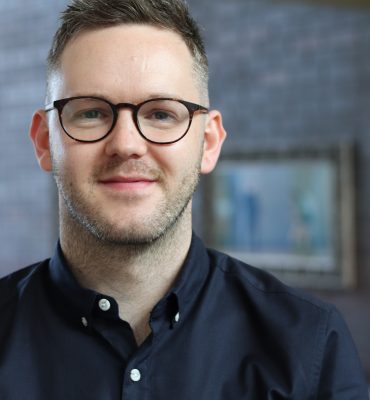 Phil Douglas
Creative Producer
Phil has worked in the Arts & Culture sector across the North East since 2007. During this time, he has undertaken a variety of freelance roles focused around Arts and Cultural Development, Diversity, Marketing and Participation working with organisations including Theatre Royal Newcastle, Theatre Hullabaloo, Dance City, Gateshead Council, Middlesbrough Council and Hartlepool Borough Council. He has also worked in the private sector managing an LGBTQ magazine, social events and a bar & nightclub complex for a number of years before focusing on Arts & Festivals Producing. Prior to his current role as Creative Producer at Dance City, Phil managed a portfolio of freelance arts producing projects within Dance, Outdoor Arts, and Queer Arts sectors, including the award winning Curious Arts Festival.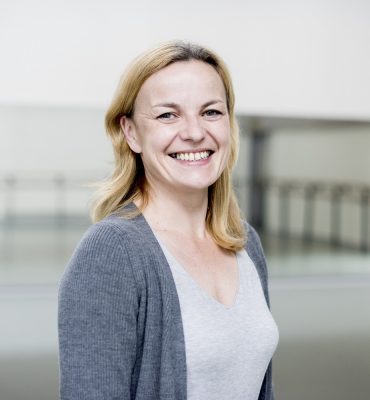 Julie Campbell
Acting Head Of Education. Programme Leader, BA (Hons) and Level 3 (BTEC)
Julie Campbell was born and grew up in Zimbabwe.  At 16 she studied classical ballet and contemporary dance in Tring, qualifying as a ballet teacher (Cecchetti method) aged 19. She went on to perform as a contemporary dancer with Tumbuka Dance Company, Zimbabwe and and Scottish Dance Theatre, Dundee and toured throughout Southern Africa and Europe. During a 25 year career in dance Julie has developed dance programmes for gifted and talented young dancers in Zimbabwe and Newcastle, been Rehearsal Director and Company Teacher for a number of companies and artists and has taught in a wide range of community and school settings. For the past 10 years Julie has worked in various roles at Dance City. She has lectured for Northumbria University, developed the new BA Hons degree and taught classical ballet.
julie.campbell@dancecity.co.uk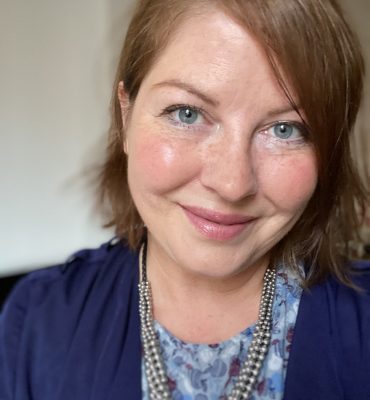 Caroline Greener
Head of Communications
Caroline started specialising in audience development for the arts and cultural sector in 2005 as Marketing Manager for Audiences North East. She has since worked with over 130 arts and cultural organisations, supporting them to understand, reach and grow audiences through marketing, research, strategy and training. Caroline joined the Dance City team in July 2016. She shares the rest of the team's passion for increasing attendance and participation in dance, and seeing the positive change it can bring to people's lives.
caroline.greener@dancecity.co.uk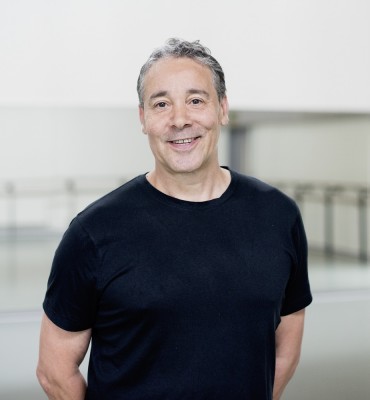 Neville Campbell
Head of Centre for Advanced Training
Neville Campbell is Head of Dance City's Centre for Advanced Training (CAT) programme, which is part of the Dance City Training Academy. He also teaches Contemporary Technique and Choreography on the BA (Hons) Professional Dance undergraduate degree programme run by Dance City, in partnership with the University of Sunderland. Neville trained at London School of Contemporary Dance and went on to perform in many companies, touring extensively across the world and to critical acclaim. He has artistically directed Phoenix Dance Theatre based in Leeds, and Tumbuka Dance Company based in Zimbabwe. He also directed Dundee Rep Dance Company and under his directorship the company was renamed Scottish Dance Theatre. He has choreographed for numerous companies both in the UK and internationally, including Scottish Ballet, Phoenix Dance Theatre, NAPAC Dance Company and PACT Dance Company (South Africa), Tavaziva Dance, National Youth Dance Company and the Great North Run Cultural Programme, to name a few. He has received many awards for his achievements, including a British Gas Award for "Exceptional Contribution to Urban Renewal through the Arts" and FNB Dance Umbrella Choreographer of the Year Awards, in two consecutive years. He has artistically directed dance festivals across the world and has contributed to many TV documentaries, films and live dance events. Neville has a MA in Dance Creativity and Technology, continues to be passionate about developing young talent, and enjoys imparting his vast knowledge of the dance industry to all of his students, who range from children aged 10 to dancers working in the industry at the highest level.
neville.campbell@dancecity.co.uk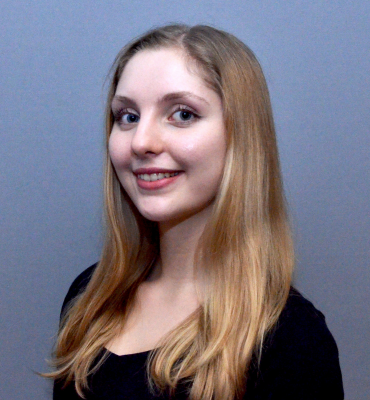 Jessica Leaman
Communications Coordinator
Originally from the West Country, Jessica graduated from Newcastle University with a BA (Hons) in Marketing. Before joining the Dance City team she worked as Digital Marketing Executive for a national hotel group and has since held a number of freelance roles for creative organisations including the North East Dance Cooperative. Jessica is passionate about the transformative effect dance can have on peoples lives and enjoys using digital marketing techniques to attract and engage new audiences to Dance City. Outside of work she maintains a love for the arts, particularly theatre and takes classes in ballet and contemporary dance. She also bakes a pretty good cake!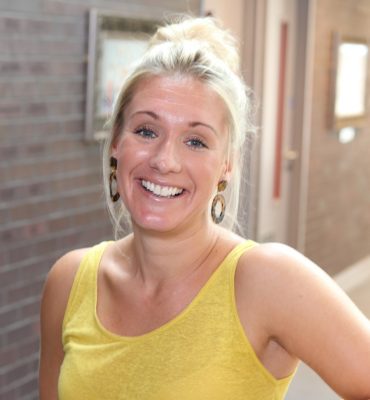 Cheryl Baty
Dance Engagement Coordinator
Cheryl Baty is Dance City's Dance Engagement Coordinator, responsible for connecting Schools, Children and Young People to artists, performances and opportunities. Cheryl works alongside partners to create bespoke projects and educational outreach programs allowing exciting and enriching experiences. With over 12 years' experience in dance in education Cheryl started her career as a Secondary School teacher at Whickham School and Sports College and as the Dance Link Teacher for the Gateshead Schools Sports Partnership. As well as her role at Dance City, Cheryl is the Managing Director of her dance company Creative Dance North East.
Board Members:
Staff: