People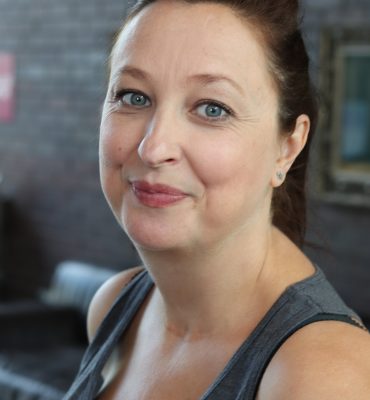 Helen Kumar
Engagement Coordinator
Helen found the love of dance and performing arts at a young age (a real drama queen some might say).  She gained a BTEC in performing arts and then a BA (Hons) Degree in Dance and Theatre.  From there Helen worked in an arts centre teaching both dance and drama and performed as an actress in a Theatre Company and as a Dancer in a Contemporary Dance Company for a year.  For 10 years Helen worked as Dance Development Officer at the Brewery Arts Centre in Kendal, leading dance classes for all ages, programming dance companies, organising festivals (and dressing as a boy each year in the professional panto).  She then fell in love with a North East guy and fell in love with North East! Helen has worked at Dance City since 2013 and enjoys sharing her passion for dance,  loves her growing family and still loves watching 'Friends'.
helen.kumar@dancecity.co.uk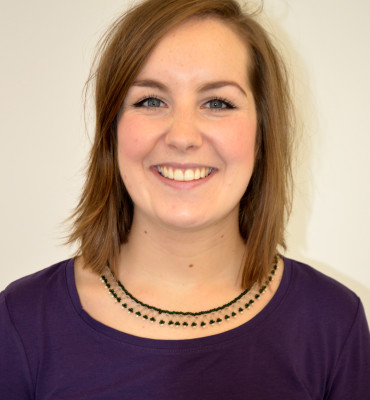 Hannah Moreno
Centre for Advanced Training (CAT) Manager
Hannah Moreno graduated with a BA Hons in Dance Choreography from Northumbria University in 2009. She then went on to be a member of the graduate company MapDance at Chichester University graduating with a Post Graduate Diploma in Contemporary Dance in 2010. Alongside her role as CAT Manager, Hannah also co-produces a dance platform FRESH based at Dance City and other venues in the North as part of
Moving Art Management
with Rachel Jean Birch.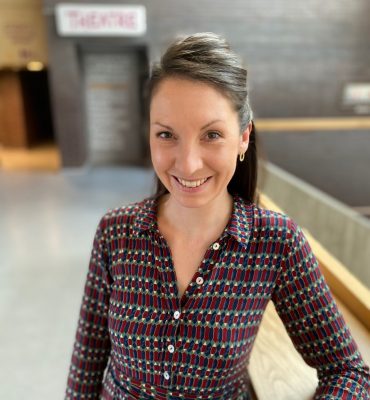 Alex Anslow
Producer
Alex Anslow worked at Dance City as Executive Assistant and Programme Coordinator prior to being appointed Producer in 2021. Alex's role is to support, develop and implement high quality theatre programming opportunities for professional dance artists and other related forms for Dance City. Alex advocates for, supports and champions Dance and Dance Artists working and living in the North East of England. She supports and develops the professional artists support programme, including the performance programme in Dance City and beyond. Alongside working at Dance City Alex works as a freelance Event Manager at arts festivals across the region including Festival of Thrift and Lumiere Durham. Alex graduated from York University with a BA Hons in History of Art and is a Postgraduate of Northumbria University with a Masters in Cultural Event and Conference Management.
alex.anslow@dancecity.co.uk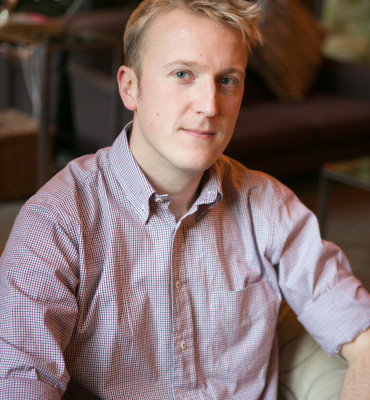 Ally Robson
Board Member
Ally Robson is a Strategy Manager at global consulting company Accenture. His career has primarily focussed on supporting public sector organisations through service transformation and workforce utilisation initiatives. As a passionate supporter of the arts, Ally has joined the board at Dance City to help achieve it's vision for a thriving dance ecology in the region. Originally from Kent, Ally has lived in the North East since attending Newcastle University in 2000, where he studied for both an MA in Creative Writing and an Executive MBA.  As well as being a board member of Dance City, Ally is Vice-Chair of Convocation at Newcastle University. After moving around the region, Ally now lives in Northumberland with his wife Lucy and their young son Harry.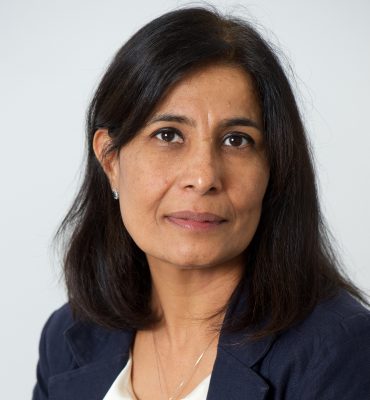 Roshan Israni
Board Member
A Chartered Fellow of the Chartered Institute of Personnel and Development (CIPD) Roshan Israni has over 27 years' experience in Human Resources and Organisational Development in the public, not for profit and private sectors in UK and India. Born in India, Roshan is a Chemistry graduate and a MBA from Mumbai university and in 1995 moved to the UK  where she has held a number of senior management positions in local government, the NHS, the probation service and most recently in the higher education sector where she currently is the Deputy Chief Executive of the Universities and Colleges Employers Association. Her experience includes leading on employee relations matters, national pay bargaining, significant organisational cultural transformation and restructuring programmes. She is passionate about employee engagement and as Director of People Management and OD led the Northumbria Community Rehabilitation Company to achieve success as a top 10 employer of choice company and gain Investors in People gold and champion status.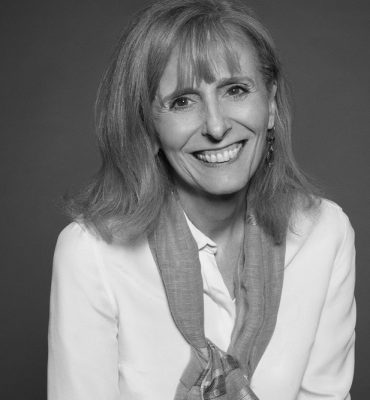 Sharon Paterson
Chair
Sharon is Associate Director Culture and Engagement at Middlesbrough Institute of Modern Art (MIMA) and Teesside University. As well as acting as Vice Chair of the Dance City Board, Sharon is a member of a number of cultural sector boards including Chair of Board of Trustees for Theatre Hullabaloo; Chair of the Creative Darlington Board; Chair of the Festival of Thrift Steering Group and member of Tees Valley Combined Authority Culture Thematic Group. Sharon is a member of the North East Cultural Partnership (NECP) Board and works as part of the partnership's Case for Culture Steering Group, acting as Chair for the Talent and Progression Working Group. She represents Teesside University at the NECP Universities' sub-group and is the Teesside University lead for the Creative Fuse North East project. Prior to taking up post at Teesside, Sharon was Head of Performing Arts at Northumbria University managing a portfolio of programmes at Undergraduate and Post Graduate level in Drama, Performance, Dance and Music. Sharon has a background in professional theatre where she worked as an actor, facilitator and theatre designer, working with companies including Live Theatre Company, The Tricycle Theatre, Oily Cart, The Unicorn Children's Theatre, Northumberland Theatre Company, Pentabus and Tyne Wear Theatre in Education Company. She has acted in an advisory capacity for a number of professional companies including Northern Stage, Theatre Cap A Pie, Open Clasp, The Maltings Berwick, and South Hill Park Arts Centre. Sharon has a particular research interest in the use of theatre in leadership development and has presented work that uses theatre as a metaphor for organisational performance in national and international forums such as the Institute of Advanced Management in Brussels, the Egos International Conference in Lyon and the British Management Association.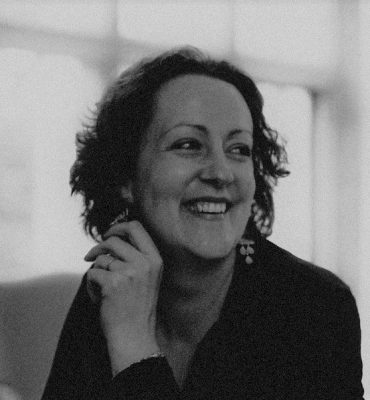 Kiz Crosbie
Board Member
Kiz Crosbie is a passionate advocate for using the arts to build personal connections and improve the lives and aspirations of individuals and communities. She was inspired by Dance City's vision and ambition to lead the development of a dynamic dance ecology in the region and proud to join the Board to help the company achieve this. Kiz is the founder and Artistic Director of Mortal Fools, an award winning North-East theatre and creative learning company. She trained at Royal Central School of Speech and Drama and has worked as a Director and Producer across the UK for companies including Royal Shakespeare Company, Live Theatre, Maverick Television and Shakespeare Schools Festival, specialising in work by and for children and young people. Her family roots are in the North East and having lived away for most of her life, Kiz returned to live in Northumberland in 2011 with her husband and daughter.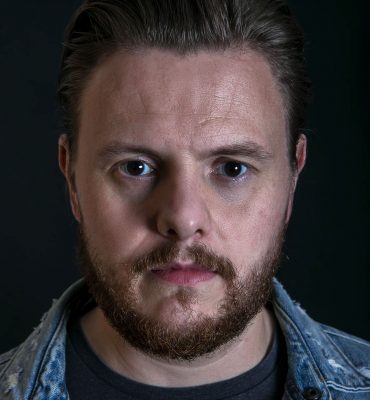 Adam Dutton
BA and MA Coordinator
Adam has recently moved back to the north after working and living in London for the past 14 years. Adam trained at Arts Educational Schools, London. Upon graduating with a First Class BA (Hons) he spent over ten years working on the stage in the West end, UK Tours and in regional theatre. A few of Adam's credits include Showboat, Anything Goes, Oliver, and My Fair Lady. He is extremely passionate about the performing arts industry and would like to use his knowledge and experience to help and guide other aspiring performers achieve their full potential.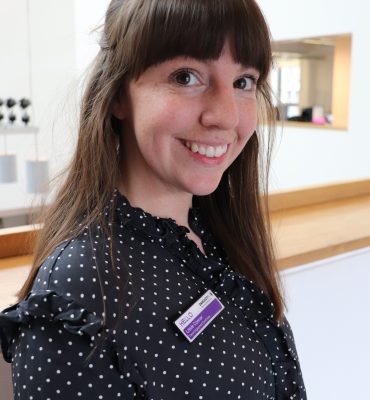 Lissie Connor
Dance Engagement Coordinator
Lissie Connor is a Producer, Coordinator and Dance facilitator based in the North east. With over 10 years experience, Lissie began her career as a performer after completing her training at Northern School of Contemporary Dance. Following a natural development into dance management, Lissie returned to her northern roots working with many exciting emerging artist in the North East. Specialising in Dance Theatre, and outdoor production Lissie has worked on major cultural events including Lumiere Durham, Freedom City & Juice Festival. Lissie also delivers Dance & Pilates, specialising in young people and 55+ age groups.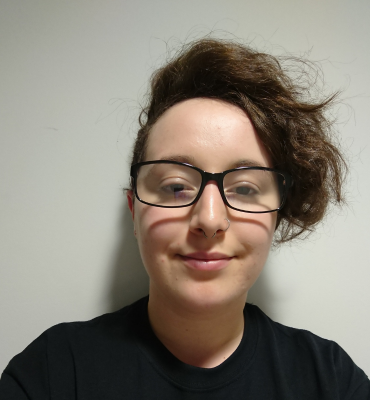 Jess Avery
Trainee Technician
Jess Avery graduated with a BA (hons) in Fine Art at Sunderland University in 2019. Her time at university really helped to develop her creativity and be able to harness it and apply it to different areas of her life. Joining the Dance City team as a Technical Apprentice is her first step into the creative industries and she is excited to be surrounded by the creative atmosphere of Dance City. When not at Dance City, Jess can be found painting, playing rugby, or playing videogames.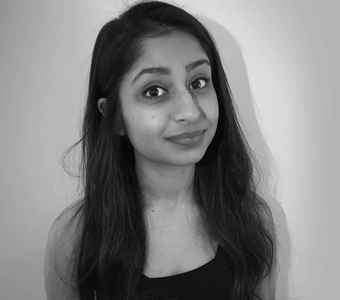 Kiran Kumar
Centre for Advanced Training Coordinator
Kiran graduated from Dance City in 2017 with a First Class BA (Hons) in Dance Professional Practice. Kiran has worked in the North-East ever since in various capacities, including teaching for various schools and public classes, working with SEN students and choreographing works for performance. Kiran has also performed nationally in many works, including Vanessa Grasse's MESH and with North-East contemporary dance company Fertile Ground on their Twilight Dances tour. 'I am delighted to part of the CAT team, supporting young people to achieve their full potential in dance. Dance City is a fabulous place to be and I feel very lucky to be here in such a wonderful capacity.'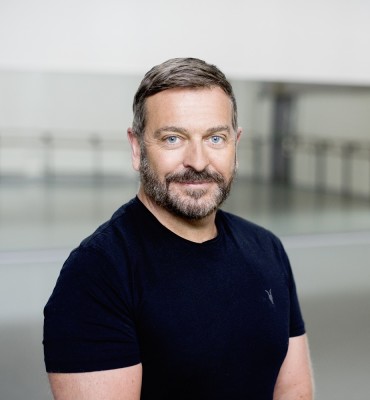 Geoff Hopson
BA Interim Programme Leader and Head of Year 3
Geoff trained at the Laban Centre gaining a degree in Dance Theatre, and has since worked as a dancer, choreographer and educator. Performance credits include: Transitions Dance Company, David Massingham Dance, Second Nature, balletLORENT and TDI performance and Repertoire Company. Through a dance commission programme with both Transitions and TDI he has worked with choreographers Liv Lorent, Richard Alston, Aletta Collin, Rui Horta, Mark Murphy, Della Davidson, Charlotte Vincent, Colin Poole, Ben Wright and Vertigo Dance Company. He has also co-run his own project based dance company Jointworks, developing an interest in film and media work. Geoff has a MA in Dance Professional Practice from Teesside University.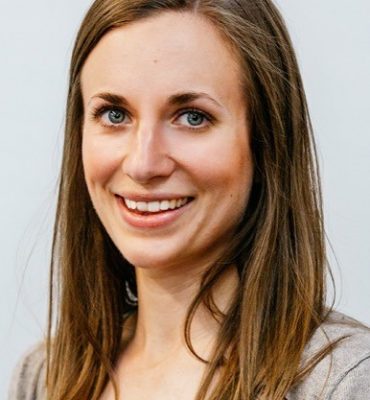 Philippa McArdle
HR Coordinator
Philippa is a HR Professional with over 7 years experience working in Arts and Culture, the majority of that time spent specifically in Performing Arts. Philippa is CIPD qualified in Human Resource Practice and has a Masters in Arts, Business and Creativity from Newcastle University. She is a passionate, creative individual and originally studied Printed Textiles and Surface Pattern Design at Leeds Arts University, graduating with a First Class BA (Hons) degree and spending some time working as a Freelance Designer. In her spare time Philippa still enjoys her creative illustration practice. Philippa is eager to continue to build her career within Arts and Culture; using her knowledge and experience to support and facilitate the work at Dance City. She enjoys classic, modern and contemporary theatre, going to see musicals and is enthusiastic to become better acquainted with different dance genres. Philippa plans to try out as many different classes as possible at Dance City and is particularly excited to try tap dance!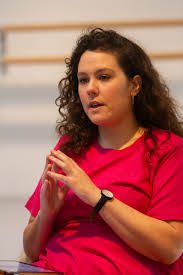 Dr Gillie Kleiman
Interim Head of Higher Education
Dr 
Gillie
 Kleiman is a choreographer, performer, curator and writer. Her acclaimed sole-authored and collaborative work is presented at major international venues and festivals including Sadler's Wells, Dance Umbrella, Nottdance, Fierce Festival, and BALTIC Centre for Contemporary Art. 
Gillie
's specialisms lie in contemporary experimental performance, community and non-professional dance, and philosophical approaches to the study of dance. She is an external examiner at the Danish National School of Performing Arts, and sits on the Board of People Dancing, the foundation for community dance.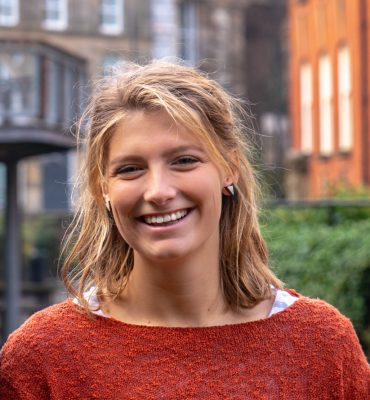 Giulia Coti Zelati
BA Lecturer and Artistic Team Administrator
Giulia is a performer, teacher and filmmaker. With a BA(Hons) MA from London Contemporary Dance School, her performing highlights include Sweetshop Revolution, Fertile Ground Dance Company, balletLORENT, Exit 12 Dance Company and Lizzie J Klotz amongst others. Giulia has taught extensively in the UK and internationally (UK, Chile, Italy, Guinea) and currently teaches on the BA(Hons), CAT programme, and Public Classes at Dance City. As a film-maker, Giulia has collaborated with a variety of artists including Dance City, Adam Russell Dance, Gavin Coward Paradox Pictures and Anthony Lo-Giudice Dance.
Giulia is very passionate about dance education, and is excited to use her knowledge and experience to support the next generation of dance artists in their training.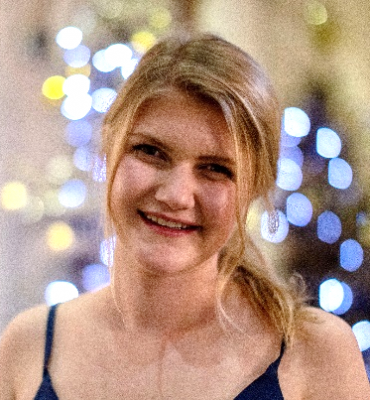 Cora Herbert
Communications Assistant
Cora is a recent graduate of Newcastle University with a BA History and Politics. She is originally from North Yorkshire but moved to Newcastle to study and has decided to stay in this wonderful city. Cora has enjoyed dance as a hobby from a young age and has practiced and competed with the Newcastle University Dance Club. Cora has a passion for writing and content creation and is looking forward to starting her professional career at Dance City.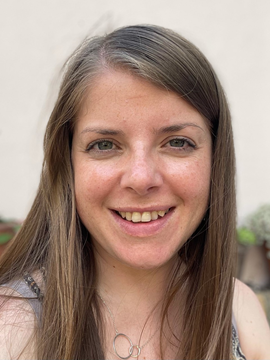 Tessa Petrides
Board Member
Tessa Petrides is a commercial property lawyer with leading Northern firm, Ward Hadaway. Tessa works closely with her clients to understand their business objectives and to help them to achieve their aims with regards to their commercial property requirements, guiding them through the complexities of the legal system in a friendly and personable manner. The legal work Tessa undertakes has helped clients to open bars and restaurants, erect wind turbines, and acquire and sell a multitude of types of property from industrial warehouses to care homes. Tessa was primarily raised north of the border in Dumfries, then lived in Edinburgh for 10 years, during which time she qualified and practised as a solicitor in Scotland before gaining her dual qualification status to practise in England and Wales. She relocated to the North East in 2014 and now lives in Northumberland with her husband and young family. Throughout her childhood and adult life, Tessa has had a passion for dance as an art form, attending classes, participating in shows and enjoying the thrill of attending live performances as an audience member. Tessa whole-heartedly believes in the positive contribution that dance can make to the individual and to society, and is delighted to join the board of Dance City.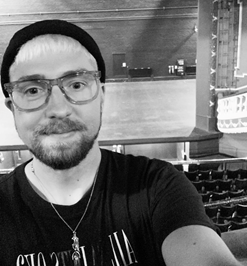 Anthony 'Hope'
Board Member
Hope is a Senior Creative Learning Manager for the Ambassador Theatre Group (ATG) based at the Sunderland Empire. Hope has over 8 years' experience working in theatre-based learning participation, specialising in inclusivity and audience development. Hope has a great passion and investment in the local communities within the North East that is fuelled by an ethos that everyone deserves, and has the right, to access culture. This informs his commitment in supporting the development of Creative Learning and participation across the wider North East region. In addition, working on behalf of ATG to drive group-wide strategic initiatives including development; working closely with local and national funding bodies, as well as taking a leading role in ATG's commitment to schools and audience development through its 38 UK theatres in partnership with producers such as National Theatre, Royal Philharmonic Orchestra and the Royal Shakespeare Company. Hope studied Theatre Studies, specialising in Contemporary Dance at Lancaster University before moving back to Sunderland to develop his practice as a community dance and drama practitioner. During his time at ATG he has developed a passion for inclusivity gaining national interest as well as winning a number of local and national awards including the National Autism Professional Award in the alternative education category and more recently the Action for Children's Arts Award for the impact their inclusive offer has on the lives of children & young people. Hope is a passionate advocate for young people and their entitlement to culture and performing arts, and serves as a Governor at Beacon of Light school.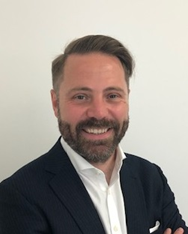 James Hails
Board Member
Having worked in marketing and communications in film and TV, theatre and dance for six years in his native Newcastle, James moved to London and joined the charitable sector in 2011. With vast experience in brokering, developing, and delivering strategic and commercial relationships, James has worked as Head of Corporate Partnerships at British Heart Foundation, Alzheimer's Society and Stroke Association. He is currently Head of Partnerships and Philanthropy at Independent Age where he oversees the Corporate Partnerships, Trusts and Foundations, and Major Donor functions. James has raised more than £35m for charity in the last ten years and has worked in partnership with such recognisable brands as HSBC, Tesco, Royal Mail, Legal and General, Iceland, Bayer Healthcare, and David Lloyd Leisure. James has a master's degree in journalism and a degree in English and History. He is a trained Mental Health First Aider, a mentor, and a judge on the annual Corporate Engagement Awards.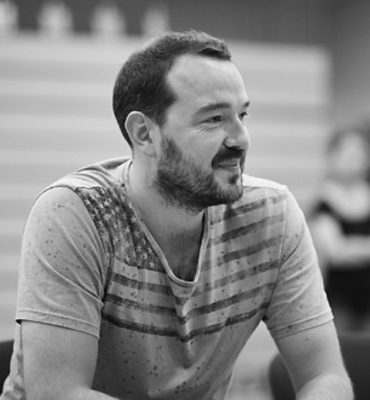 Kenneth Tindall
Board Member
Kenneth Tindall is a freelance choreographer and Artistic Director of Digital and Resident Choreographer for Northern Ballet. A former principal dancer, his first full length ballet 'Casanova' received much critical acclaim and standing ovations throughout its 2017 tour of the U.K, including a sell-out week at Sadler's Wells. The popularity of the show led to its filming and broadcast on Sky Arts. With his first professional commission Kenneth won the Production Prize at the 26th International Choreographic Competition in Hanover. He has gone on to choreograph nationally and internationally, working with established artists and creatives such as Linder Sterling, Christopher Oram, Alexandra Harwood and Ian Kelly. He has been nominated for several high profile awards including Best Classical Choreographer and Emerging Artist at the National Dance Awards and became the recipient of the Outstanding Achievement in a new Dance Production at the Broadway World UK Awards 2017. Kenneth was nominated for the 'Best Classical Choreography' at the National Dance Awards for the second time in his career in 2018 and won the Audience Award at 2019 Genesis Choreographic competition for Milwaukee ballet. In 2020 he was a guest judge at English National Ballet's Emerging dancer competition alongside fellow judges Tamara Rojo, Natalia Osipova, Edward Watson, Kerry Nicholls & Matthew Hart. Kenneth enjoys a continued relationship with the BBC working on their young dancer television series as judge, mentor and choreographer and also the BBC's Dance Passions projects. Kenneth has a double nomination at this year Critics Circle National dance awards for 'Best Classical Choreography' for his full length ballet Geisha and his one act ballet The Shape of Sound. Kenneth was selected to take part in the 2014/15 Dance UK, Future Arts Cultural Leaders Mentoring programme and was a member of the Artistic and Steering Committee for the Leeds 2023 bid, towards European Capital of Culture. Whilst 2020 put a stop to his UK tour of Geisha it has seen his digital work receive international recognition with his multi award winning dance film EGO. Be it Choreographer, Director, Producer or Creative Director Kenneth now has a catalogue of over 30 works.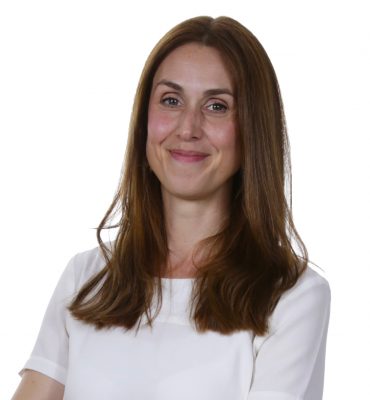 Charlotte McMurchie
Board Member
Charlotte is a specialist property litigation lawyer, heading the team at Muckle LLP: the proudly north east based commercial law firm. She has over 25 years of experience in her field and has been working with many of her clients for over 20 as a trusted advisor.  Her practice spans commercial, landlord and tenant lease renewals, rent reviews, dilapidations; residential ASB problems, access injunctions and possessions; long leasehold cladding remediation work, service charge disputes and management strategy for right to manage companies and enfranchisement; together with general land issues such as rights of way disputes, trespass and nuisance.
In addition to the technical legal work, Charlotte is part of the management team at Muckle LLP. She is jointly responsible with the managing partner for employee engagement and strategy at Muckle LLP. The wellbeing of Muckle's people is very important to Charlotte and she is closely involved in trying to  make the Muckle employee experience a good one.
Much of Charlotte's career to date has been working with the social housing sector and she has a keen interest in this area. Charlotte is Chair of Tyne Housing Association (https://www.tynehousing.org.uk/) , a Board member for Prosper (https://prosper.uk.com/)
and a founding Board member of WISH (northeast) https://www.wishgb.co.uk/our-regions/north-east all of which are organisations in and around the housing sector.
Outside of this world, Charlotte has always loved dance. She danced as a child and discovered Dance City as an adult, taking adult beginners lessons to see if any of those movements learned in childhood had been retained in muscle memory. Sadly, the answer was no but great fun was had in trying to capture them again!
Through that experience Charlotte believes that access to the arts is an enriching experience and one that should be available to all. The ambition of Dance City to ensure that this becomes possible was part of the attraction to the role of Trustee.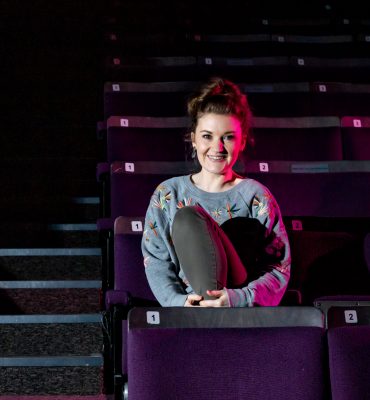 Pippa Fox
Board Member
Pippa Fox is a Producer currently working at Northern Stage in Newcastle, the largest producing theatre in the North East. Growing up in Suffolk, Pippa was a keen dancer taking part in exams and competitions across the country before going on to study Dance & Professional Practice at the University of Bedfordshire. On graduating Pippa taught dance in school and community settings, before deciding to pursue a career in Arts Administration. An internship at the Theatre Royal in Bury St Edmunds was the first step, and led to a role in the Programming team and the first opportunity to work as an Assistant Producer on a range of shows. In 2015 Pippa joined the internationally acclaimed physical theatre company Gecko as their Project & Participation Manager. During this time, she supported the creation and touring of Gecko's productions, and led on the co-ordination of the company's participation work; including schools, college and university workshops, teacher training, professional development residencies and international residencies. In 2019 Pippa relocated from Suffolk to Newcastle to take up the Producer role at Northern Stage. As part of the Artistic Planning team, she is responsible for leading on many of Northern Stage's in house productions, and for programming visiting work into the theatre. Pippa is thrilled to join the Board of Directors at Dance City, and is looking forward to taking an active role in supporting and advocating for the dance sector in the North East.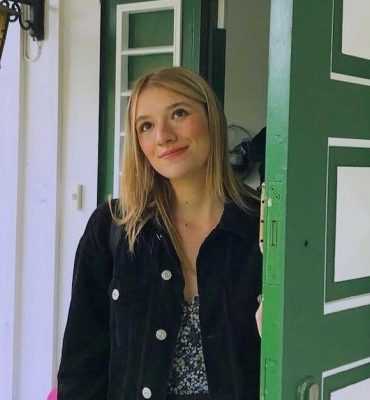 Danni Scott
Finance Coordinator
Danni Scott is the Finance Coordinator at Dance City. Having grown up in Málaga (Spain), Danni moved to the UK in her late teens - first moving to London, then to Newcastle, then Madrid and back to Newcastle. Danni is a Psychology and Film graduate, recently completing a Master's in the latter. In the past she has worked in admin and as a researcher. Danni is very interested in the local art scene, attending as many concerts, shows, and films as she can, as well as volunteering at exhibitions and screenings. Danni looks forward to working at Dance City as it will combines both her numerical experience with her interest in Arts and Culture. She also hopes to attend plenty of classes and performances while she is here!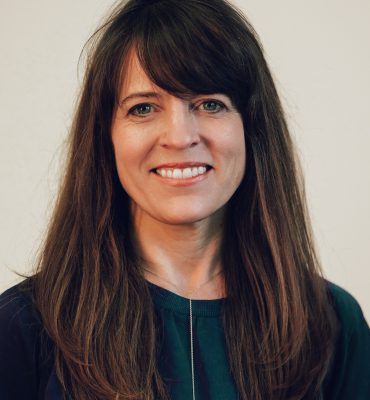 Dr Shantel Ehrenberg
BA & MA Programme Leader
Dr Shantel Ehrenberg is a researcher, artist, and academic. She has held positions in dance programmes across the UK and USA, most notably the University of Surrey, Trinity Laban, Bath Spa University, New York University, and University of California, Irvine. Shantel's choreography, performance, research and teaching cross practice and theory and span site-specific, studio, stage, written, and digital contexts. She is the author of Kinaesthesia and Visual Self-Reflection in Contemporary Dance (2021) and her research can also be found in journals such as Choreographic Practices, Research in Dance Education, and Dance Research Journal.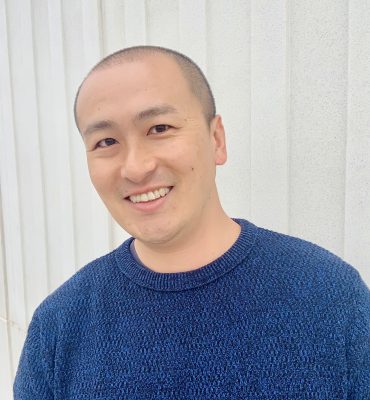 Dr Victor Fung
Associate Artist & Lecturer
Dr Victor Fung is an award-winning choreographer, performer, researcher, educator, and mentor. He is the Artistic Director of Victor Fung Dance and recently Associate Artist at Swindon Dance and recipient of the DanceXchange Choreography Award. He has been involved in various international networks including CROWD (2021), OzAsia Dance Lab (2017-2019), and SPAZIO (2013-14). Victor's choreographic works have been presented internationally across four continents. Aside from his artistic practice, his is highly involved in the cultural sector through his roles as Clore Fellow (2016-17) and Trustee of Swindon Dance amongst others. He was awarded a doctorate for his research in creativity and dance training in collaboration with Middlesex University and Dance4.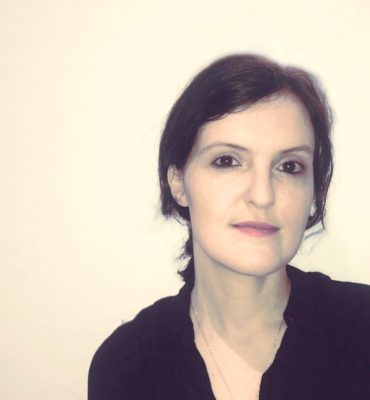 Dr Lucía Piquero Álvarez
Senior Lecturer
Dr Lucía Piquero Álvarez is a researcher and choreographer. She has presented her choreographic work internationally, including several commissions and residencies (ŻfinMalta Dance Company, Spanish National Dance Company, Le Performance (France). She completed her PhD at Roehampton University in 2019 on the emotional import of contemporary theatre dance. She was a lecturer in dance at the University of Malta 2012-2022 and head of the dance department 2019-2022. She researches embodied cognition and the experience of emotion in dance, influenced by philosophy and psychology, and has presented research in conferences internationally, as well as directed several practice research projects.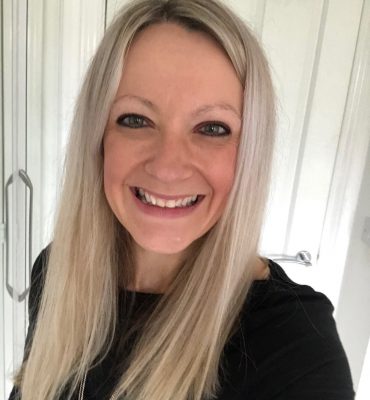 Sarah Dewar
Board Member
Sarah Dewar is passionate about our amazing charity sector here in the North East and all of the brilliant people that work within it. As a Board Member of Dance City, Sarah wants bring her experience of employee engagement, culture and wellbeing to help people to thrive in the work that they do.
Sarah is a HR professional with over 15 years experience of working in the North East working currently at a national not for profit mental health organisation.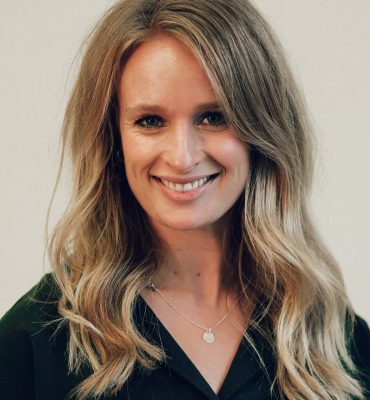 Sophie Douglas
Senior Lecturer
Sophie Douglas is a dance artist, practitioner and projects manager with interests in community dance, site-adaptive performance and somatic practices. Before joining Dance City, Sophie has taught extensively in educational and community settings across the SW, including leading the artistic direction of Coast Youth Dance Company between 2018-2021. Sophie's passion for outreach and engagement has led her to work with a broad range of dance companies and organisations including Pavilion Dance South West, Arts University Bournemouth, Trinity Laban Conservatoire, Made By Katie Green, ZoieLogic Dance Theatre and Dorset Mind. Sophie's research interests are centred around working in natural environments and investigating her movement practice through a lens of somatic enquiry.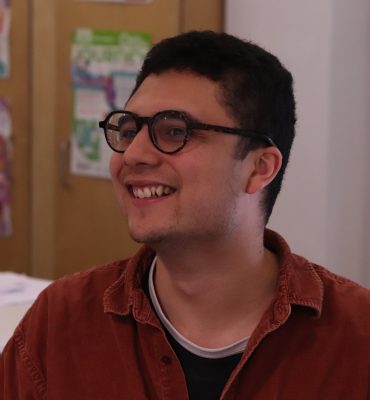 Benji Spence
Training Academy Communications Assistant
Benji is a graduate of Illustration from Cambridge School of Art. Originally from the West End of Newcastle, Benji has worked in the Newcastle art scene for the last three years.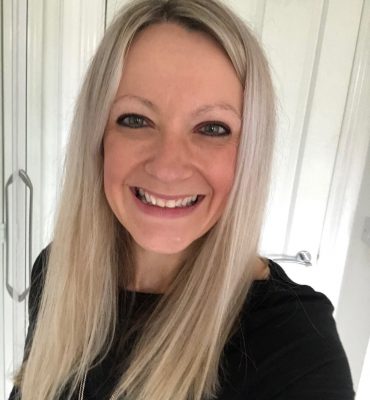 Sarah Dewar
Board Member
Sarah is Chief People Officer at the national charity Mental Health Concern where she leads on people and cultural transformation and sits on the Executive team.  Prior to this Sarah has worked in both private healthcare and the not for profit sector in a number of HR leadership roles. Sarah is a qualified Coach and has a keen interest in colleague engagement and workforce culture having led on projects such as organisational values implementation, colleague wellbeing programmes, reward and recognition together with organisation design and large scale change programmes.  Sarah was born in Newcastle and having studied in Manchester now lives here with her two young children.  She enjoys going to the gym and long walks in the countryside and on the beach.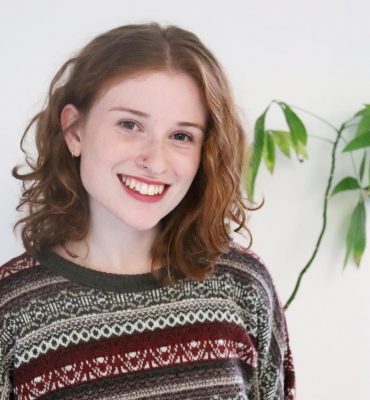 Ellie Trow
CAT Administrator
Ellie is a professional dance artist based in the North East. She is co-director of Pelican Theatre as well as being a freelance performer and dance teacher. Ellie started her dance career on the Lowry CAT scheme in Manchester before training at Trinity Laban and then moving to Newcastle to join The Collective company. She is passionate about working with children and young people and is keen to assist those interested in dance to find their own passion. Ellie enjoys meeting new people, being in the countryside and spending time with dogs!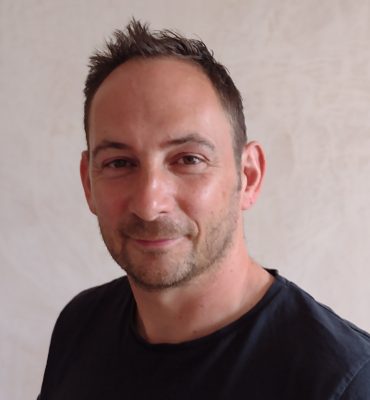 Nick Rogerson
Technical Manager
When Nick joined Dance City as Technical Manager in 2021, he brought nearly 30 years of knowledge and experience of working in the live arts as a technician, production manager, and lighting designer. In addition, as a lecturer in stage management and technical theatre, he helped many technicians successfully start their careers within the entertainment industry. Nick's main role at Dance City is to work with regional, national, and international artists to plan and facilitate the technical elements required for Dance City's performance programme.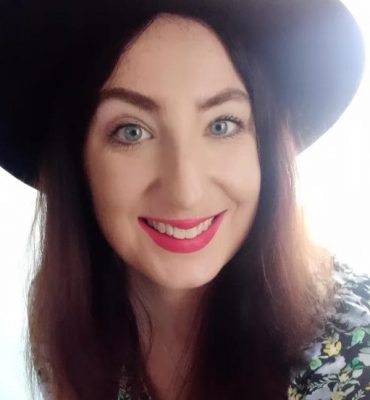 Hayley Dean
Classes and Events Coordinator
"Hayley is a trained dancer and choreographer, having come through the degree at Dance City, and has lots of customer service and people management experience gained here and in previous roles. 
Hayley is focused on providing an excellent platform for teachers to excel in their skills and for participants to thrive in our dance classes.
 She loves to plan huge vibrant events that increase mental and physical health that leave everyone feeling fabulous. She also focuses her time on Charity Events and being a busy Mum. She is a dedicated Madonna fan that loves fashion and travel.
"I stand for freedom of expression, doing what you believe in, and going after your dreams."
―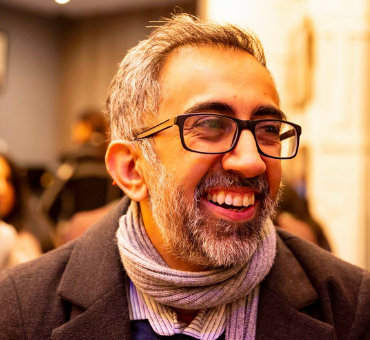 Anand Bhatt
Artistic Director & CEO
Anand Bhatt is a dance enthusiast and producer from Leicester . With an interest in all things Michael Jackson and Bollywood, he stumbled upon contemporary dance in 2007 when he was dancing in a Kathak show along with dancer Aakash Odedra. As Aakash and Anand found their creative talks and dreams aligned, the clearer it also became the Anand was not in fact a dancer. He started to help out Aakash with his shows, and ended up as his producer. Instantly falling in love with contemporary dance but not having seen much of it, Anand has remained focussed on gathering experience and skills by intensively supporting Aakash. Their first project 'Rising' featured commissions by Akram Khan, Sidi Larbi Cherkaoui and Russell Maliphant. Aakash went on to be one of the most globally toured cotemporary dancers living in Britain in the 2010s. Anand toured into the UK the works of artist's including Lali Ayguade, Marcos Morau and Aditi Mangaldas; and worked with Aakash on projects collaborating with Damien Jalet (Inked), Ars Electronica Futurelab & Lewis Major (Murmur) and Shubha Mudgal (Echoes). Anand's vision is to work with dance as a language without words to build better understanding amongst communities and share culture across the world. Commercially Anand ran a studio space in Leicester, and his resident Bollywood dance school Desi Masti was a force for South Asian dance in the Midlands. In 2014, Anand closed Desi Masti (as Aakash's work was getting too busy) and partnered with– 'Shiamak' the world leader in Bollywood Dance. Anand was artistic director of MJ Timeless, a summer residency show at Blackpool 's Globe Theatre which featured an international award winning cast and the show was ravely reviewed. At Dance City Anand became Artistic Director and Chief Executive in 2020. Anand hopes to be a servant of dance to the communities in the region. Outside of dance Anand is trying to learn Spanish (all help is appreciated), and is the most basic amateur gardener.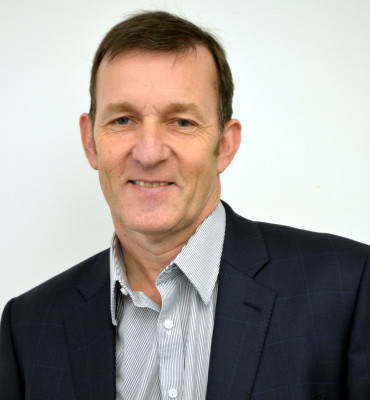 Ian McKeown
Finance & Operations Director
Ian Joined Dance City in May 1993 after 15 years working in audit and financial services.  Within weeks of starting he worked alongside the artistic director to develop a plan to move Dance City to new premises. This took some 10 years, the benefits of which can be seen today in the current home of Dance City.  During the same period Ian set out a financial plan that would secure the organisation for many years to come.  After a number of changes with Artistic Directors Ian was appointed CEO and upon the appointment of Anthony the role was jointly split.  With such a long service at Dance City Ian has many a tale to tell about the journey the company has taken over its 23 years. Away from the office Ian has been involved in talent spotting and coaching a number of footballers some of who have reached professional and international level, and is also a keen but not so good golfer.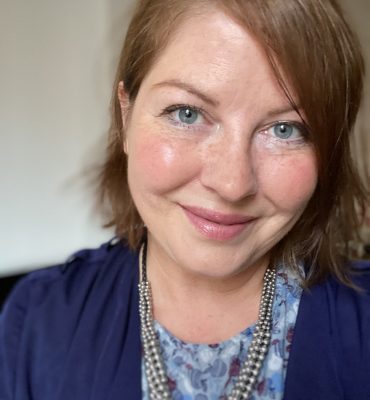 Caroline Greener
Head of Communications
Caroline started specialising in audience development for the arts and cultural sector in 2005 as Marketing Manager for Audiences North East. She has since worked with over 130 arts and cultural organisations, supporting them to understand, reach and grow audiences through marketing, research, strategy and training. Caroline joined the Dance City team in July 2016. She shares the rest of the team's passion for increasing attendance and participation in dance, and seeing the positive change it can bring to people's lives.
caroline.greener@dancecity.co.uk
Board Members:
Staff: