Popping (14+) Newcastle
A funky hip-hop style
Adult Class
Newcastle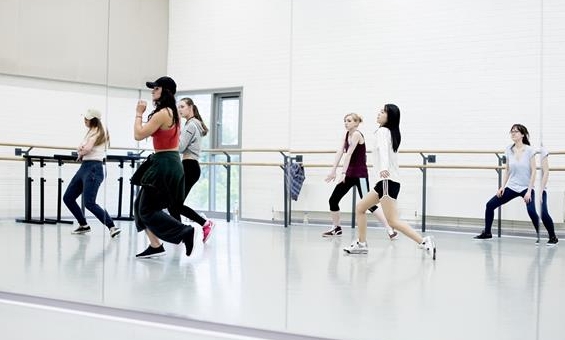 Class times:
Every Wednesday 6pm-7pm
What is it?
Popping is a hip-hop style which is concentrated on contracting muscles in the arms, torso, legs and neck to create the illusion of controlled movement that some people may call robotic. This class will be a creative take on electric boogaloo. Electric boogaloo uses the basics of popping with funk inspiration. Electric boogaloo was founded in Fresno California in the late 70's and was first shown on TV on the programme, Soul Train. It's a social style and is used in battles and dance jams all over the world, including in Juste Debout, an annual international dance competition. It is great for building and toning muscles!

Who is it for?
Anyone aged 16+ of any level. The class can be intense on your muscles so please be aware and let the teacher know if you have any injuries.

What should I wear?
Baggy clothes as the clothing ripples with each move, which looks and feels great while dancing and performing, and trainers.

What do I need to bring?
Bottle of water, towel.

Teacher Donya Ramak
Donya recently graduated from UEL: URBAN dance practice in EAST LONDON specialising in Popping, House and Hip hop, alongside dabbling in Locking, Dance hall, Breaking and Waacking. She has been taught by expert practitioners of these styles providing her with an authentic technique and understanding, to be passed on to the next generation of upcoming dancers. She has had 10+ years' experience in Dance performance and technique and 5+ years in teaching.

Please let the ticket office know if you have any additional needs, if you feel comfortable in doing so. If you are pregnant, have an injury or an existing medical condition we would recommend that you seek professional advice before attending a class.