∞ [Infinite] - Humanhood at Northern Stage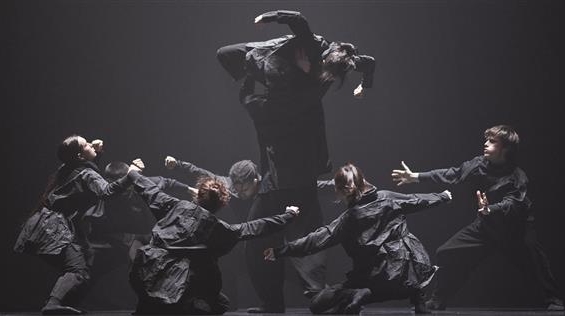 Running time:
approx. 60 mins (no interval)
Join Northern Stage for a performance by HUMANHOOD Dance Company.
Be guided through a powerful, mystical journey with HUMANHOOD Dance Company's visionary dance theatre meditation, ∞ [Infinite].
Julia Robert & Rudi Cole's first production to bring together their signature choreographic movement and shamanic practice, ∞ [Infinite] merges magical dance performed on stage by the exceptional company dancers with our internal awareness to highlight the infinite power that flows to and through us.
Expect to receive energetic transmissions through words channelled by Julia Robert with movement embodied by the stunningly fluid dancers including Rudi Cole. ∞ [Infinite] opens a door and invites us to tap into the infinity we all contain within and the potential of our future becoming.
HUMANHOOD invites you to enter the spirit of ∞ [Infinite].
Click here
to visit Northern Stage's website and find out more
Important Information
This performance takes place at NORTHERN STAGE (Northern Stage, Barras Bridge, Newcastle upon Tyne, NE1 7RH)
Specific seats are allocated on the day of the performance.
If you have any seating requirements or if you'd like to have your seat allocated in advance, please contact Northern Stage Box Office at boxoffice@northernstage.co.uk or call 0191 230 5151 (12-4pm, Monday to Friday).