BA (Hons) Professional Dance

Programme Overview
Course Content
Virtual Open Day
Entry Requirements
How to Apply
Places of Study
Creative Careers
Photo Gallery
Guest Choreographers
Programme Overview
All Dance City Training Academy courses are continuing to run despite COVID-19 restrictions. Our team has been working hard to develop a sophisticated and agile 'hybrid' system that facilitates the safe delivery of both in-studio, socially distanced practical classes, and online lecture delivery. Courses can be instantly moved online if lockdown restrictions intensify.
BA (Hons) Professional Dance
Course Fee: £9,250
If you're passionate about dance and dream of a career as a professional practitioner, then this programme will provide you with the skills, knowledge, and experiences you need to excel.
Choose Dance City to study BA (Hons) Professional Dance and experience world-class teaching and facilities in the heart of vibrant Newcastle upon Tyne – consistently ranked in the top ten best cities for students in the UK.
This unique programme has been designed by leading industry professionals to prepare you for a varied and multi-faceted career; ensuring you're able to function professionally in a range of roles and settings in the dance sector.
It's a challenging programme, and will demand much of you physically and mentally across the three years of practice and study.
Dance City graduates are top-class performers, teachers, choreographers, producers ,and cultural managers. We have mapped our graduates into more than 50 creative career paths so far. We are proud to be empowering the next generation of dance professionals and invite you to start your dance career here.
Due to ongoing lockdown restrictions, students will receive a mix of online lectures and socially distanced tuition in a studio setting. Socially distanced practical delivery of technique, creative and teaching sessions will take place at Dance City Newcastle, the National Dance Agency for the North East of England. Library and student support services can be accessed through the University of Sunderland.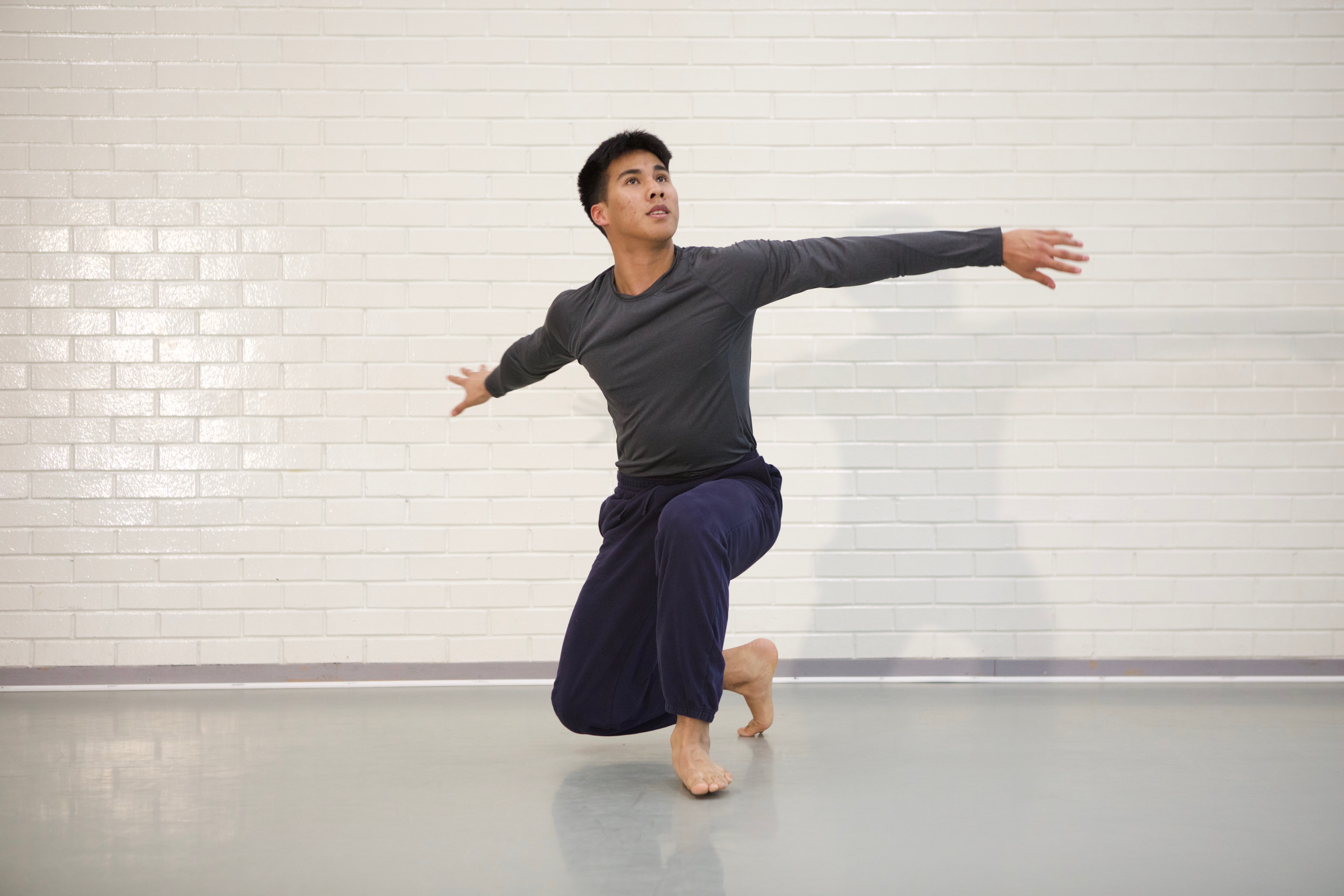 Photo Credit: Neville Campbell
Programme of Study
Performance
The Dance City BA (Hons) Professional Dance is practically focused and has a strong emphasis on developing your dance technique. You'll spend at least 75% of your study time undergoing rigorous technical, creative and physical training.
You will cover a wide range of classical and contemporary styles and develop knowledge in Urban, Street, Jazz, and World dance. Working with a diverse range of professional choreographers, you will gain an understanding of various choreographic processes and learn how to develop your own style and ideas.
Education
You will learn about the principles of current teaching practice and how to develop and adapt the material to be relevant to different ages and mental and physical abilities. You will also cover the historical context of dance and choreography. Guest teachers will lead classes and you will take part in teaching placements in schools and community settings.
Management
This element of the course will prepare you to be a responsible and versatile manager of art projects. You will study essential dance management subjects such as dance and the law, risk assessments, managing budgets, and proposal writing.
"Dance City has opened up so many pathways which I didn't realize were available to me. I feel I have improved both technically and creatively, and my knowledge has advanced since being here."
Rachel McQuillan, Former Student
Work Placement
Emphasis on the course is placed on skill acquisition and employability and work placements are an important part of the program. In Year 2 students embark on teaching placements in schools and in Year 3 a 6-week work placement ends the final year of study, facilitating the next step into employment.
Lockdown Diaries
The Lockdown diaries project has been a film challenge that the first, and second-year BA Dance students were asked to complete, to create a response to the new routines, structures, and ways of living that suddenly we have all had to adapt to during the COVID-19 pandemic.  There were no rules set, no right way of working, so the content of the work that was produced was open to creative possibilities and driven solely by the dance students. Submissions were filmed and edited on the phones, iPads, and computers that were immediately to hand.
There have been some fantastic submissions and we have been delighted with the personal, funny, and brave films that our dancers shared with us.  Throughout the process, we shortlisted five exceptional films, that all the judges felt went beyond expectations.  These films were created by; Rebecca Duckworth and Ben Winthrop, Anna Heward, Annie Lewis, Laura Lydon, and Eve Taylor. However, there can only be one winner.
This person impressed us with a film that was personal, thoughtful, and showed a level of research and experimentation which delighted us.
Congratulations to Laura Lydon for her winning film 'Ubiquity'. Well done!
Gillie Kleiman – BA & MA Programme Leader (Job Share)

Email: gillie.kleiman@dancecity.co.uk
Giulia Coti Zelati – BA & MA Administrator

Email: giulia.cotizelati@dancecity.co.uk
Course Content
Modules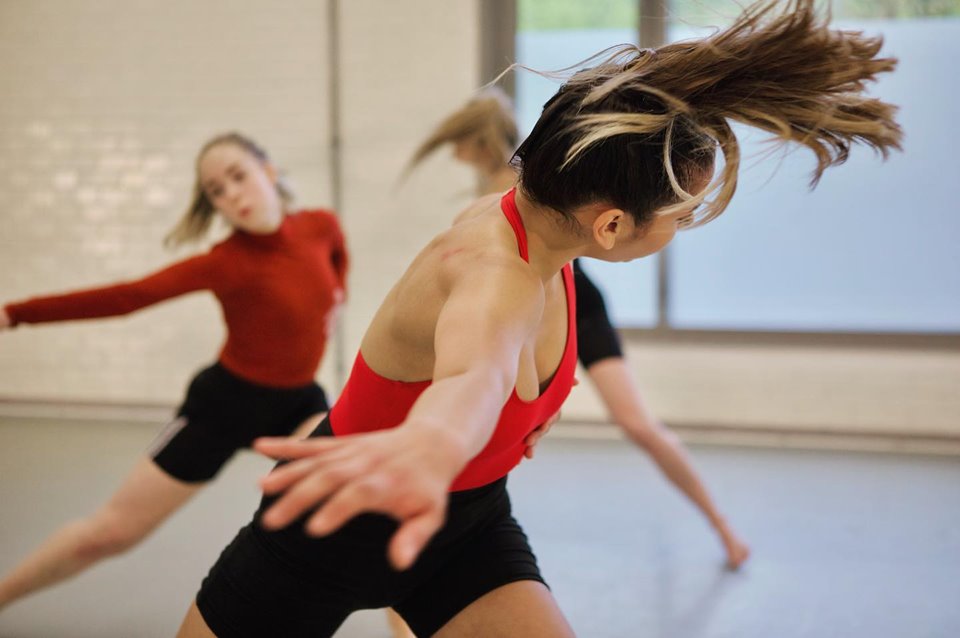 In Year 1 you will study the following:
Dance Technique 1
Dance in Performance 1
Dance Management 1
The Fundamentals of Dance Teaching
The Evolution of Choreography
Preparing to teach in the Community
In Year 2 you will study:
Dance Technique 2
Dance in Performance 2
Dance Management 2
Dance Teaching & Teaching Practice
Supporting Techniques
Choreographers Today
In year 3 you can choose one of two pathways:
Performance Pathway
Dance in Performance 3
Creating Dance
Dance Leadership and Teaching Practice
Project Leadership
Working in Dance
Management Pathway
Research Project
Arts Administration
Dance Leadership and Teaching Practice
Project Leadership
Working in Dance
Assessment of modules includes a mix of summative and formative elements including written assignments, reports, presentations, case studies and practical work based portfolios.
Dance Technique classes are taught with live musical and percussive accompaniment.
"Dance City has not only given me the invaluable experience and support that the degree course has provided, but also offered me somewhere to find myself, lose my shoes and explore the possibilities."
Rachel McQuillan, Former Student
One Week in One Minute
Guest artists and choreographers
We regularly invite practicing professional artists to teach modules on the BA. Recent guest choreographers have included Joss Arnott, Angus Balbernie, Kerry Biggin, Gary Clarke, Neus Gil Cortés, Rosie Kay, Kerry Nicholls, ReGina Wielingen, Liv Lorent, Renaud Wiser, Richard Chappell and Lea Anderson.
Virtual Open Days
2021 Entry – This Open Day has now passed.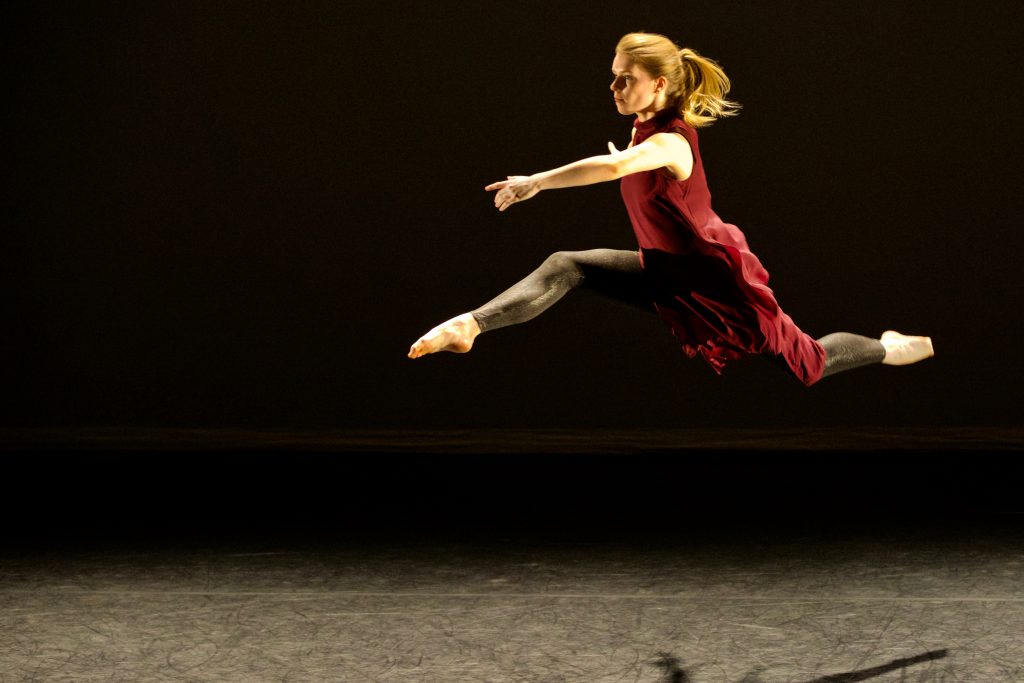 Photo Credit: Neville Campbell
Entry Requirements
All applicants must attend an audition and interview at Dance City in December or January.
Qualifications
Our typical offer is 112 UCAS points from a minimum of two A Levels or a BTEC Extended Diploma (DMM or above) or equivalent (eg: 1 AVCE double award / HEFC). We also require 2 passes at GCSE grade C or above, which must include Mathematics and English Language, or a minimum of Level 2 Key Skills in Communication and Application of Number. If you have studied for a GCSE which has a numerical grade then you will need to achieve a grade 4 or above.
Applicants without traditional qualifications will also be considered, on an individual basis.
Other requirements: Students must be able to apply for an Enhanced DBS check upon entry onto the course. This will be administered by Dance City. If any applicant has endorsements or criminal convictions that may affect their DBS status, they should contact the Programme Leader to discuss this further. Dance City reserves the right to withdraw an offer for a place if the outcome of a DBS check means that a student is not deemed suitable to work with children and/or vulnerable adults.
For informal enquiries prior to applying contact Education Administrator adam.dutton@dancecity.co.uk
How to Apply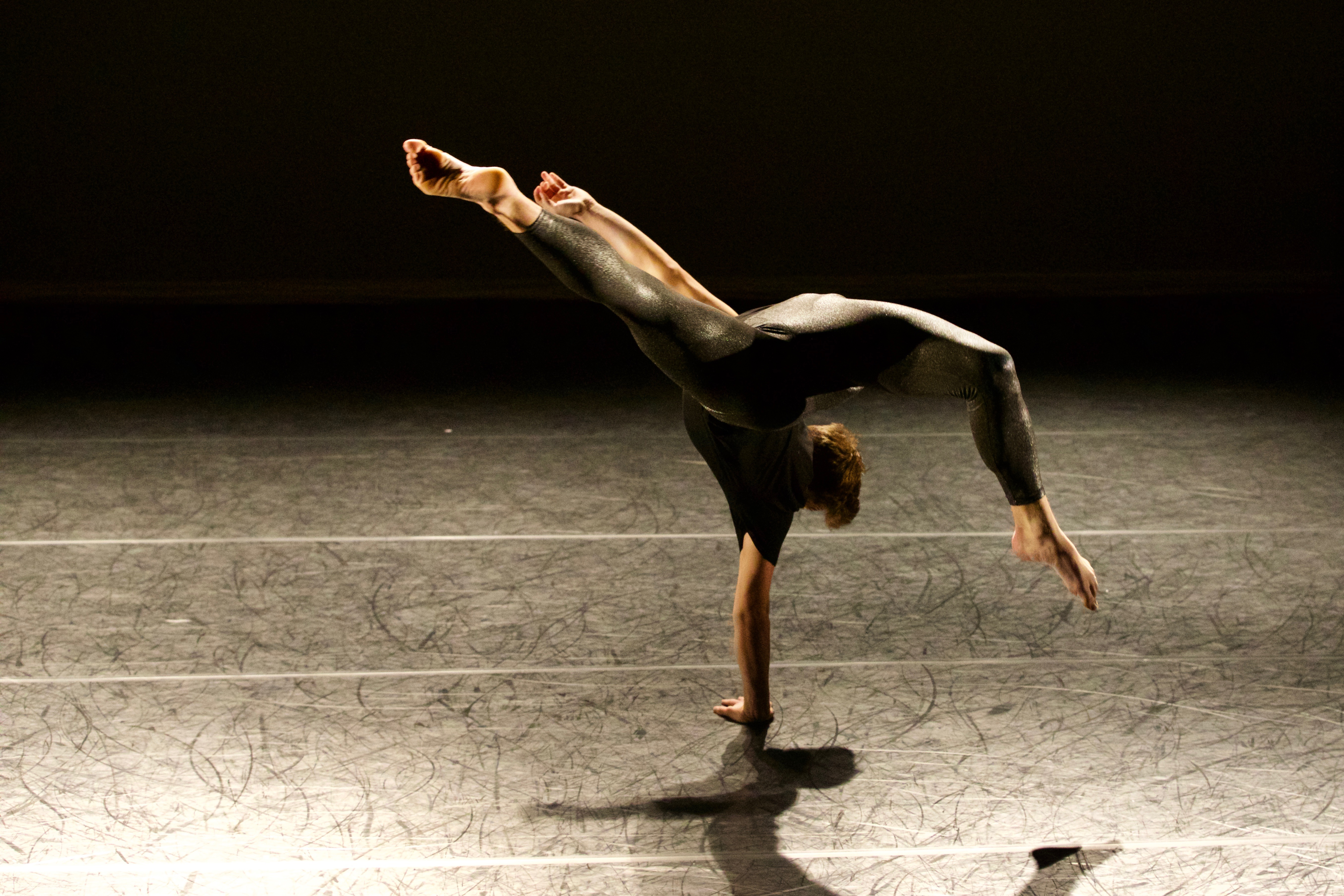 Application Process
All applications must go through UCAS for the University of Sunderland who validate the programme.
Once we receive your application, we will get in touch with details on our audition process.
General Enquiries 
For general enquiries about the course email adam.dutton@dancecity.co.uk
Places of Study
Your study will include time spent at Dance City, with access to all the excellent facilities at University of Sunderland.
About Dance City
Dance City is a major UK and international centre for dance. We are a purpose built environment for dance, with 5 studios, meeting rooms, a café and a stunning theatre. We host performances throughout the year from visiting professional companies, provide opportunities for regional dancers to show their work and regular student showcases.
We are linked in to the National Dance Network, a group of all the main dance buildings and organisations in the UK and support and develop artists from across the world. We also deliver 85 community classes each week, for the people of the region to experience and build their skills through dance. We have many years' experience of delivering degree and BTEC programmes, with performance, education and community at the heart of our work.
About University of Sunderland
As this course is validated by the University of Sunderland you will have access to its library, a range of student support services, student accommodation and generous scholarships. You'll also graduate with a honours degree from a highly respected higher education institution.
Accommodation in Newcastle
As you will be based in Newcastle at Dance City for your studies, you may wish to stay in the city. We have prepared a list of private student accommodation available.
Rent is inclusive of all bills, internet and contents insurance. Please note that inclusion on this list does not constitute a recommendation or guarantee of quality from Dance City and students are advised to make their own inspections and enquiries prior to booking accommodation.
Creative Careers
Dance City graduates are top class performers, teachers, choreographers, producers and cultural managers. We have mapped our graduates into more than 50 creative career paths so far.
At Dance City, your dream is our dream. Our objectives are simple- to support, empower, engage and nurture the next generation of dance performers, makers, producers and educators.
Performing Dance Industry
Dance City graduates have gone on to perform with companies including BalletLORENT, Lo-Giudice Dance, Fertile Ground, Rosie Kay Dance Company, , Tavaziva Dance and Anna Watkins Dance Company.
Dance Education Industry 
Dance City graduates have embarked on successful teaching careers with organisations including Phoenix Dance Theatre, Royal Grammar School, Dance City Engagement Team, Dame Allan's, One Day Creative and various private dance schools.
Dance in Health 
Some of our graduates are pursuing a career in the health industry, training to become registered therapists and dance rehabilitators.
Postgraduate Study
Some of our students have chosen to complete post-graduate study with companies and universities including Verve, Edge, MapDance, Emergence and UCL (University College London). Dance City offers its own MA Advanced Dance Performance. through 'The Collective'.
Photo Gallery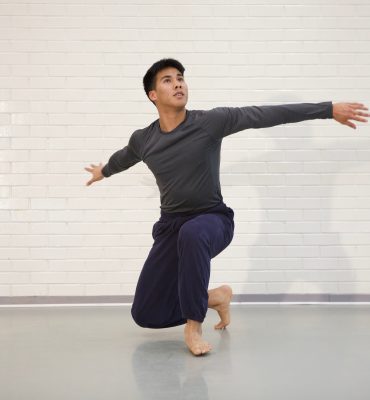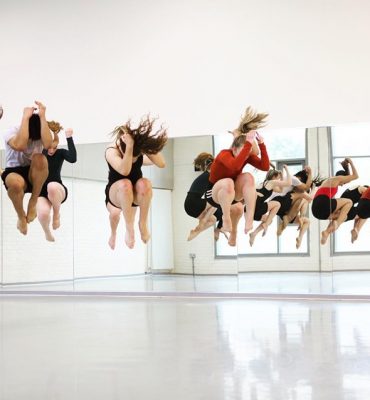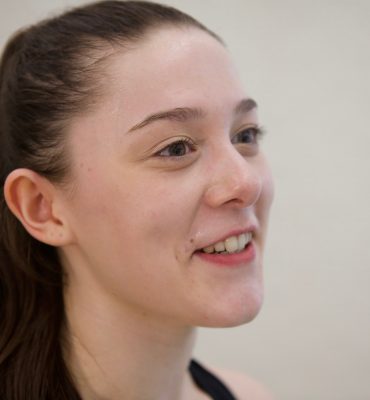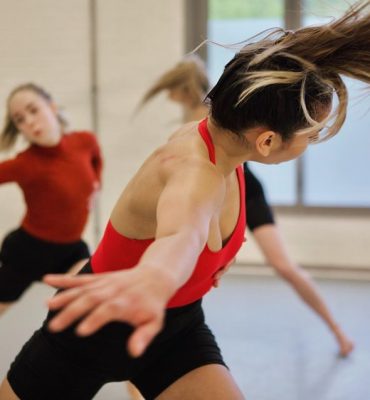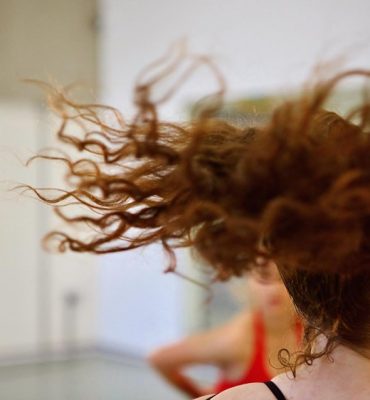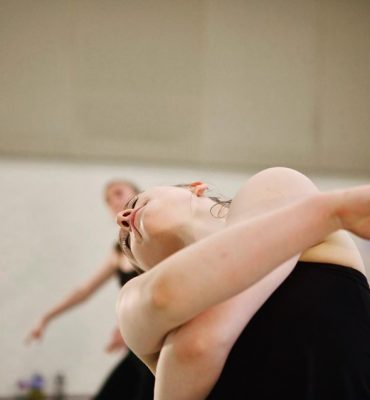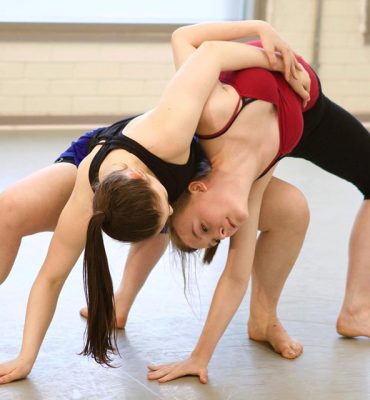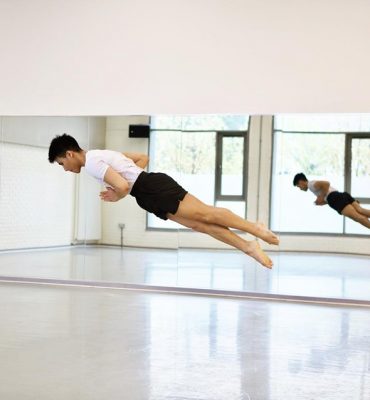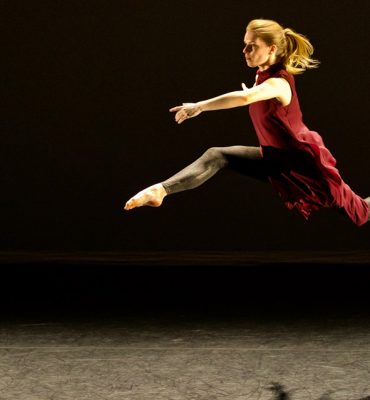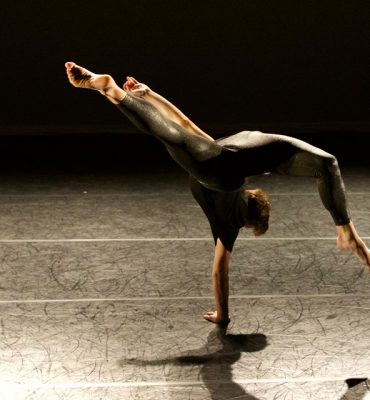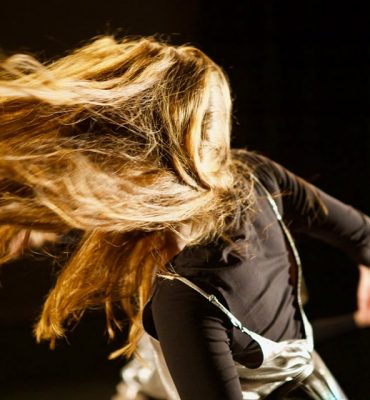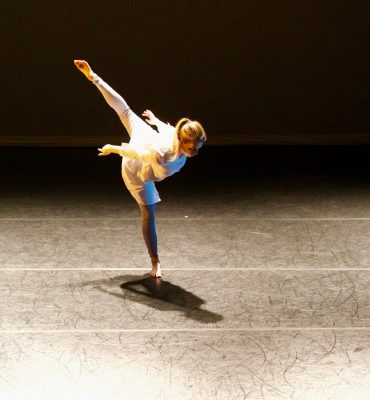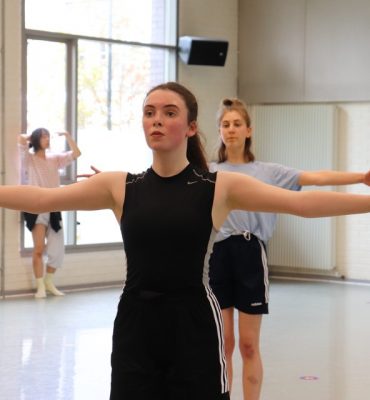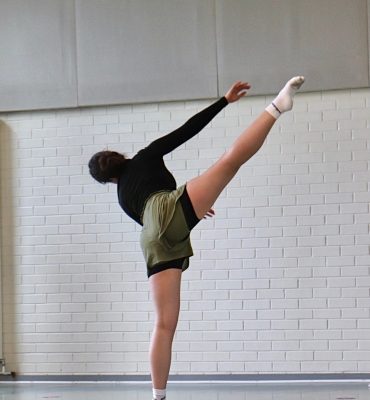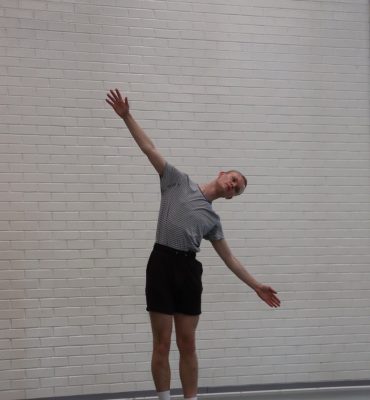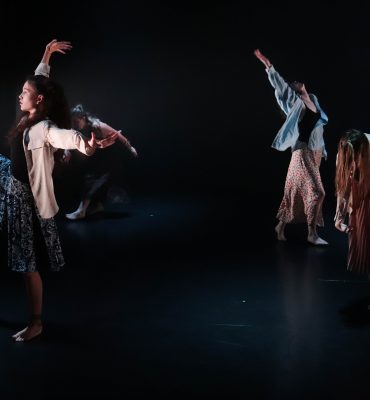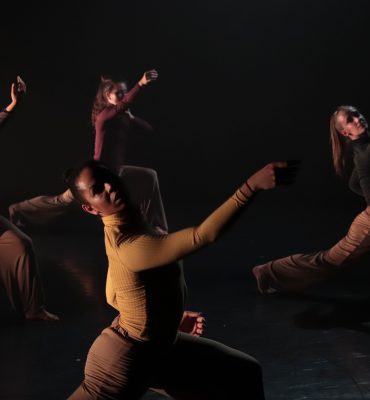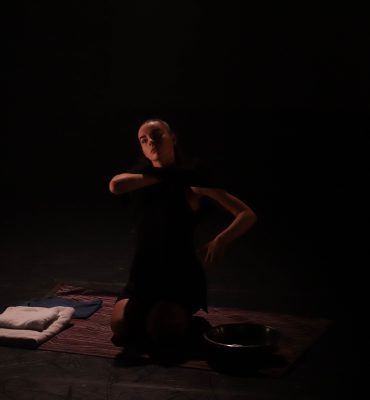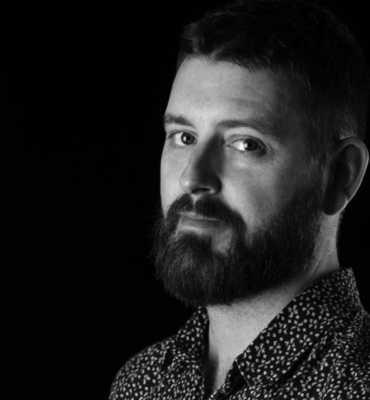 Ben Wright
Ben Wright
Ben Wright is a UK based independent director and choreographer working in dance, opera and theatre. He trained at the Ballet Rambert School of Ballet and Contemporary Dance and worked as a performer 1991-2006.
He was Artistic Co-Director at Candoco Dance Company 2017-2020 and Associate Director/ Choreographer for Skanes Dansteater 2014-2017. He regularly teaches internationally and continues to direct his own project company: group.
The work:
Over our two-week creative residency, the dancers and myself spent a lot of time moving and talking together. We looked at stability, mobility, considered the up and 'downs' in the body and how we might navigate space without feeling restricted but instead to be free, curious and connected. We asked where we were, how we were feeling? We didn't keep the world out of the studio, instead we learned to welcome its presence. The present is always transitory and movement says something about our current. moment. 'If you wanna go fast, go alone. If you wanna go far, go together' (African Proverb)
Image Credit: Benedicta Valentina
Dancers: Chloe Wood, Anna Heward, Kayleigh Oborka-Letman, Paige Roberts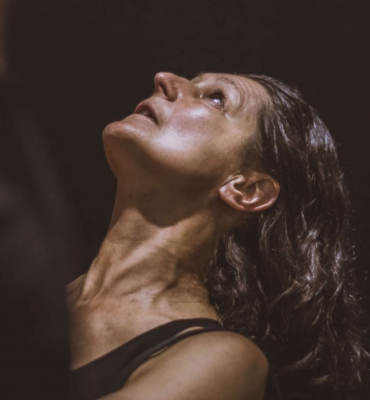 Caroline Reece
Caroline Reece
Caroline Reece completed her training at The Urdang Academy and the Laban Centre going on to perform with Nexus Dance Company with repertoire including works by David Massingham, Janet Smith, Emily Claid and Nigel Charnock. She then performed with Emma Diamond, Felix Ruckert, Gary Clarke and in Dancee for Camera projects with Wendy Houston and Nigel Charnock. Also interested in voice work Caroline has performed in 'Peter Pan' at Northern Stage, directed by Erica Whyman, and in two previous Northern Stage productions directed by Alan Lydiard, 'The Black Eyed Roses' and a tour of 'Animal Farm'.
Caroline has been performing in most of balletLORENT's productions since 1996, and recently completed her MA in dance at the London School of Contemporary Dance.
About the work:
"The Crossroads of the World has been a wonderful collaboration with a remarkable group of young women on the cusp of their professional career. We have looked at a paragraph from 'Untamed' by Glennon Doyle alongside a chapter from the documentary 'Girl Rising'. I wanted us to think about identity and what we are, as individuals, can bring to a group. We all have a voice and this piece has been made with that thought in mind, that something good can come out of this pandemic."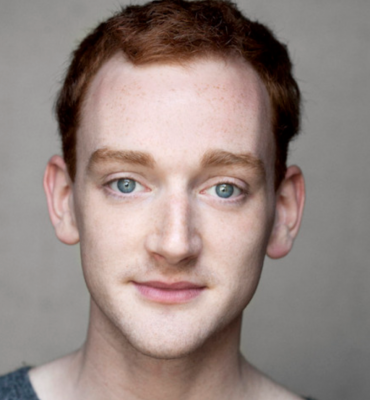 Peter Groom
Peter Groom
Peter Groom is a choreographer and performer from Newcastle, working mainly with dance and theatre. He trained at Guildford School of Acting graduating in 2013, since then he has worked as both an actor and a dancer: Our Du with Tanztheater Wuppertal, MEAT with Schaubruhne Berlin, One Side to the Other, Akram Khan Company.
Peter was supported as an artist in residence at Battersea Arts Centre, received commissions from Ideas Tap to create a short dance film screened at thee BFI in 2015. He became Associate Dance Artist at Dance City Newcastle in 2016 and was commissioned by Random Acts North to create dance film 'Herd' which was premiered on Channel 4 television.
About the work:
"Flock was created in two weeks working with the students. In rehearsal we talked about frustration, touch, emotions and a need for acceptance. We worked from pictures, questions and improvisation to create a base of material that began our process. Making work during this time presented certain challenges and it was fascinating as a company to work with these restrictions whilst creating 'Flock'. "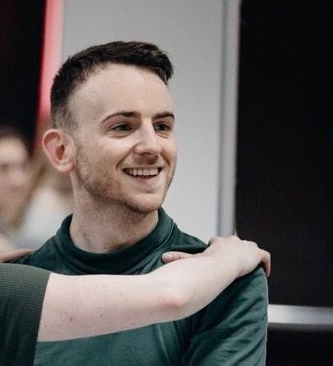 Anthony Lo-Giudice
Anthony Lo-Giudice
Anthony is a contemporary dance artist based in the North of England working across the UK and Europe. He currently works as a dance theatre choreographer, a performer and also as a dance tutor.
Anthony trained at Newcastle College, The Se.S.Ta choreographers program and at The Royal Ballet School. As a dancer, he has worked with notable artists and companies such as Neville Campbell, Colletivo NADA/Antonello Tudisco, Surface Area Dance Theatre, UBISOFT.
Born in Palermo in 1986 to British/Sicilian parents and later brought up in the North of England, his work as an artist continuously blends the complexities of identity, heritage and family that have formed between both cultures. As well as being firmly routed in the North East of England, Anthony's work with The Palermitan has connected with audiences across Europe throughout Italy, the UK, Ukraine, Scandinavia, Czech Republic, Iceland, Spain and France.
Teaching also plays an intrinsic part to Anthony's work as a dance artist. He is a regular guest tutor for both the Northern School of contemporary Dance and Dance City Newcastle and has also taught for Zelyonka Fest in Ukraine, YDance (Scotland's National organisation for Youth Dance), Dance Base, ArtGarage Pozzuoli, Interno5Start in Naples, The Royal Ballet School and The Royal Opera House.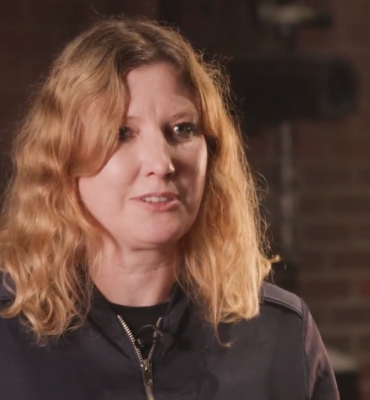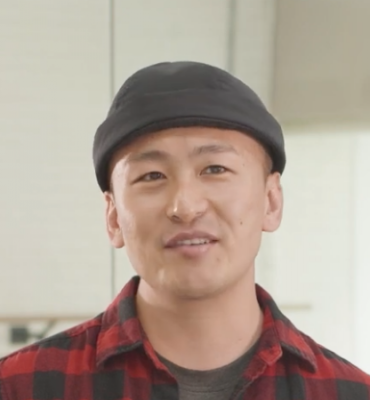 Victor Fung
Victor Fung
Victor Fung is an award-winning choreographer based in London and Hong Kong. He is the Founder and Artistic Director of Victor Fung Dance. He has been praised by the Hong Kong Arts Development Council (HKADC) and South China Morning Post as "a choreographer with real talent". Victor was recently Associate Artist at Swindon Dance and recipient of the DanceXchange Choreography Award. He received the Award for Young Artist at the Hong Kong Arts Development Awards 2013 for his international achievements in dance.
Victor's choreographic works have been presented internationally across four continents; his work From the Top has been presented in Hong Kong, South Korea, New Zealand, Germany, the UK and the United States. He was selected as one of the six choreographers for SPAZIO, a European network for dance creation which consisted of residencies in the Netherlands, Italy, Poland and Croatia. His full-evening performance Not Enough (Beyond Reason) was shortlisted as one of the three Outstanding Independent Dance for the Hong Kong Dance Award. Victor has been funded and commissioned internationally by organisations such as Arts Council England, Chisenhale Dance Space, Hong Kong Arts Festival, City Contemporary Dance Company (HK), Hong Kong Arts Development Council, Hong Kong Academy for Performing Arts and Junior Dance Company (IT) amongst others. In 2017, he was supported by the British Council as part of the UK BAME artist delegation at IETM Brussels.
Aside from choreographing, Victor is highly involved in the dance and cultural sector through his various roles. He is currently an Established Leader in Creative Leadership of School for Social Entrepreneur. He was recently awarded a doctorate for his research in creativity and dance in collaboration Middlesex University and Dance4. He was a Clore Fellow 16/17 of the Clore Leadership Fellowship Programme under the mentorship of Wayne McGregor and a Shadow Trustee of Hofesh Shechter Company.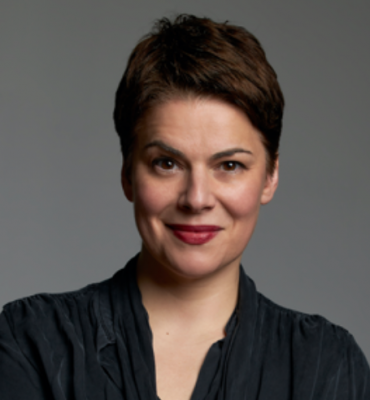 Rosie Kay
Rosie Kay
Rosie Kay BA (hons) FRSA, born in Scotland, trained at London Contemporary Dance School graduating in 1998 and after a career performing internationally, formed Rosie Kay Dance Company in 2004.
Kay has created award-winning theatre works that include; Motel (2016) in collaboration and inspired by visual artists Huntley Muir, Sluts
of Possession (2013) in collaboration with the Pitt Rivers Museum,There is Hope (2012) exploring religion, 5 SOLDIERS: The Body Is The Frontline (2010), based on extensive research with military which continues to tour in the UK and Internationally, 10 SOLDIERS and Double Points: K (2008) in collaboration with Emio Greco | PC. Outdoor and site-specific works include Modern Warrior (2017), Haining Dreaming (2013), The Great Train Dance (2011) on the Severn Valley Railway and Ballet on the Buses (2007) in collaboration with Birmingham Royal Ballet.
Kay's film credits include Choreographer to the Box Office hit Sunshine on Leith (2013) and choreographer of the live Commonwealth Games Handover Ceremony 2018.
In 2018 Rosie was Associate Director and Choreographer of Woyzeck at Birmingham REP
Kay was the first Leverhulme Artist in Residence to the School of Anthropology and Museum Ethnography, University of Oxford, 2013 – 2014 and has continued as a Research Associate.
Awards include 'Young Achiever of Scotland' from The Queen, Bonnie Bird New Choreography Award and nominated as Best Modern Choreography for 5 SOLDIERS, National Dance Awards, 2015.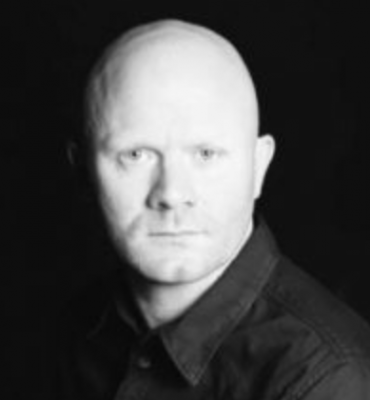 Gary Clarke
Gary Clarke
Gary Clarke is regarded as one of the UK's leading independent dance artists. He has established himself as a respected choreographer whose work has toured both nationally and internationally to critical and audience acclaim.
Gary's own company has received many awards and accolades including a UK Theatre Award and a Critics Circle National Dance Award (for COAL).
For other companies he has created large-scale work for Opera North, Sky Arts, Cultural Olympiad and Hull City of Culture as well as touring work for Ludus Dance, StopGAP Dance Company, Anjali Dance and Akademi, the latter for whom his work The Troth won The Herald Angel Award and the Summerhall Lustrum Award.
Gary has worked prolifically with companies and choreographers of international standing including Lea Anderson's The Cholmondeleys & The Featherstonehaughs, Matthew Bourne's New Adventures, Lloyd Newson's DV8 Physical Theatre, Liv Lorent's ballet LORENT, Candoco Dance Company / Jerome Bel, Retina Dance Company, Nigel Charnock + Company, Bock & Vincenzi, Phoenix Dance Theatre, Sadler's Wells Productions, New Art Club, Javier De Frutos and Wendy Houstoun.
He has also worked on a number of Blockbuster feature films such as World War Z featuring Brad Pitt and The Mummy featuring Tom Cruise.
In 2018, Gary Clarke received an Honorary Fellowship from The Northern School of Contemporary Dance and became the Honorary Vice President of Carlton Main Frickley Colliery Band, alongside his COAL collaborator Steven Roberts.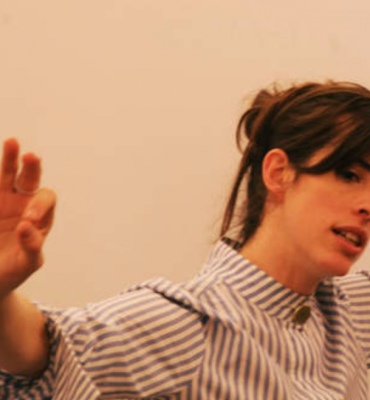 Neus Gil Cortés
Neus Gil Cortés
Neus Gil Cortes is a Spanish choreographer and dramaturg based in UK. With more than fifteen years of experience as a dance artist, Neus has danced in companies such as Hofesh Shechter Company, National Dance Company Wales and Dance Works Rotterdam, amongst others.
Neus has choreographed from early on in her professional career, first supported by the different companies she was dancing in, and from 2009 as an independent choreographer, when she was selected for One Night's Dance, a platform for young choreographers hosted by Dansateliers Rotterdam.
​
Since then, Neus' creations have been presented in Holland, U.K., U.S.A. (N.Y. and L.A.) and Spain, supported by Dansateliers Rotterdam, Arts Council of England, Arts Council of Wales, La Zona Kubik, Dance West, Kingston Council, OMI Arts Center, C12 Dance Theatre, The Space, The Place, Trip Space, University of Hertfordshire, Liga Mujeres Profesionales del Teatro en España, South East Dance, The Garage, Jackson's Lane, Dance City and Dance East.
​Neus' most recent creations are QUIMERA for Nua Dance and REVERIES for National Centre for Circus Arts, both full evening pieces combining dance and circus arts.
In June 2017 Neus partnered up with choreographers Salah El Brogy and Anna Watkins to create the triple bill Organic Entity supported by Dance East, Swindon Dance, East London Dance and The Garage.
Neus was selected for a three weeks choreographic residency in August 2015 at OMI Arts Center, in NY. In 2017 she was invited to come back to mentor 11 international residents from different dance backgrounds.
Recognised for the choreographic strength and performance of Here Body at Resolution 2016, Neus was selected to participate in a 2-day choreographic intensive at The Place, led by renowned choreographer Joe Moran.
Neus has been comissioned to create several pieces for the Centers of Advanced Training in Newcastle and in Swindon and for the BA students at Gateshead College/Dance City.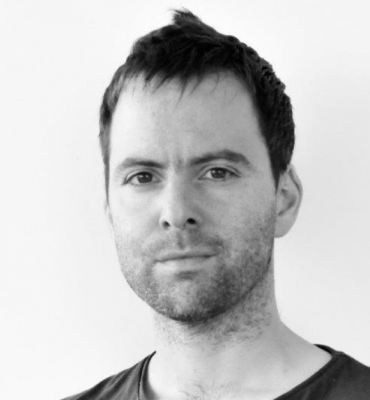 Renaud Wiser
Renaud Wiser
Renaud Wiser was born in Lausanne in 1979. A recipient of the Migros scholarship for young dancers, Renaud trained with the Ballet Junior in Geneva. In 2000, after completing his training, he joined the Ballet du Grand Theatre de Genève before continuing his career as a dancer with the Ballet National de Marseille,The Gothenburg Ballet, Rambert and Bonachela Dance Company. Since 2010 Renaud performs as a freelance on selected projects.
Renaud is the Artistic Director of Renaud Wiser Dance Company, a London based company created in 2013 and is a founder-member of New Movement Collective (nominee at the 2013 and 2014 National Critic Circle Awards and associate company at Rambert). Twice commissioned by Dance City in Newcastle, his work has been presented in key venues in the UK including The Place, Dance City, DanceEast, Greenwich Dance, Pavilion Dance South West and Rich Mix as well as in festivals in Spain, Poland, Latvia, Italy and Switzerland.
Guest tutor at the Architectural Association – School of Architecture, Renaud has a particular interest in collaborative work and in merging practices with a rang of art forms including Architecture, Film, Music, Digital Art and Design. In 2018, Renaud created The Disappearing Act, a new work for his company. In 2016, he co-created and performed in Collapse, a period drama at the London Southbank Centre with New Movement Collective.
Renaud worked as movement director for a production of Othello at the Bristol Tobacco Factory. He is a former recipient of the Once Dance UK mentoring programme, took part in Dance East Rural retreat for future leaders in 2015 and is an associate artist at Swindon Dance. Since May 2018, Renaud is the new artistic co-director of Newcastle based company Fertile Ground. In September 2018 Renaud was part of the winning team of the first Dansathon organised by BNP Parisbas and Sadller's wells and will present their winning project at Sadler's Wells in September 2019.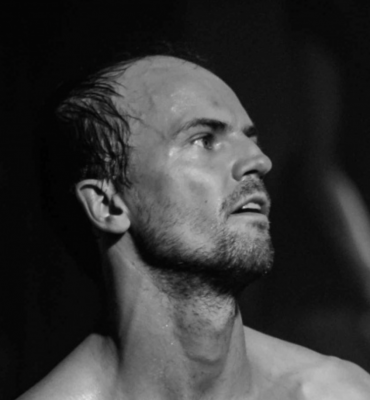 Gavin Coward
Gavin Coward
Born in Leeds, Gavin started disco dancing at Lewisham Park community centre, his local youth club, before going to study Performing Arts at Thornes Park College. He then went on to train at the Northern School of Contemporary Dance graduating in 2001 with the 'NSCD Outstanding Performance Award'. He has since been contributing to the UK dance scene for the last 20 years as a dance artist, performer, choreographer, mentor and teacher.
Gavin has a long standing relationship with Liv Lorent's balletLORENT spanning over 20 years and has performed and toured in some of the companies most notable adult and family works including 'La Nuit Intime' 'The Ball' 'Angel Moth' and the companies Grimme fairytale trilogy pieces, 'Rapunzel', 'Snow White' and 'Rumpelstiltskin'. He is currently a balletLORENT Creative Partner and devises, delivers and directs on the children's community cast participation and performance programmes for the companies national tours, which bring dance and art experiences to children and families in low socioeconomic areas.
Gavin has also performed, toured and collaborated with leading dance companies and choreographers both in the UK and internationally including Mathew Bourne's New Adventures, Hofesh Schechter Company, FUEL Theatre and Gary Clarke Company. He has also worked as a physical actor and movement specialist on major motion picture films including World War Z and The Mummy.
In 2019, Gavin performed alongside The Pet Shop Boys on BBC'S The One Show and at The National Television Awards and also featured in their music video 'Monkey Business'.
In addition to performing, Gavin has choreographed and taught for a number of institutions, companies and youth groups including Northern School of Contemporary Dance, Scottish National Youth and both the CAT programme and the degree at Dance City. He has also acted as Movement Director for productions with Northern Stage and Grey Scale Theatre Company. In 2014, he was selected to take part in the SKETCH programme hosted by Yorkshire Dance: an 8 month initiative to help nurture and develop new choreographic voices in dramaturgy facilitated by the great Peggy Olislaegers. SKETCH began the initial stages of 'Symphony Of Fears' the first work for Paradox Pictures.