Schools

Check out our schools package 'Make Your Move'
'MAKE YOUR MOVE' DANCE PACKAGE FOR SCHOOLS AND COMMUNITY GROUPS
Make Your Move is back for another academic year, helping groups of young people to SEE, SHARE and CELEBRATE dance. This fantastic package, delivered by our highly skilled, qualified dance artists, is tailored to the specific needs of your school or community group. 'Make your Move' brings dance to you step by step and is guaranteed to get your young people:
Moving, having fun, learning new styles of dance, exploring themes, understanding how to build choreography, seeing professional works, performing on the big stage and achieving an Arts Award.
A fantastic dance package allowing young people to SEE, SHARE AND CELEBRATE DANCE.
WHATS INCLUDED?
x12 1-hour sessions with a DC Artist (working with max 30 children)
Creating a piece of dance week by week
Arts Award linked to all lessons
Perform final choreography
1 Hours FREE CAT (Centre for Advanced Training) workshop for years 5 or 6
Each term has a different focus, depending on which term you sign up for.
You decide how many terms you want to work with us for – 1, 2 or all 3! Each offers a different enriching dance experience for your young people.
TERM 1 – SEPTEMBER – DECEMBER 2021
SHARE!
After the 12 sessions, young people will be given the opportunity to share their work within their community.
The great thing about working with Dance City is that we have lots of partners and relationships with arts and community settings across the region so we can tailor this experience to what would be best for you.
The sharing could be at your venue or local arts venue if appropriate. Giving your young people a taste of what it is like to perform.
TERM 2 – JANUARY – APRIL 2022
SEE!
After the 12 sessions, not only will your young people be given the chance to perform their work at school, but they will be able to see a professional work which will be either showcased in Newcastle's Dance City in-house theatre or at one of our partnering Arts Venues.
A chance to see professional dancers, observe their performance and further develop leaning about choreography.
TERM 3 – APRIL – JULY 2022
CELEBRATE!
After the 12 sessions, young people will be given the chance to perform their work as part of a dance festival including other schools and community groups in our Dance City theatre. A great opportunity to perform on the big stage and witness other dances performed by young people from across the region. Celebrating success and achievement together.
COSTS:
£1200 per term.
Discounts for Schools Trusts and multiple school bookings.
Get in touch today to book 'Make your Move' – contact info@dancecity.co.uk.
Socially Distanced & Remote Delivery
We know that it is a really challenging time for everyone at the moment and that the health and safety of your students and staff has never been more important. That's why we now offer two approaches to our delivery; we can send our dance artist into your school to teach at a social distance or we can stream sessions live from our purpose built studios directly to your classroom via Zoom (or your video streaming service of choice.) Our team have developed a wealth of knowledge in delivering high quality, engaging dance experiences whilst maintaining COVID-safe procedures.
Why work with Dance City?
We have been teaching dance in schools for over 30 years.
We work with an extensive range of highly skilled dance artists.
We are leaders in our field.
We know how to create high quality, fun, inspiring and engaging dance lessons.
Our packages and delivery can help your school achieve your goals.
We can help your school on the journey to becoming an Arts Mark school.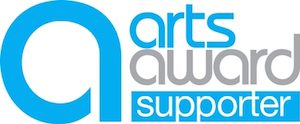 Don't delay book your 'Make your Move' package today! Please give us a call on (0191) 261 0505 or contact info@dancecity.co.uk to find out more and book and let's get people moving! Click here to find full package details and pricing. 
Testimonials 
'It was my first experience of Dance City.  As head, I know that dance lessons had been going on….I had seen bits and bobs.  However, I was absolutely gobsmacked when I saw not only my school but the overall performance.  The quality and messages were superb. I'm sure we`ll be working with Dance City again.'
'Excellent – very skilful delivery of the dance workshops pitched at the children's level and led with a great deal of energy, humour and understanding of how to move the children on.'
'The team were brilliant with the planning and communication regarding the event I knew exactly where we had to be, at what time, doing what activity and how much it would cost.'
Dance City in Schools
Your young people are at the heart of what we do here at Dance City!
Do you want to give your young people the opportunity to get physically active and creative whilst aiding their health and wellbeing? Would you like to help your students develop their self-esteem, self-expression, social skills and knowledge about a variety of themes linked to your creative curriculum?
We are passionate about creating and delivering dance opportunities for all and the transformations dance can bring. We offer workshops to schools (Nursery, Primary, Secondary, FE, HE and SEN) inside and outside of our landmark building to engage with people and champion best practice in participatory dance across the region.
Every year we deliver workshops to 30+ different schools across the North East, either at their venue or at Dance City.
Take the first step towards getting  your school group moving by contacting  info@dancecity.co.uk.