Dance City are commissioning 2 new site responsive works by dance makers/choreographers from the North, in partnership with Nexus, Festival of Thrift and Arts Council England. As the only regional commissioning body for dance, we have been reviewing our commissioning process and would like to make it more inclusive and accessible to all forms of dance work, such as live stage performances, outdoor work, and dance film. We are constantly striving to find new ways to support exciting new choreography, and we hope these two Outdoor Commission opportunities appeal to artists across the region who want to create work with Dance City and our valued partners, networks and audiences.
We are pleased to announce our first commission opportunity. The second, in partnership with Festival of Thrift, will be announced later this Spring.
Key dates/information
The application window is now open and the deadline is Thursday 1 April 2021 at midday.
Applicants can submit one written or video application only.
The panel will begin the shortlisting process on  Monday 12 April until Thursday 15 April, this will be determined by a combination of reading and a scoring matrix.
The panel will meet on Friday 16 April and artists will be notified by Monday 19 April.
Stage 2 will be an interview, date to be confirmed but this is likely to take place between Tuesday 20 April – Friday 23 April.
Artists will be notified of the outcome on Friday 23 April.
Stipends
Stage One – No stipend
Stage Two – £60 stipend for artists unsuccessful in being awarded a commission at the interview, for time preparing for and attending their interview.
(The above amounts are including VAT, and paid by BACS upon receipt of an invoice.)
Commission Panel
Stella Hall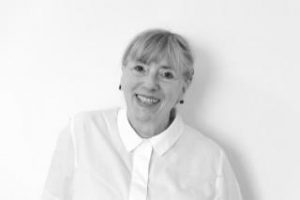 Stella Hall, FRSA, has a passion for connecting people and place through culture. She co-founded the Green Room, Manchester, was Director, Warwick Arts Centre and Festival Director, Belfast Festival at Queen's. As Deputy Director, NGI, she led the Culture10 programme across the North East.
She was Festival Director of Preston Guild 2012 and in 2013 co-founded the hugely popular Festival of Thrift, the National Festival of Sustainable Living. In 2020 it won the People, Environment, Achievement Award, for its digital Festival.
Stella is a board member of D6:EU and Rosie Kay Dance, and a Council Member of Queen Mary University.
She is a committed internationalist and has advised and learnt from cultural organisations in Eastern Europe, India, China, Turkey, Kazakhstan and Uzbekistan. Alongside culture and placemaking consultancies she regularly mentors younger professionals.
Phil Douglas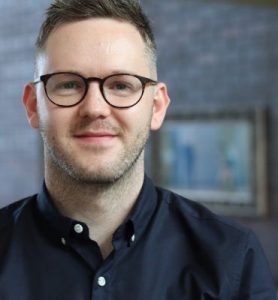 Phil Douglas is the Director of Artistic Programmes and Artist Development at Dance City. Before joining Dance City in March 2019, he has worked in the Arts & Culture sector across the North East for the past 12 years. During this time, he has worked at Middlesbrough Council as an Arts, Events & Festivals Development Officer and has undertaken a variety of freelance roles focused around Arts and Festival Development, Diversity, Marketing and Participation working with organisations including: Theatre Royal Newcastle, Theatre Hullabaloo and Hartlepool Borough Council. His most recent role until March 2019 was Cultural Delivery Officer (Great Exhibition of The North Project Manager) at Gateshead Council. He has also worked in the private sector managing an LGBTQ magazine, social events and a bar & nightclub complex for a number of years before focusing on Arts & Festivals producing. Alongside his current role at Dance City, Newcastle, he manages a portfolio of freelance work in Event Management and Queer Arts sectors in particular founding and leading Curious Arts an LGBTQ arts organisation based in Newcastle working across the North. Phil currently serves as a board member for November Club.
Gillie Kleiman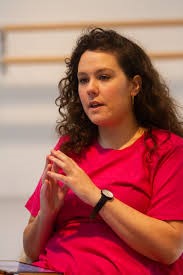 Dr Gillie Kleiman is an artist. Her work starts from interests in dance and choreography and manifests in performances, texts, events, and pedagogical activities. Her work takes place in the fields of dance and live art and sometimes in related disciplines. Her work has been presented at, amongst others, Fierce Festival, BALTIC Centre for Contemporary Art, Dance Umbrella, Sadler's Wells, and Nottdance.
Alongside her work as the joint BA & MA Programme Leader at Dance City, Gillie's current work encompasses lecturing in UK and European universities, mentoring a group of artists in Cork, Ireland, running workshops on redistributive structures for CEOs of arts organisations, leading the Fat Performance Network, acting as a Trustee at People Dancing, and creating a work for non-professional performers to present in their homes for audiences of their friends.
Lynn Dickinson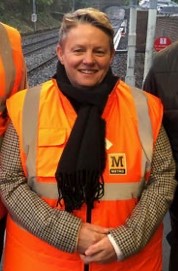 Lynne is the Metro Operations Station Manager and is responsible for the 60 stations that make up the Metro system and around 120 people who work on them. Her team make sure Metro is a safe, welcoming and safe environment, with cart and performance playing one part in that. She brings years of experience in how passengers behave and use the space of stations. Lynne lives with her family in South Tyneside and commutes to work daily on Metro herself.
MA Students x2
To be confirmed.
Interviewees will be notified of the final panellists ahead of the interview date.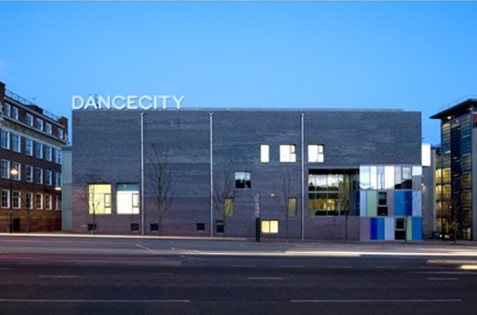 Established for over 30 years Dance City is the North East's leading development organisation for dance, which exists to lead and support a thriving dance ecology in the region. We present a regular programme of dance performances from contemporary to ballet, world to breakdance bringing leading North East, British and International dance to Newcastle. We also commission original new works, which premiere in our theatre and beyond. Our vision is to ensure that the North East is the best place to be a professional dance artist. Our mission is to provide excellent training, support, networking and funding opportunities for North East professional dance/movement artists.

In 2020 Tyne and Wear Metro celebrated its 40th anniversary – having carried over 1.5 billion people since it opened in 1980.
Nexus is the public body which owns and runs the Tyne and Wear Metro, as part of its role to provide local transport in the region. It supports a longstanding programme of public art partnerships and commissions of which the Metro Takeover project is the latest part, taking Nexus and Metro into the realm of dance and theatre on stations for the first time.
You can find out more about the broader programme of events here. 

Commission One – Dance City MA and Nexus
Dance City and Nexus are seeking an artist/company for a brand-new commission for dance/movement work as part of Metro's Take Over event in Summer 2021.
The project budget available for this commission is £6,000. The successful artist/company will be responsible for fundraising any additional resources required to deliver their artistic concept for this commission. Dance City will support you with approaching partners and funding applications should this be necessary.
Key Commission Information:
· The commissioned artist/company will be working with Dance City's MA students (x14 dancers)
· The commissioned artist/company will be required to deliver professional level technique training each day prior to rehearsal beginning. (usually 1.5hrs)
· The commissioned artist should be prepared to be in conversation with the BA & MA Programme Leader Gillie Kleiman and David Lloyd Associate Artist, MA Programme, to understand how this process fits within the experience of the students; this should be mutually beneficial and enable the artist to make the most of this opportunity, whilst meeting the needs of the students and the programme.
· The students have a breadth of experience but the programme has a physical theatre focus; this can mean many things and is not exclusionary as an idea, rather it is mentioned to give potential applicants an idea of the students' special skills and interests.
· The artist should be prepared to work for the hours suggested; it will not be possible to extend or shorten rehearsal times.
The commissioned work will be performed in and around station sites, as well as on platform areas. Proposed stations include Tynemouth, Newcastle Central, Gateshead International and Park Lane. Additional stations may be considered in negotiation with Nexus and subject to further Risk Assessment. You will have to be very flexible in your approach as this is a live transport network with passengers.
· The work can be any style of dance of movement, and must be of a professional standard.
· The Take Over themes are heritage and community, and we'd like to see the journey of passengers brought to life through movement – their behaviours, mannerisms, and sharing of space. Reconnecting our communities after the pandemic restrictions is a priority aim for the network, and this essence should be reflected within the artistic themes.
· The commissioned artist/company is required to keep a journal of their journey in the development of their practice, their relationship with others, any quotes, issues and 'magic moments'. Aspects of this content are to be shared publicly.
· Please consider accessibility in regards to the work you propose to present. All spaces identified to be used for the performances must have good sightlines and be accessible to everyone.
· We expect the work to be a minimum of 10mins. It will be performed multiple times throughout the performance days.
· You are expected to attend meetings and site visits ahead of the creation weeks. Dates and times TBC.
· You are expected to deliver a minimum of 1 workshop with a local community group to share the creation process of the new work.
· You must have your own Public Liability Insurance.
· You will need to submit a Risk Assessment for your work, for approval by Dance City and the Nexus team. All health and safety guidance provided by Nexus must be adhered to at all times.
· Please note that although studio space will be provided for the work to be made indoors, all performances will take place outdoors and therefore practical and logistical considerations must be factored into the creative process. This includes health and safety for performers and audiences and contingencies for adverse weather conditions. Ideally performances do not require static set-ups of props, PA and dance floor, as performances will occur in multiple spaces and times throughout the day. The commissioned artist will also need to agree to adhere to all COVID safety restrictions.
The artist/company is responsible for seeking all permissions and licenses for music used, and gaining correct approval from PRS, including paying any royalties due.
· Nexus will be providing full marketing and promotional support or Metro Takeover, including £10,000+ spend and the services of its award-winning in-house marketing, PR and design team.
Eligibility
Artist/Company must:
· Be based, from, trained or living in the North of England.
· Be makers of dance or physical theatre work of any genre. Circus arts are not eligible for this opportunity.
· Have a track record in making outdoor and site-specific work.
· Have a commitment to developing work, partnerships and audiences within the region on a medium to long term basis.
· Have experience of applying to other funders in order to attract additional resources to realise this project
· We are looking for new work or work currently at an early stage of Research & Development. Re-imagined or already completed works are not eligible.
Project summary
Metro Take-Over will be the core of the 'Community' theme in these celebrations, alongside separate Nexus and external projects looking at Heritage and the Future.
Take-Over will use arts commissioning to place our communities at the heart of celebrations and reflect on life today in our region using Metro as both showcase and reference point. It will offer people from a wide spectrum a unique opportunity to create, display, perform and share new work on stations and trains over a 40-day period from summer 2021 through to spring 2022. The overall programme will cover stations in Newcastle, Sunderland, Gateshead, North Tyneside and South Tyneside.
Public Engagement
Metro Takeover is designed to engage across a wide range of the community, with examples including:
· Young people aged 11-18 in North Tyneside through workshops and a drama project with Stage.
· School pupils and young people aged 7-11 in Newcastle and North Tyneside through a collaboration with Little Inventors.
· Carers, choir members aged 60+ in learning & performing new song.
· Curious Festival storytelling performances for families to highlight our LGBTQ community.
· Multi-cultural communities in and around the Byker Wall in Newcastle.
· Engagement in devising, developing and participating in a visual arts workshop programme with Cultural Spring CPP in Jarrow and South Shields.
· Cross-cultural workshop projects engage young Asian voices, older residents and refugees with Sunderland Culture.
· Metro staff.
Reaching new audiences
COVID restrictions allowing, Metro will be used by approximately 4.5 million passengers during the Take-Over, who will be exposed to direct opportunities to view as they travel or marketing about the programme.
Commission One Rehearsal Dates:
Monday 19th July – Friday 23rd July, 9.30am – 5pm, Dance City Studios
Monday 26th July – Friday 30th July, 9.30am – 5pm, Dance City Sunderland studios
Monday 2nd August – Wednesday 5th August, 9.30am – 5pm, Dance City Sunderland studios
Commission One Performance Dates:
Thursday 5th August 2021
Friday 6th August 2021
Saturday 7th August 2021
(Exact times and locations TBC)
Commission One Budget
Successfully commissioned artist/company will receive:
· £6,000, inclusive of all costs e.g., artist fee, collaborator fees, costume, travel, accommodation, per diems etc.
The following support in kind will also be made available to the successful artist/company:
· X1 day technical support, plus complimentary hire of a sound system to be used on performance dates
· Marketing support via Dance City, Nexus and project partners networks.
· X 3 weeks of studio space at Dance City Sunderland, Mon – Fri 9am – 5pm.
· Creative support from Gillie Kleiman (BA & MA Programme Leader) and David Lloyd (Associate Artist, MA Programme)
Commission
 One 
Application Form
Please provide as much detail as possible 
Full Name

 

 

Postcode

 

 

Email

 

 

Telephone

 

 

How did you hear about the Commission

s

?

 

 
Stage One – Written/Video Application
Please tell us about your recent artistic work, experience, and achievements. (250 words)




(Artistic interests, style and inspiration for your work. What have you previously made?)

 

What experience do you have making outdoor or site-specific work? (250 words)

 

What is your artistic concept for the Commission? (

30

0 words)




(Please describe the idea for your artistic work)

 

What is your commitment / connection to the North East? (150 words) 

(Do you live, or did you train here? How will you contribute to the development of the dance sector?) 

 

Please outline how you might engage the public in the making of this work. Does the work have opportunities for engagement? If yes, please tell us more (250 words) 

 

Please provide any links to your work

 

(videos (max 2), images (max 10), reviews (max 2), testimonials

 

(max 2), audience feedback

 

(max 2), websites

 

(max 1).)

 

Which other trusts/foundations/funders are you approaching to financially support the creation of this work? (150 words) 

(We encourage you to use the commission money to leverage further support for your work from other sources)

 

Do you have any producing or mentoring support for this project? (250 words) 

(If so, please include their details below. If not, please outline who you would like to work with, or if your project is self-produced please tell us your experience and expectations for this project) 

 

Please attach a budget overview, in excel format. This should include the full costs of the project, including the commission funds. (max 1 page)

 

Please briefly 

summarise

 the support Dance City has offered you/your company during your career

, if any. 

(max 250 words) 

(

e.g

 commission, performance date, studio space, staff time, equipment loan, office space 

etc

)

 

Please detail your current or prospective creative team (

e.g

 dramaturg, costume designer, producer 

etc

) (150 words)

 
If you have any access requirements and need support with the application process, please contact Alex Anslow at Dance City: Alex.Anslow@dancecity.co.uk  
We are happy to offer a 15min informal conversation with one of our Artistic Team prior to you submitting your written/video application, if you feel this would be beneficial. Please email alex.anslow@dancecity.co.uk to arrange a suitable date and time.  
We can accept video applications, with responses following the same questions as above, or we can arrange a face-to-face meeting with one of our team as a verbal application. 
We actively encourage applications from artists who self-identify as black, Asian, ethnically diverse, lesbian, gay, bisexual, transgender, queer, neurodiverse or disabled.  
Please email the completed form/video to Alex with Dance City Metro Takeover Commission 2021 in the subject line, by 12 noon, Thursday 1 April at 12noon.
(Applications submitted after this date will not be considered)